Causes of Truck Accidents in New York City
Truck accidents cause well over 100,000 injuries in America 5,000 fatalities. More than one third of the injuries are catastrophic. Due to their size, tractor trailers present a danger on the roadways. Trucks weighing more than 10,000 pounds comprise 3% of vehicles yet cause more than 1/4th of all motor vehicle deaths. A big truck' s impact equals the force of 20 cars.
Truck Accident matters require a highly experienced New York City truck accident attorney that understands the intricacies of tractor trailer litigation. F&A has been litigating truck accident matters for many years.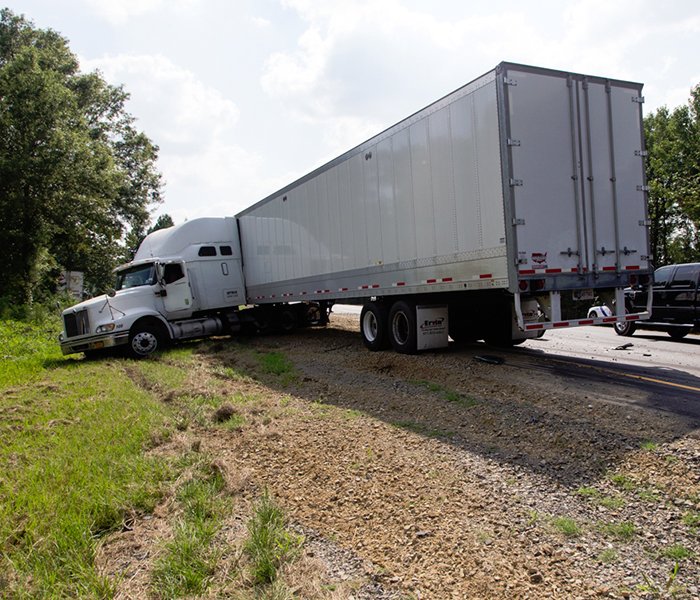 How An Attorney Can Help
We immediately investigate a truck accident using accident reconstruction, biomechanical, and engineering safety experts. Our attorneys obtain witness statements, photographs, measurements, videos, and other vital information to make sure our client's case is being developed in the best possible way.
A number of factors may lead to truck accidents including:
Truck driver being inattentive or too tired to drive
Driving the truck at excessive speed
Use of illegal drugs or stimulants by the truck driver
Falling asleep at the wheel; driver fatigue
Failure to maintain the truck in good mechanical condition
Truck rollovers
Improper turning by the truck or tractor trailer using more than one lane which may cause the truck to impact another vehicle
Increased braking time for heavier trucks
Jack-knife tractor trailer: when a sudden shift in the weight load of a trailer causes the trailer to move sideways to the tractor