New York Construction Accident Lawyers Discuss Workplace Amputations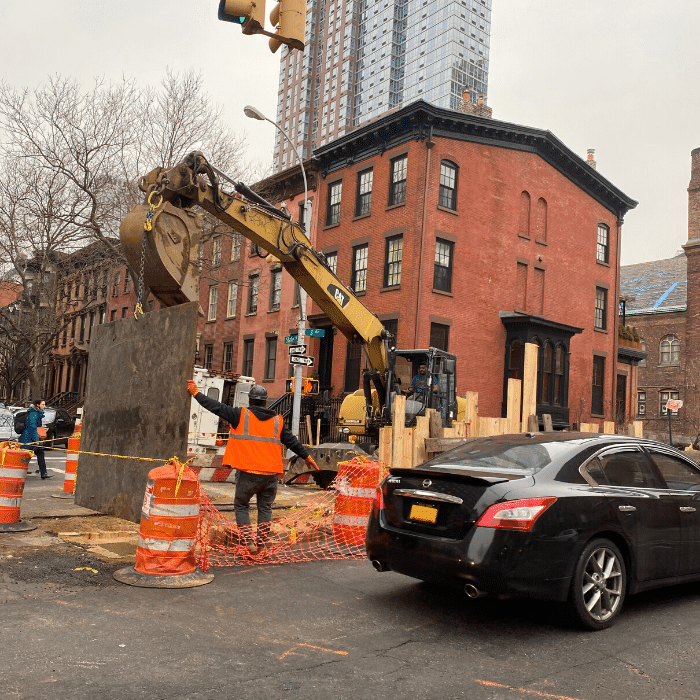 Far too often, hardworking men and women suffer severe amputation injuries while carefully handling their daily jobs. While most of these cases are addressed by our state's workers compensation system – others may still justify the filing of a separate civil action against the employer. If you've suffered any type of workplace amputation, you need to recover for all past medical expenses, pain, and suffering – as well as all past and future, lost earnings.
How Common Are Workplace Amputation Injuries?
OSHA (the Occupational Safety & Health Administration) reports that during 2015, workers suffered 10,388 severe injuries. Of that total, 7,636 led to hospitalizations – and 2,644 resulted in amputations. These startling figures translate into "30 severe work-related injuries a day."
As might be expected, the manufacturing industry is responsible for a large percentage of these accidents. In fact, workers in that industry incurred 26% of all hospitalizations and 57% of all amputations. People working in the transportation, oil and gas extraction, and warehousing industries suffered the remainder of all the workplace amputations.
Fortunately, new regulations now require employers to report serious workplace accidents and injuries within 24 hours. Federal investigators note that once they go and immediately visit the site of a recent serious injury, they frequently discover that the same place has been involved in numerous other serious safety accidents.
If you believe that your employer has failed to comply with all applicable workplace safety requirements issued by OSHA (the Occupational Safety & Health Administration), be sure to immediately contact your New York personal injury attorney to see if a lawsuit needs to be filed on your behalf.
What Type of Workplace Injury Can Justify a Separate Civil Action Against an Employer?
One involving a product liability claim. This might apply if your amputation or other serious injury involved using a defective product or tool – as required by your employer. When such a tool or device malfunctions, directly causing you to suffer serious harm, a products liability lawsuit can frequently be filed on your behalf against the product manufacturer;
An accident suffered directly due to an employer's (or supervisor's) gross negligence. If your employer insisted that you ignore specific safety standards or use defective equipment to complete your assigned tasks, that individual and others can be held liable under certain circumstances;
An accident that exposed you to one or more toxic substances. Your employer is required to honor all state and federal workplace safety standards. If your work required asbestos exposure, handling volatile chemical substances or poisons without proper safety gear, your employer may be held liable under a separate civil action;
When your employer wasn't carrying workers' compensation, a lawsuit may need to be filed. While most employers prefer the protection offered to them by carrying workers compensation insurance – some still try to avoid providing such coverage to their employees. Be sure to contact your New York personal injury attorney if you have any questions after suffering an amputation or other serious injury — when your employer wasn't carrying any worker's compensation insurance;
An accident caused by a third person other than your employer. If you were seriously injured by another contractor on the worksite while you were handling your assigned duties, that individual (hired by someone other than your employer) may be held liable for your injuries under certain circumstances.
Remember: You should never assume that all of your medical treatment, physical and occupational rehabilitation, and lost earning expenses will be fully compensated by your employer's New York worker's compensation policy.
Since state programs have limits on what they can pay out to any claimant – you may be in dire need of additional funds — unless a successful civil action is also filed on your behalf. Contact your New York personal injury attorney right away and ask if a civil lawsuit should be filed to help you recover additional damages.