Queens Ladder Accident Lawyers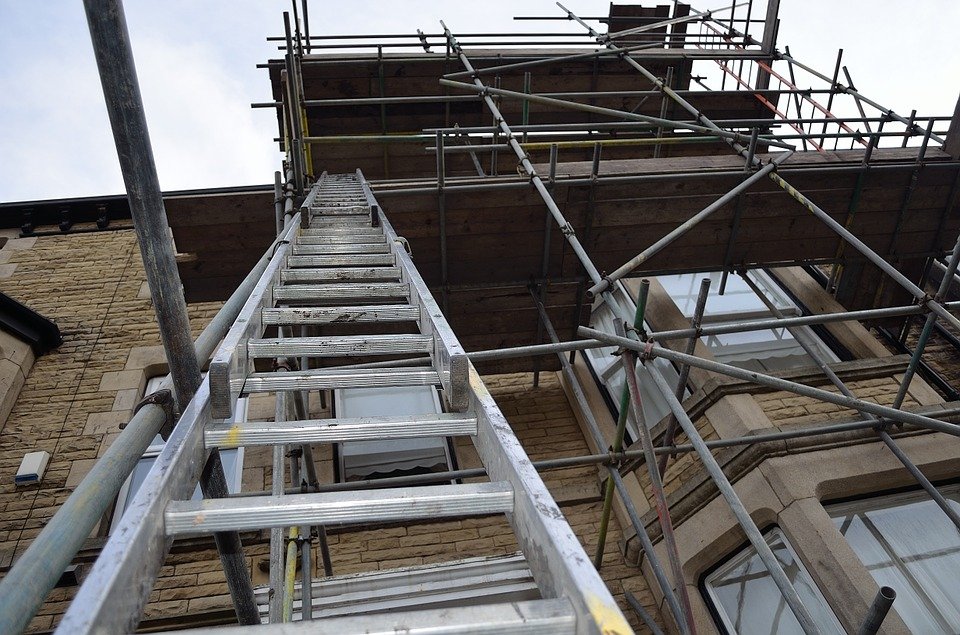 Now that falls have become the third leading cause of unintentional deaths in this country, all Americans must adopt better safety habits — especially when using ladders. During one recent year, close to 32,000 people died after suffering serious falls at home or at work.
Furthermore, falls remain the leading cause of death for construction workers. Roughly half of all fatal falls involve ladders and dropping 20 feet or less. At present, construction workers suffer about seven times more dangerous falls than those employed in other industries.
According to the National Safety Council, nearly all falls are preventable, regardless of where they take place.
The following statistics provide useful information about ladder fall injuries (LFIs). This data is followed by a brief look at the types of legal claims often filed based on serious or fatal falls from ladders – and professional tips for improving ladder safety.
What recent studies and statistics reveal regarding ladder fall injuries
For the population at large, close to half (43%) of all fatal falls involved the use of a ladder;
Among construction workers, roughly 81% of their fall injuries treated in emergency rooms involved the use of ladders;
For those working outside the construction industry, about 20 percent of all fall injuries involve ladders;
Hispanics and men suffer the highest number of serious or fatal fall injuries from ladders. Of course, far fewer women and non-Hispanics are currently employed to handle some of America's most dangerous construction assignments;
Self-employed workers tend to suffer far more ladder fall injuries than those who work for companies (earning salaries or predictable wages);
Fall injuries are highest for those who work for companies with very few employees;
Head injuries have played a major role in nearly half (49%) of all fatal accidents involving LFIs (ladder fall injuries).
The three main types of lawsuits filed based on ladder fall injuries
Job-related accidents. If you were working at the time you suffered a fall from a ladder, you'll first need to file a worker's compensation case. Depending on the facts of your case, your New York construction accident lawyer may also find that you're entitled to sue for additional compensation – based on any employer negligence that directly contributed to your accident;
Injuries incurred at home or away from work. When you suffer a serious or deadly fall while using a ladder at home, your lawyer will likely file either a personal injury or wrongful death action based on products liability law (assuming the ladder malfunctioned) — and negligence, if another party directly caused your injuries.
Helpful safety tips for properly using various types of ladders
Proper maintenance and storage are crucial. Everyone should always carefully examine any ladder before using it. Check to be sure all attachments are sturdy and reliable. Never leave any ladder outside – instead, be sure it's stored in a covered area so that weather elements won't rust or corrode its parts;
Always take the time to position your ladder on sturdy ground – and never lean it against any unstable building, vehicle or other object;
Obey the well-known four-to-one rule. Your ladder should always be at least one foot away from whatever the top of your ladder is braced against – for every four feet of height;
Avoid carrying anything with you when climbing up a ladder. You must keep both hands-free in case you begin to slip and need to sturdy yourself. Make sure you use pulleys and other similar devices to help you lift heavy objects up to where you'll be working. Never carry objects in your hands just to save time;
Obtain ladder safety training from your employer. If this has not been offered to you, ask your supervisor to please include you in the next presentation;
Wear appropriate boots and safety gear while using ladders. Always wear a helmet since someone working with you may drop something from a higher level. Also, wear sturdy, non-slip shoes that make it easy for your feet to grip the rungs of each ladder you use;
Select the best ladder for the task at hand. Most ladders have different load capacities and other unique features. If you must work near electrical hazards, choose a ladder made of a nonconductive substance like fiberglass;
Never stand sideways on a ladder rung. Also, always maintain three points of contact with your ladder at any given moment. In other words, two hands and a foot – or both feet and at least one hand;
Never try to tie ladders together since that makes them too unstable;
Avoid using a ladder during bad weather. Always delay any trip up a ladder if there may not be enough time to climb down quickly – and safely.
If you've been seriously injured in a Queens ladder accident, be sure to contact our New York personal injury law firm. We've successfully represented many clients who have suffered serious and even fatal accidents. Our lengthy experience helps us win the maximum compensation available – so you'll be fully reimbursed for all your pain and suffering, lost earnings and medical expenses.