Have You Been Hurt In An Accident?
An Injury or Accident in the Borough of Queens, NY? Find out all the local details here from experienced personal injury lawyers who have dedicated their career to helping serious accident victims and their families.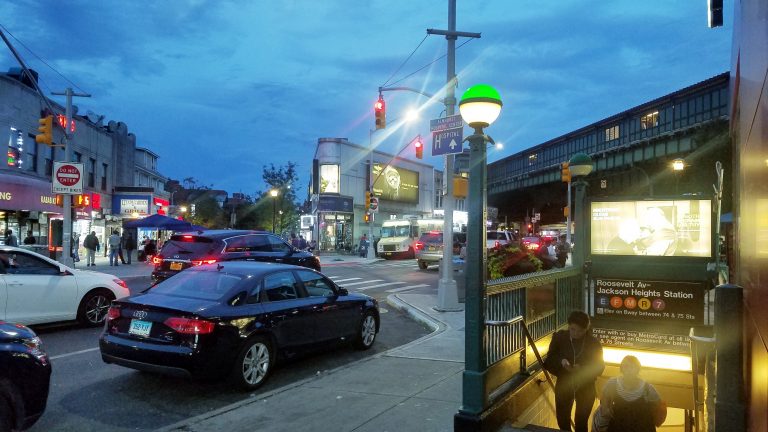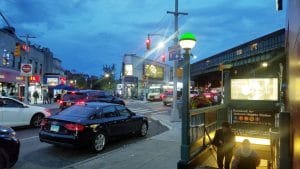 Queens is a vibrant borough in New York City.  Queens confirms that New York City is a true melting pot of cultures. In Queens, there are neighborhoods that showcase various cultures.
Flushing, Queens has Chinese, Taiwanese, Korean, and Vietnamese communities. Little Guyana in Richmond Hill, Queens. Little India in Jackson Heights, Queens. Little Colombia in Jackson Heights, Queens.Little Tibet in Jackson Heights, Queens. Little Manila in Woodside, Queens. Little Greece in Astoria, Queens.
In addition to the above micro-communities, there are also diverse blends of cultures living within neighborhoods. For example, in Corona Queens, there is a large population of Latin Americans including people from Ecuador, Mexico, and the Dominican Republic.
Our Queens office is located at 100-09 Metropolitan Ave Queens, (Forest Hills), NY.   The closest subway access is the 71st Ave station which runs the E, M. F., and R trains. Buses: QM15, Q53, BM5, or Q54 all stop close to the location.
Queens Office
100-09 Metropolitan Avenue
Forest Hills, New York 11375
Phone: 347 497-3370
Call 24/7
Free Consultation!
No Win, No Fee.
Our firm is proud to represent people from the Queens in all types of injury matters and recover excellent results on their behalf.
Construction Accidents
The development has been booming in Queens with the construction of residential and commercial properties. A large development project is known as Astoria Cove which includes waterfront residential properties. Another Astoria Queens project underway includes parks, retail, and residential apartments known as Hallets Point.  Large-scale construction projects bring with them the dangers associated with elevation-related construction as well as issues with construction debris, waste management, and a potentially toxic site. Yet another large project bringing luxury condominiums to Queens is called Flushing Commons.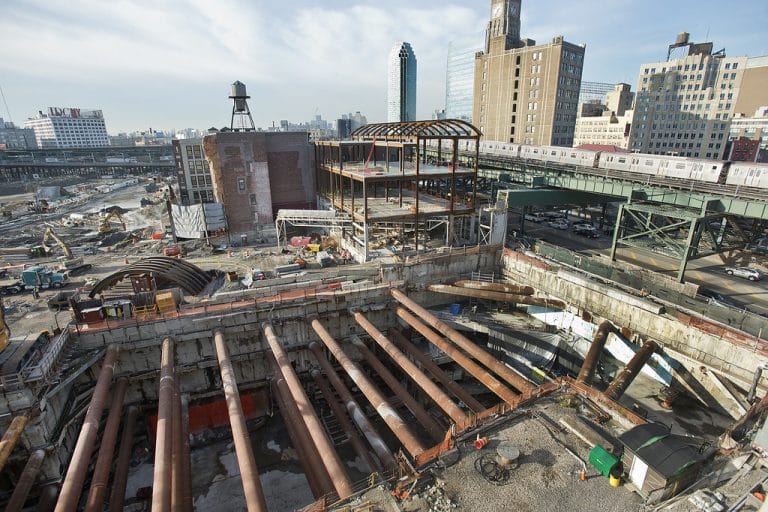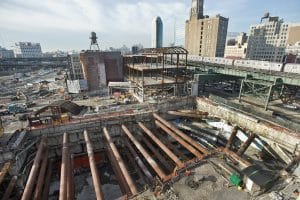 The Willets Point megaproject is also back on plans to create affordable housing near Citi Field, home of the New York Mets, and the USTA National Tennis Center where the U.S. Open is held annually. And finally, there are plans for affordable housing above the Sunnyside Yards railway in the Long Island City area.
Having grown up in Sunnyside, attorney Arkady Frekhtman is intimately familiar with this area. In fact, his mother worked as an engineering aide at the Eagle Electric building in Long Island City which is also being rebuilt. When hiring a construction accident lawyer, look at the practice areas handled, and track record of experience. With Frekhtman & Associates, you will receive legal representation from a firm that is intimately familiar with all NY Labor Law legal matters and recently secured a $2.8 million settlement in a Queens construction accident lawsuit.
Apartment Building Accidents
Common accidents in apartment buildings known as "premises" cases include slip, trip and falls as well as ceiling collapses. In Queens, there is a large number of private apartment buildings, single-family residential properties, and the New York City Housing Authority ("NYCHA") buildings.
Car, Truck, Bus, and Motorcycle Accidents
Motor vehicle traffic in Queens is extremely busy. Queens has a number of major highways including the Long Island Expressway (I-495), the Van Wyck Expressway (I-678), the Cross Island Parkway, the Brooklyn Queens Expressway (I-278), and the Clearview Expressway (I-295).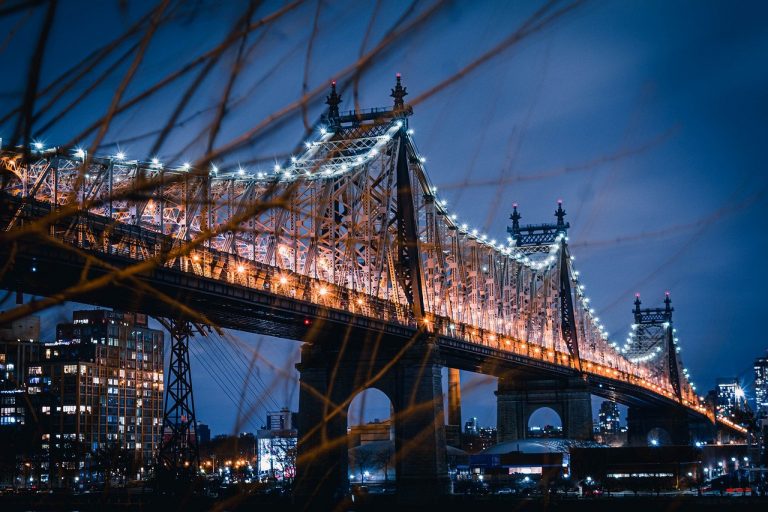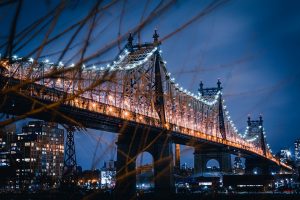 The Queens-Midtown Tunnel sees vehicular traffic between Queens and Manhattan. The Triboro Bridge connects Queens to the Bronx and Manhattan. The Throgs neck bridge connects Queens to the Bronx as does the Whitestone bridge.   Many of the above highways allow tractor-trailers and large trucks.
In addition to highways, there are many bustling streets and intersections including Queens Boulevard which had a large number of car versus pedestrian knock-down accidents a few years ago which earned it the nickname "Boulevard of Death". It has become safer in recent years.
Buses
There are many bus routes running throughout Queens including buses operated by the New York City Transit Authority ("NYCTA") and private bus companies like Greyhound, Peter Pan, Megabus, and others.
Bicycle Accidents
Bicycle lanes are increasing in Queens which means there is more potential for crashes between bikes and other vehicles.
Queens Hospitals
After a serious injury, an individual is usually taken to one of the major Queens hospitals :
Frequently Asked Questions About Queens Personal Injury Lawsuits:
Can I File My Lawsuit in Queens, NY as opposed to a different location?
The law as to venue dictates where you can file your lawsuit. Under the venue rules, you can file a lawsuit in Queens when one of the parties to the lawsuit resides in Queens or when the incident happened in Queens. So for example, if a slip and fall happened in Manhattan but the plaintiff who fell lives in Queens, a lawsuit can be filed in Queens. Also if a car accident happens in Queens but none of the people involved in the accident reside in Queens, the lawsuit can still be filed in Queens.
With cases against The City of New York or any of its agencies, branches, subsidiaries, or departments, the venue rule states you can file a lawsuit in the county where the incident occurred.
If my case is filed in Queens which courthouse will handle my case?
The Queens Supreme Court is located at 88-11 Sutphin Blvd Jamaica Queens, NY. There is also a Civil courthouse in Queens which is next door at 89-17 Sutphin Blvd. The above are the two courthouses that primarily service civil lawsuits including those for personal injury. There is also a beautiful courthouse in Long Island City which would occasionally handle some civil cases. Queens also has criminal courthouses including one on Queens Boulevard in Kew Gardens.
How Long Does an Injury Lawsuit Take to Move Through the Courts in Queens, NY?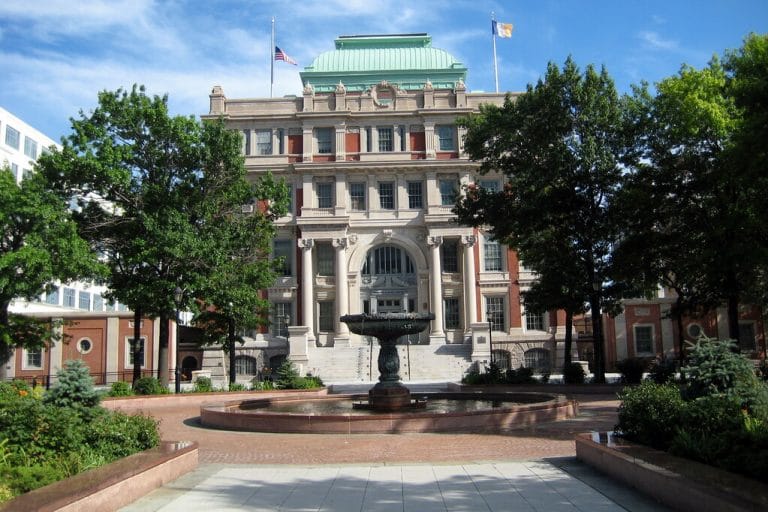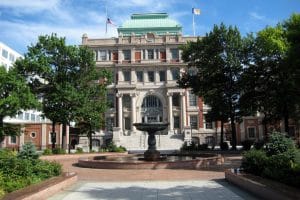 The Supreme Court of the State of New York County of Queens is an efficient courthouse. After filing a lawsuit and receiving an Answer from the defendants, the court sets a preliminary conference. At the conference, the judge will issue an order with timelines for depositions, the exchange of document discovery, and a deadline for the plaintiff to file a Note of Issue which certifies that the case is ready for trial. Even if all discovery is not complete and depositions of one or more parties are outstanding, the local Queens rules will often allow a lawyer to file the Note of Issue placing the case on the trial calendar. The outstanding items of discovery will get completed while the case awaits trial on the calendar.
In Queens, a case on the trial calendar will be called for pre-trial conferences, settlement conferences, and then will move to the Trial Scheduling Part. There will be standards & goals date assigned to the case by the courts. The trial will usually be prior to that date.
If a case is not ready for trial, it can be transferred pursuant to NY CPLR 325(d) to the Queen Civil courthouse.
What types of damages can I recover in my personal injury lawsuit?
An injury attorney will analyze your unique set of facts and get to know you and your legal matter. This will help build each part of your legal case. Usually, an accident victim can obtain financial compensation for all the harms and losses sustained after a traumatic injury. The law intends to put the injured person in the same place they were before the personal injury by means of financial compensation that includes:
It is vital to spend time with your lawyer so they can get to you your human story and understand how your life changed after your accident. This will lead to fair compensation and full justice.
How Long Do You Have to File a Personal Injury Claim in Queens, NY?
It is always best to obtain a free consultation with an experienced injury law firm to learn the details of your specific claim. In Queens, the State of New York statute of limitations apply:
Are there any reputable personal injury lawyers near me?
It is very important to find a reputable and experienced accident lawyer who can provide a detailed consultation, answer all your questions, and handle your legal matter with diligence, professionalism, care, and compassion. The insurance company hired large defense firms to protect their financial interests so it is vital to consult with a strong legal team and receive good legal advice. When searching for a lawyer, some questions to ask include: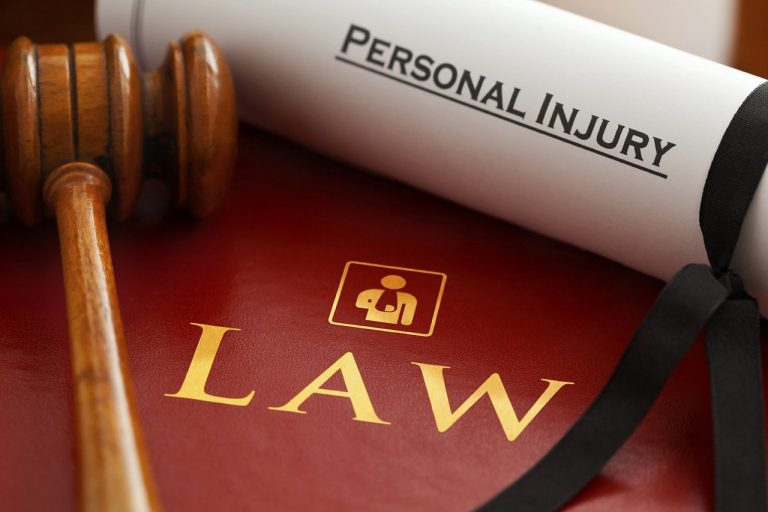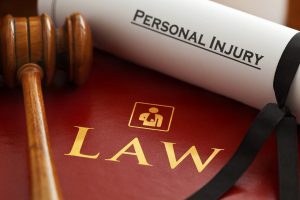 Getting these answers will help you make a wise decision and retain experienced accident attorneys near to you that will truly help. It is vital to hire a law firm that will stop at nothing to win maximum compensation in the shortest possible time frame for all your physical injuries. Accident lawyers at F&A handle all types of injuries including back injuries, head injuries, Burn Injuries, and Brain Injury
Our goal is to help injury victims and their families obtain full justice which is a fair amount for the way their lives have been changed. Our lawyers have been recognized by Super Lawyers and other trial organizations because of the top results we have achieved.
Don't Wait To Seek Help
There are time limitations and deadlines for filing legal claims in Queens. If you or a loved one has been injured, we know that you are likely trying to cope with the ramifications, but we encourage you to reach out as soon as possible. The earlier we can start trying to help you, the better the chances they are that we will achieve a favorable result.
Contact F&A for a free consultation. There is never an attorney's fee unless we win your case. You deserve to fully understand and know your rights. You may be legally entitled to a large monetary award. To find out, you need a consultation with an experienced personal injury lawyer. Contact us at (212) 222-1111 or toll-free at (866) ATTY LAW