In Case Of Ceiling Collapse, Be Ready to Share All the Damage Details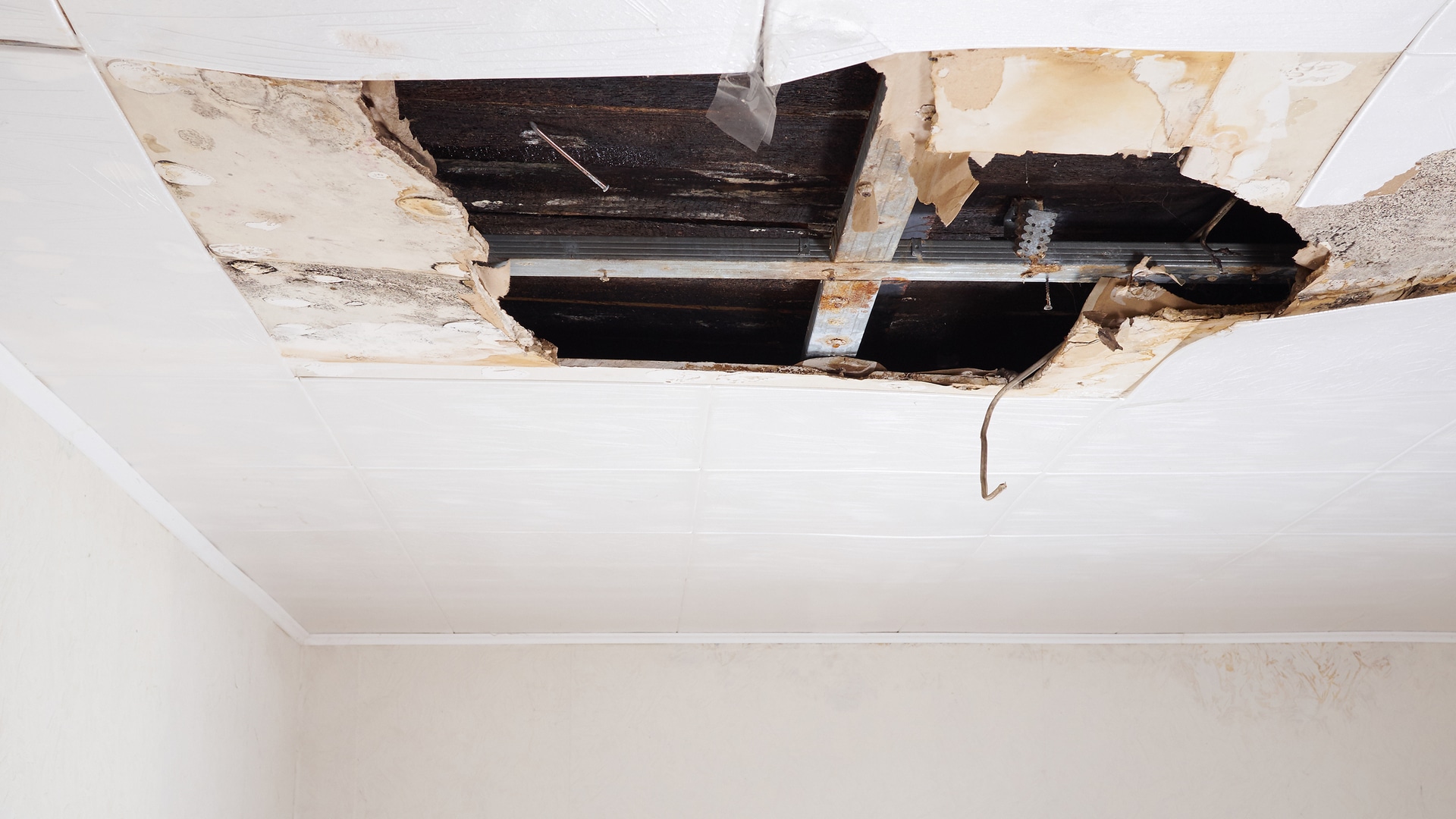 All residential and business structures are subject to ceiling collapses. Even new buildings can suffer so much severe storm damage that hidden water leaks may eventually work their way down and contribute to excessive mold and ceiling collapses. Of course, tenants living in older buildings with poorly managed plumbing problems remain among the most likely to be injured by this type of premises liability injury.
Once you notice a ceiling water spot or see any water pouring down or sliding down the walls, you must ask your apartment manager (or the owner) to immediately fix all related problems.
Keep regular records of all repair requests & keep them hidden in your apartment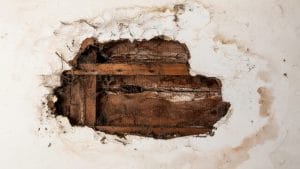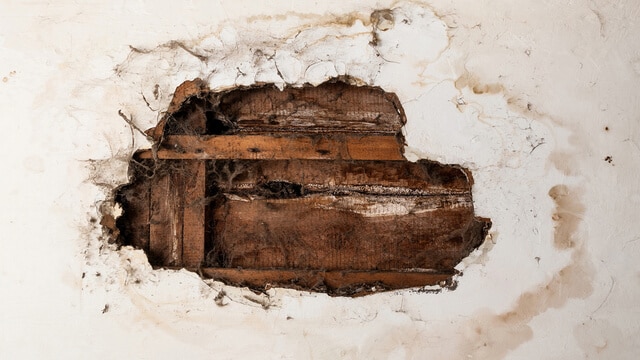 Given how common landlord repair delays have become – especially in larger apartment complexes and housing projects — it is wise to keep a written journal, documenting every date you have requested specific repairs  Be sure to note the name of the person you spoke to within each specific office on every occasion. Never just rely on leaving a message on an answering machine (and always deliver a written request, too). Be sure to also note the names and ages of all the lawful tenants who are also being affected by the damage. Finally, periodically email those dates and notes to yourself to document their timeliness and authenticity.
This information can prove quite valuable later when your attorney must prove your landlord's failure to make timely repairs. Under premises liability law, a landlord must act quickly, making all critical repairs to keep your apartment fully habitable – or safe for occupancy. Breaches of this legal duty usually render the apartment owner (or manager) liable for all the physical harm and property damage you sustain. It is also wise to take one or more cellphone photos of the damage — and then print them out and date them while waiting for repairs.
What follows is a brief look at the details of two recent New York City ceiling collapses and the most common types of injuries often suffered in these types of cases. Information is then shared about the settlement amounts won by several plaintiffs during their individual ceiling collapse cases. Exact awards always vary, depending on the extent of injuries and required treatments.
NYC ceiling collapse incidents during recent years
December 2019. A tenant living in a New York City Housing Authority (NYCHA) apartment on the east side was injured when the ceiling in his bedroom suddenly crashed down. Emmett Mizell says he first heard a cracking noise and then the ceiling fell. He was taken to a nearby hospital so that his injuries could be evaluated and treated. Mizell told a reporter that he had filed a work order back on December 7th – but no one ever took the time to visit, evaluate the problem, and make repairs. After getting help from the Red Cross and staying in temporary housing, Mizell was provided with keys to a temporary apartment.
December 2018. A couple living in an NYCHA apartment in Brooklyn reported that their living room ceiling had collapsed two weeks earlier – and that no one had ever appeared to fix the damage. Instead, the NYCHA supposedly offered to come out in about another two or three weeks. The couple was especially upset since they had small children. They were worried about the mold and other materials that their children were having to breathe in each day. Long repair delays appear to remain quite common in NYC.
Tenants in these situations should always contact a New York City ceiling collapse attorney for help and advice. A lawyer's immediate involvement can often help speed up the repair process.
Injuries often suffered in NYC ceiling collapse cases
The physical damage you sustain can vary greatly, depending on if larger pieces of the ceiling fall and hit you on the head or cause you to fall. In some cases, when large portions of the ceiling fall and smash glass tables or other fragile objects, tenants and their children can be seriously injured by the flying glass or accidentally step on it.
Traumatic brain injuries. Far too often, tenants and their children suffer serious bodily damage when large (and often wet) chunks of plaster, wooden planks, and ceiling joints fall. In many cases, people are knocked unconscious by these falling items. Unusually bad head injuries can leave some victims requiring many months or years of rehabilitative care and treatment.
Severe cuts, bruises, and skin abrasions. Sadly, even little children asleep in their cribs or beds often sustain these types of injuries. Tenants must use great caution when trying to do any cleaning after a major ceiling collapse.
Spinal cord injuries. When the falling debris is quite large, it can cause people to suffer such bad falls that they require spinal cord surgery — or pain injections to help them while they recover.
Fractured or broken bones. Large ceiling beams can easily crush an arm or leg, making long-term physical therapy a necessity.
Worsening of any previous lung or breathing condition. Besides making some asthma symptoms worse due to all the mold and mildew that is exposed after a ceiling collapse, tenants with prior lung ailments may find themselves battling new breathing issues.
While this list is not intended to be comprehensive, it does indicate how serious many ceiling collapse injuries can be.
How much are ceiling injury cases often worth in recovery or damage amounts?
As most clients discover, recovery (or settlement) amounts almost always depend on the extent of harm or damages you incur – and whether you must undergo one or more surgeries to heal your physical injuries. Your doctor's prognosis for your long-term recovery is also quite important. Also, if you cannot return to work soon and you had been holding down a high-wage job, the recovery amount will likely be much higher.
In contrast, if you were quickly treated and released from the hospital (although lengthy physical therapy was ordered by your doctor), your damages award may be rather modest.
Here is a brief look at some apartment ceiling damage awards received by plaintiffs in New York and other states during recent years.
Just under $760,000. While a single mother was cooking for her child in her basement apartment, the ceiling collapsed. Hospital and EMS records indicated that the woman remained unconscious for a brief time. During the following months, her doctor recommended she undergo a spinal fusion procedure and a discectomy.
Over $5,500,000. A kitchen ceiling collapsed and caused the plaintiff to fall to the floor where she lay unconscious. In her mid-40s, the woman subsequently learned that she would need to undergo a lumbar micro-discectomy and an anterior cervical discectomy. She continued to work during this time. Since her pain continued, this plaintiff's doctors recommended a lumbar decompression and fusion procedure. Sadly, even more, surgery was required later — in the form of a cervical laminectomy.
Just over $1,400,000. The plaintiff in her 20s was seriously hurt after the ceiling in her bathroom fell and caused her head to hit the side of the bathtub when she fell. The young woman soon discovered she had suffered numerous cervical herniations. Her doctor recommended that she undergo cervical fusion surgery. Her case was settled out of court.
If you have been seriously injured due to a ceiling collapse injury or faulty maintenance repair, please contact our New York City ceiling collapse law firm. We will fully investigate all the facts of your case and then fight hard to win the maximum compensation available for you. Our firm takes great pride in trying to secure high settlement amounts or verdicts so that every client fully recovers for all lost wages, pain and suffering, medical expenses, and other losses.   
Contact us for a free consultation. Call (866) 288-9529 or tell us about your case using our online form. We will review your case for free.