Strong Closing Arguments Help Us Win Your Personal Injury Case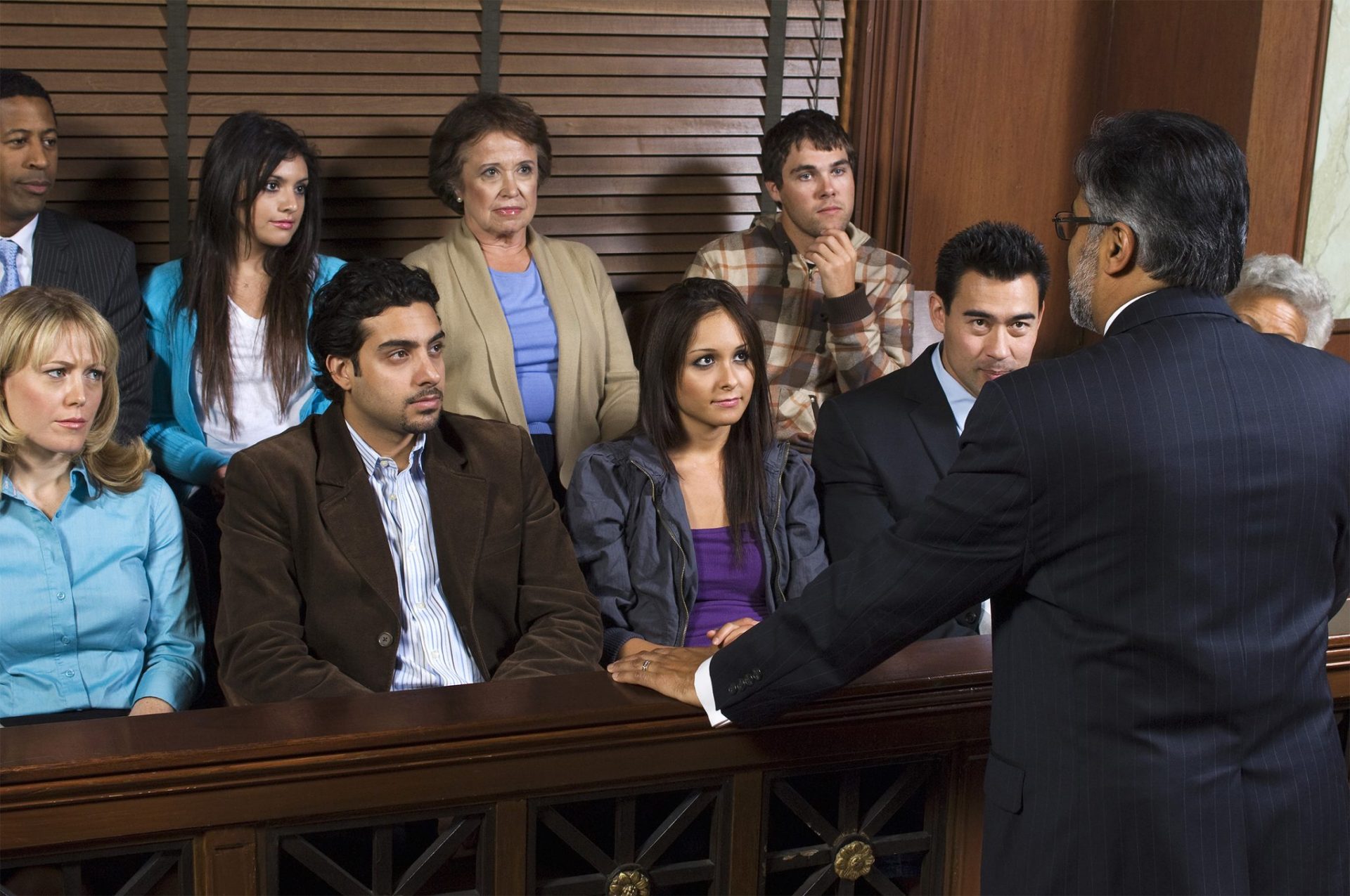 When trying to decide which attorney you should hire, it's always best to choose the most experienced, knowledgeable and personable lawyer available. After all, you'll need someone who can properly analyze the facts of your case before either negotiating a generous settlement with the defendant's insurance company — or convincing a jury you're entitled to full compensation for all your losses.
You'll also want to work with a lawyer who demonstrates sincere interest in your case. Try to avoid merely meeting with a law firm's field representative after you've been injured. It's best to meet early on with your actual attorney to determine if you will feel comfortable working with this person and the support staff.
Should your case go to trial, you deserve a lawyer who fully understands how to present the evidence on your behalf – while properly countering the defendant's arguments.
Here's an overview of the different ways our legal team uses closing arguments to help you obtain the full compensation you deserve to make your current and future life as fully whole as possible.
Your lawyer's core duties while presenting the closing arguments
We must review the facts in a compelling yet accurate manner. Our firm realizes that jury duty is rarely an easy task. Therefore, we're ready to help jurors by providing a basic timeline or chronology of the events that took place – leading up to your injuries. We will use the best visual evidence available to both capture and hold jurors' attention. We want them to see a very clear picture of how the defendant directly caused your injuries and why it's their duty to compensate you for all your losses;
We will use different media forms while reviewing the evidence. For example, we may reference what key witnesses said by using videotaped testimony and drawings that depict all the most important events. We may also use charts, graphs and even animation to clearly depict all that you have endured. It's also our duty to explain why justice requires full compensation for all your injuries (both economic and non-economic);
During our closing arguments, we'll explain the importance of the jury instructions and how the verdict form should be completed. Your lawyer will also explain all the legal terms and statutes that must govern the jurors' decisions and refer to specific trial arguments that show why defendant is fully liable for each negligent act we set forth while presenting your rightful claim for damages;
We'll make sure the jurors understand the difference between economic and noneconomic damages. Stated simply, economic damages are awarded in successful personal injury cases based on the actual financial losses you've incurred due to the defendant's negligence. They typically include past medical expenses and all lost wages while you obtain medical care and treatment. We'll also explain what future medical expenses you're likely to incur due to your various injuries and why the defendant must also compensate you for those – along with any lost future wages due to current long-term or permanent physical disabilities you've suffered that will impair your ability to work in the future.
Your non-economic losses are often the much larger financial claims. They're designed to compensate you for all past and future physical pain, anxiety, physical disfigurement, bodily impairments, grief and emotional distress directly attributable to all the harm you suffered that was caused by the defendant's negligence.
Since it's often very complex for jurors to understand how to monetize – or assign a
dollar value to these types of losses — we help them do this. We review the testimony of
our doctors, life-care planners, economists and other experts. We try to empower the
jurors with specific data to inform their common-sense grasp of this material;
As your lawyers, it's also our duty to fully show how your life as a plaintiff has changed. We'll present evidence that clearly indicates that you would far prefer to still be living your former life. We may create and show a "Day in the Life" video that clearly indicates the daily physical struggles you must now live around due to your accident. We'll do all this while also noting that no one is seeking a windfall – only a final verdict amount that fully provides what you are owed.
We'll also remind the jurors that they agreed early on to apply the governing laws as instructed. If they believe the evidence we presented on your behalf is convincing – more so than any presented on the defendant's behalf – they have a legal duty to award you the full compensation you need and are owed;
After we've presented our closing arguments and listened to those presented on behalf of the defendant, we also owe you a strong rebuttal to what the attorneys have said about the defendant's case. In other words, while we listen to the defendant's lawyers make their closing arguments, we'll be taking careful notes about each one that we believe is not accurate or justified by the evidence presented.
While we rebut all those defense closing arguments, we'll be trying to clearly empower the jurors with the sense that there is more than enough convincing witness testimony and evidence in the record to fully support all the damages we are seeking on your behalf.
Our firm takes our responsibility to fully and properly represent each client very seriously. We take pride in helping you win the full compensation available under the law. We use our closing arguments to review the facts of your case as we justify your right to proper damages.
If you've been seriously hurt in any type of construction accident or other type of personal injury case, you need to immediately contact our New York City personal injury law firm. We have the lengthy experience necessary to help us fight hard to win your case. We'll do all we can to obtain the maximum damages available. Our goal is to win full compensation for all lost wages, medical expenses, pain and suffering and all future losses.