Attorneys Help with Construction Site Accident Elevation Related Accidents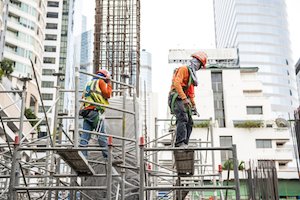 On August 10th, another construction worker fell four stories while working on building in Midwood, Brooklyn, according to PIX11. The man arrived at Kings County Hospital in critical condition following the accident states one of the New York City construction site accident lawyers at the F&A injury law center. The Buildings Department revealed that the building had prior safety violations as recently as February of this year.  At that time they received a "work stop" order until they corrected the violation.
Too many construction workers fall from significant heights while working, particularly in the New York City area. OSHA and other agencies have workplace safety laws in place to protect employees, but when the employer doesn't do its job, you are the one who ends up paying for their mistake unless you seek an attorney's assistance.
Attorneys know the law, including New York Labor Law 240, 241(6),  that protects construction workers in the city.  An attorney will guarantee you receive the support you need after the accident. They work on your behalf to ensure that you are fully compensated for the time, pain, and disability that you may incur due to the employer's negligence.
Don't try to handle these accidents on your own! Construction accidents are very complicated due to so many companies and agencies involved in the construction process and ensuring the safety of workers.
If you do not seek representation, you will have to bounce between agencies and companies in order to receive the support necessary for your recovery. Attorney representation will eliminate the bouncing from one agency to the next and get you back on the road to recovery. They know which agencies to address with various issues in order to the get results you need.