Be Prepared and Know What to do after a Car Accident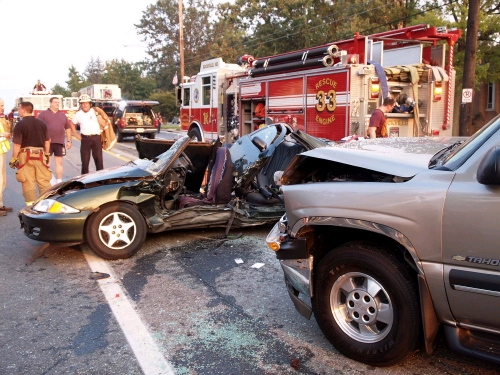 It is estimated that a car accident occurs every minute. These accidents can be quite traumatic and can induce stress and confusion for those involved. It is always best to be prepared and know what to do after a Car Accident. If you are in a car accident, there are certain steps you should follow. These steps can assist in minimizing injury, as well as ensuring the right legal steps are taken. Knowing these steps ahead of time can make it easier to understand and follow the proper procedures.
Stop
First and foremost, with any accident, you should stop. Even in cases of minor accidents or involving parked vehicles. Leaving the scene of an accident is a crime. It is important to stop at the scene of any vehicle accident you may have.
Assess Injuries
If you are seriously injured, it is best to stay still until an ambulance arrives. If you can easily reach your phone, you should call 911. Otherwise, let someone else at the scene, do so. If you are uninjured and can leave your vehicle, you should check any other people involved in the accident. If there are other injured people, call 911. Unless you are trained in first aid, or the injured party is in danger,(ex. vehicle fire) you should not move anyone until help arrives.
Protect the Scene
If your state or local allows, and the vehicles are able, you should move your vehicle off of the roadway when possible. Otherwise, flashers on the vehicles should be turned on and road flares should be used. This lets other motorists know you are there and can prevent another accident. Using flashlights can also be beneficial at night.
Contact Police
You should have the police department file an accident report. Many insurance companies require a police report for a car accident claim. Even if your insurance company does not, it is still a good idea to have the police file the report to properly assess the accident.
Gather Information
You should get the other driver's information before you leave the scene. This includes their name, address, insurance information and driver's license number. This information can be very beneficial when filing a claim with your insurance company. It is also a good idea to take pictures of the damage to any and all vehicles involved in the accident.
Seek Medical Care
Even if you were not injured in the accident, it is a good idea to at least see your primary care physician within the first couple of days. There are many serious injuries that do not show signs until a day or two after an accident.
What to do after a car accident?
It is strongly recommended that you speak with an accident attorney before the insurance company. This is especially important if there were injuries from the accident. An attorney can let you know your rights and responsibilities of the accident. They can also help ensure you get the proper compensation for any damages you incurred from the accident.  For more information, or to discuss an accident you can contact us.