Available Safety Technology Could Reduce Catastrophic Injuries Explains New York Semi Truck Accident Attorney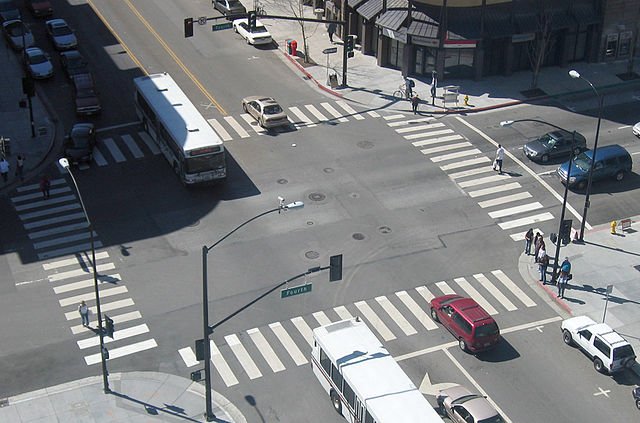 It happens all too often. A semi tractor-trailer crashes into vehicles that have slowed down because of a construction zone, traffic jam or for another reason explains a New York semi truck accident attorney at the F&A injury law firm. Some of these rear-end collisions set off chain reaction wrecks. Severe injuries and loss of life occur in many of these catastrophic events. These large vehicles, especially when they are loaded with tons of cargo, often do not stop in time.
Technology to Mitigate Rear-end Collisions
Ironically, safety technology exists that could eliminate or at least mitigate the crash risk in many of these truck accidents. Radar-based systems scan the road ahead. When a truck is approaching upcoming vehicles too fast, the system automatically applies the brakes. Such systems typically react far faster than any driver can. They are particularly valuable when a driver is distracted for any reason, or when fatigue slows reaction times. The forward-looking, radar-based technology is referred to as forward collision avoidance and mitigation (FCAM).
The impact of FCAM on truck safety could be substantial. According to trucks.com, a study by the Transportation Research Institute at the University of Michigan concluded that, if all semis had FCAM, injuries in accidents involving large trucks would decrease 47 percent, and fatalities would drop 44 percent.
Semi in Nine-vehicle Wreck
When semis do not stop in time, the results often impact many victims and their families. For example, the Livingston Daily News reported on a nine-vehicle Michigan wreck that killed two and critically injured another on Sunday, April 23.
Oak Township police chief said the accident happened at around 1 p.m. when the 2015 Freightliner allegedly did not stop in time as it approached merging traffic in a construction zone on southbound U.S. Highway 23.
According to the police chief, the semi "drove into the stopped traffic, coming to rest on top of a 1997 Ford Escort." The driver of the Escort, identified as a 51-year-old man from Milford, Michigan, did not survive. A 52-year-old male driver of a 2016 Chevrolet Sonic also died. Firefighters extricated a 25-year-old Milford woman from the Escort, and emergency personnel transported the critically injured woman to University of Michigan Hospital.
Authorities took the semi driver into custody, and they transported him to the Livingston County Jail. It is possible he will face charges, including a moving violation causing death.
Semi Kills Five, Injures Two
A tragic crash in Georgia spurred nationwide demands that FCAM be mandated on large trucks. On April 22, 2015, seven nursing students were on their way to the final day of a nursing rotation at a Savannah, Georgia, hospital. A trucker failed to apply the brakes of his big rig in time, and the semi rear-ended several vehicles, including two transporting the students. Five of them did not survive.
In January 2017, the Atlanta Journal Constitution reported that a jury awarded one of the two survivors $15 million in compensatory damages. She suffered a traumatic brain injury in the crash, although she has been able to begin a career as a pediatric nurse at a Savannah hospital. Previous lawsuits brought by survivors of those that died, and by the other survivor, were settled in April 2016.
When the negligent operation of a commercial truck results in injury or loss of life, it is important to properly determine which businesses are involved. The truck's owner and/or lessee may be held liable. Sometimes, the cab is owned or leased by one company, and the trailer is owned or leased by another.
If you or a family member is a victim in an accident involving a commercial truck, it is possible for you to speak with an attorney focused on relevant aspects of personal injury law. Our firm will provide such a consultation free of charge and without obligation. We fight hard to get our clients all the compensation they deserve under the law. To ask your questions, or to arrange to speak with one of our attorneys, please contact us.