Bus Accident Lawyers Discuss Head-on Bus/SUV Crash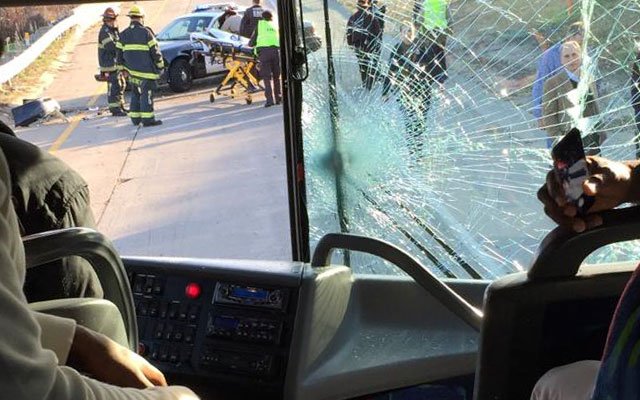 New York City bus accident lawyers at the F&A Injury Law Firm discuss a recent crash between a bus and SUV. Bus passengers are often quite vulnerable when crashes happen. In a wreck near Disney World, multiple passengers suffered injuries. Investigators allege that an SUV motorist caused the fiery bus crash when she fell asleep at the wheel at about 6 p.m. on Saturday, May 14. The collision occurred about one mile from Disney's Animal Kingdom.
Driver Allegedly Falls Asleep
The driver of an Isuzu SUV had been with her family at Disney World just before the accident happened, according to what her 7-year-old son told troopers. The 36-year-old Groveland woman was southbound on Sherberth Road when her vehicle veered into oncoming traffic, colliding head-on with a Disney shuttle bus. Both vehicles reportedly caught on fire.
Eleven People Injured
A spokesman for the Florida Highway Patrol says that eight people in the bus sustained injuries. All three people in the SUV were injured as well. Troopers say charges are pending against the driver of the SUV. The Orlando Sentinel reported that she received citations five times since 2009.
Although the circumstances of every bus accident are unique, injured passengers often have recourse in the civil courts. It is often possible to seek compensation for certain medical expenses, pain-and-suffering and lost wages. In some accidents, bus owners and operators incur liability.
If you or a family member is a victim in a bus crash, it is possible to review the details from a legal perspective with bus accident lawyers. Our firm provides this consultation at no cost to you. To ask your questions, or to learn more about out legal services, please contact us.