Car Accident Lawyer Discusses Collision Between Taxis Near Holland Tunnel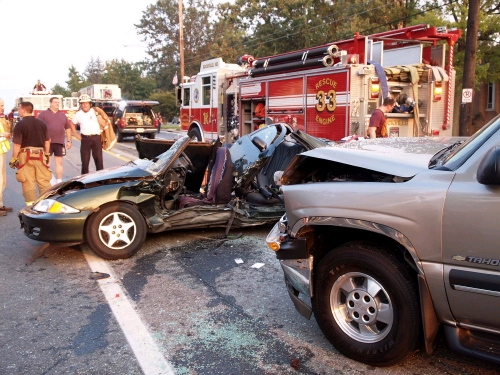 A NY car accident lawyer at the F&A injury law firm discusses a multi-vehicle accident near the entrance to the Holland Tunnel that caused injury. According to a report in the New York Post, all of the vehicles were yellow taxis.
Accident Details
At approximately 8:45 p.m. on Saturday, April 2, one taxi allegedly crashed into two others where Varick Street and Canal Street intersect. One of the taxi drivers, a 34-year-old man, believed that defective brakes were to blame. He stated that his vehicle was broadsided at the intersection.
Three People Injured
The same taxi driver believed that his female passenger possibly sustained serious injuries in the accident. He said that after the collision he got out of his taxi and observed his female passenger laying on the floor. Two other individuals sustained injuries of unknown severity.
Complicated liability questions may arise when an accident involving commercial vehicles leads to injuries. However, negligent conduct or negligent maintenance of a vehicle may lead to civil litigation filed on behalf of victims of alleged negligence. In many cases, it is possible for an injured passenger may seek compensation for certain medical expenses, pain and suffering, lost wages and other losses.
If you or a family member suffers an injury in a wreck, it is possible to discuss the legal implications with a car accident lawyer focused on relevant areas of personal injury law. Our firm offers such a consultation at no cost to you. We fight hard to get our clients the compensation they deserve under the law. To ask your questions or to schedule an appointment, please contact us.