Bus Accident Lawyers Discuss One Of Worst Bus Crashes In Years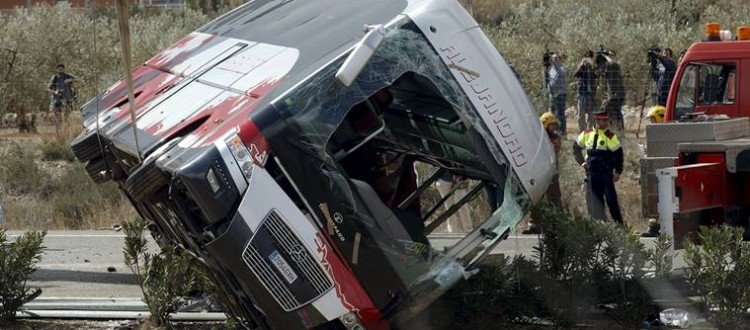 A bus en route from a casino to Los Angeles rear-ended a semi tractor-trailer on Interstate 10 near Palm Springs, California, causing dozens of injuries and significant loss of life explains one of the New York City bus accident lawyers at the F&A injury law firm. The crash occurred just after 5 a.m. on Sunday, October 23. It is one of the worst bus crashes in the United States in recent years.
Mangled Wreckage
The impact was so severe that portions of the truck's trailer were found 15 feet into the front of the bus. There were 44 passengers and a driver onboard the bus when it crashed. The 1996 MCI passenger bus did not have seat belts, according to the New York Times.
Traffic Stoppages at the Time
A spokesperson for the California Highway Patrol said during a news conference that the 18-wheeler had slowed due to maintenance work. The highway was subject to intermittent traffic stoppages at the time as power lines were being pulled across the highway at times. The preliminary investigation suggested there was no evidence that the bus driver attempted to brake  before the crash.
Dozens Injured, Multiple Fatalities
A spokesperson for Desert Regional Medical Center, the area's primary trauma center, said the facility received 14 injured adults. Five of the 14 were listed in critical condition. Eisenhower Medical Center received 11 adult bus passengers, all of whom suffered minor injuries. JFK Medical Center received five bus passengers as patients, all with minor injuries. There were 13 confirmed fatalities, including the bus driver.
Although every accident is unique, bus crash victims often seek compensation for pain, suffering, medical expenses and possible lost wages. Survivors often seek compensation for loss of companionship as well.
If you or a family member is a victim in a bus crash, it is possible to speak with bus accident lawyers about the matter at no cost to you. Our firm fights hard to get our clients the full compensation they deserve under the law. To learn more about our legal services, please contact us.