Semi Truck Accident Attorney: Driving Habits Are a Big Predictor of Future Accidents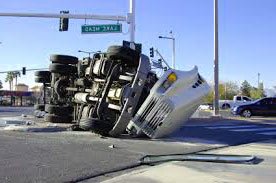 There are many causes of semi truck accidents, such as driver inexperience and mechanical failure. Among the top causes, however, is force of habit explains a New York semi truck accident attorney at the F&A injury law firm in Manhattan. Truck drivers who habitually commit traffic violations such as making improper lane changes will continue to do so until they lose their job from accruing too many traffic tickets or causing an accident. These are drivers who have the skill but not the inclination to drive safely.
Some drivers automatically react to specific situations in a dangerous way while others do so consciously and deliberately. An example of a deliberate traffic violation is driving through red lights because the truck's momentum won't allow the driver to stop in time upon seeing a yellow light. Clearly, the trucker should drive slower so that running red lights doesn't become a necessity. Some truck drivers fail to yield the right of way because they're counting on their superior size to convince others to yield instead.
Many motor carriers have learned through hard experience that a truck fleet of good drivers is the most effective way to reduce accidents and to reliably transport goods to their destinations. Careful driver selection based on driving record and employment history has a substantial impact on reducing crash frequency. In addition, motor carriers have found that road tests lasting at least two hours is long enough for poor driving habits to manifest themselves. Using lengthy road tests as part of the hiring process also reduces track accident rates.
Studies by the American Transportation Research Institute support this as well. They have found that drivers with a reckless driving violation on their record increase their likelihood of a future crash by 325%. Those with an improper turn violation increase their future prospects of an accident by 105%, while those with an improper or erratic lane change conviction increase theirs by 100%.
Before spending money on technology and training programs, trucking companies with high accident rates should first hire the right drivers who would benefit from these expenditures. That is, they should hire safe drivers.
If you were injured in an accident with a semi truck, an experienced semi truck accident attorney can advise you on your best legal options. Contact us today at Frekhtman & Associates.