Ceiling Collapse Accident Attorneys Discuss Bobcat Crashing Through Ceiling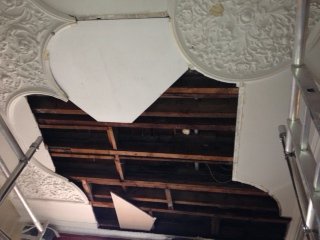 WABC News provided details of an unusual construction accident that happened in Yonkers on Wednesday, January 11 explains one of the New York City ceiling collapse accident attorneys at the F&A injury law firm. Authorities reported multiple injuries when a part of the ceiling collapsed at the National Wholesale Liquidators store on Central Park Avenue.
Accident Details
The accident happened just before noon as a bobcat and two crew were working on a parking lot repair. Suddenly, concrete gave way, and the machinery and two workers plunged 30 feet into the store below. A section of the store's roof, estimated as 30-ft by 40-ft in size, collapsed into the store as well. An official with the Yonkers Fire Department later described it as a "major roof collapse."
Five People Injured
The two workers on the bobcat and three people in the store below suffered unspecified injuries. Authorities expressed amazement that more people were not hurt. One customer in the store at the time told WABC News that he thought it was an earthquake at first. Another customer described screaming customers and a state of panic.
When a construction accident involves both workers and non-workers, both workers compensation and personal injury statutes may apply. Typically, the workers receive benefits for medical assistance and time lost from work. Non-workers often seek compensation when it is reasonable to claim that negligent conduct caused their injuries. Personal injury litigation often seeks compensation for pain, suffering, certain medical expenses and possible lost wages.
If you or a family member is a victim in a ceiling collapse, we make it possible for you to review the details with ceiling collapse accident attorneys at no cost to you. To learn more about our legal services, please contact us.