Charter and City Bus Accidents Remain a Dangerous Threat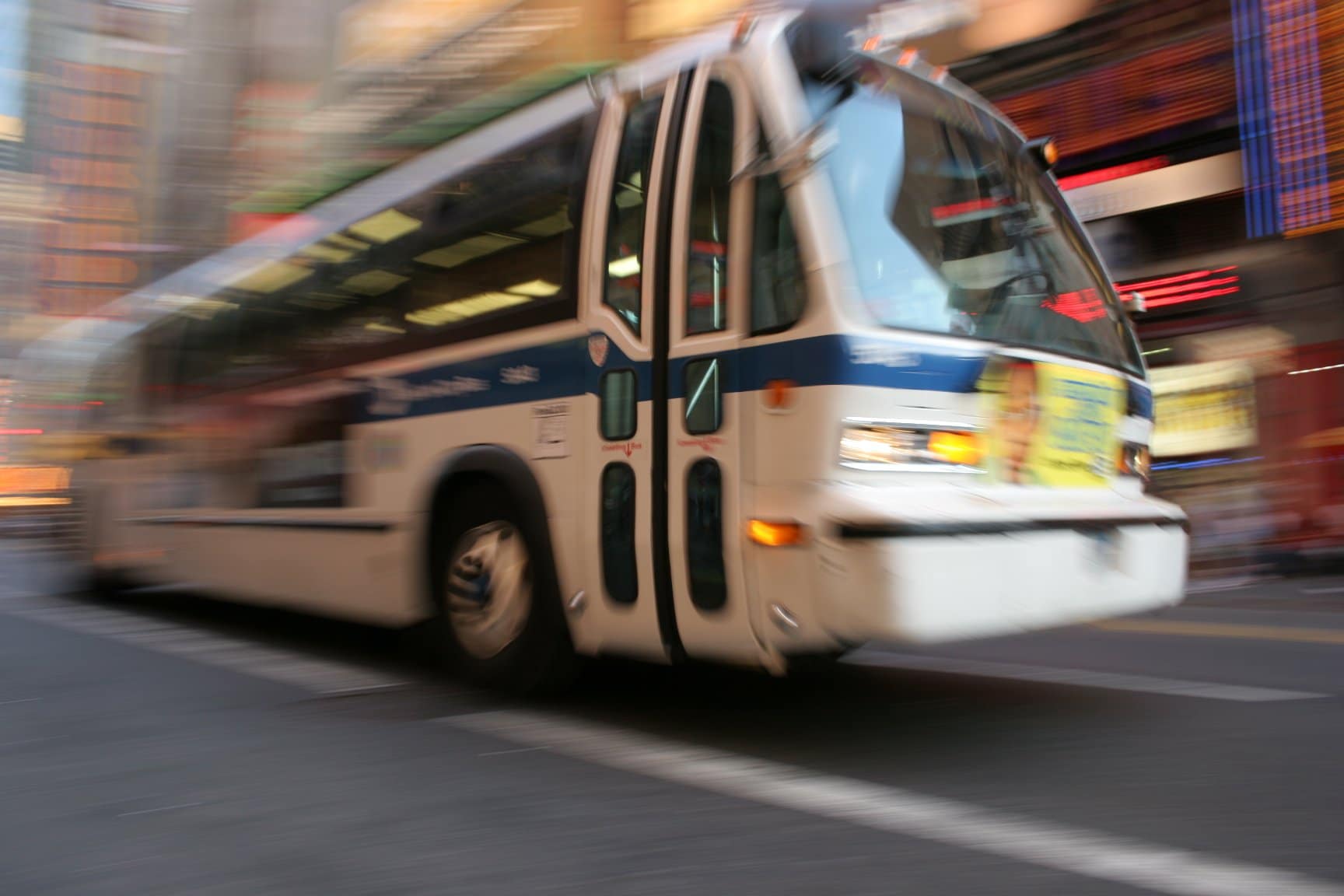 Three people died and 16 others were injured in one of the most serious bus accidents recently in New York City. A speeding chartered bus (traveling at about 58 miles per hour) ran a red light in Queens and hit an MTA bus on September 18, 2017. The entire event was caught on a nearby video surveillance camera showing the danger to NYC from bus accidents. The improper speed of the chartered bus sealed the fate of many. Those who perished included the chartered bus driver, a pedestrian, and a passenger on the MTA bus. Within twenty-four hours, National Transportation Safety Board investigators and local politicians were attempting to determine the main factors that caused this tragic event.
Local councilman Peter Koo noted that the entire area is often congested with far too many 45-foot-long coaches since over 20 private carriers regularly pass through this part of town. The day after the deadly collision, five people still required care in local hospitals. One of the chief concerns brought up regarding this accident involved the driver who died. He had been convicted of drunk driving just two years earlier – yet he was already back behind the wheel of a bus, putting numerous lives at risk.
The deceased driver's background should alert all transportation experts of the need for stringent regulations to prevent such individuals from regaining their commercial licenses too quickly after drunk driving offenses.
However, there are often a great many common factors involved in every city, charter and school bus accident. Most of them are set forth and described in Rolland D. King's book, Bus Occupant Safety (published by the National Research Council of the U. S. Transportation Research Board).
Common Bus Driver Errors That Can Cause Accidents
Failing to perform a careful inspection of your bus prior to each use
Forgetting to drive in a defensive manner
Using bus equipment improperly
Tailgating or otherwise following too closely behind other vehicles
Speeding or turning corners too quickly
Driving while under the influence of mind-altering drugs or alcohol
Failing or refusing to yield the right-of-way to other drivers
Running red lights or otherwise failing to observe all traffic signs and signals
Forgetting to properly use all mirrors when maneuvering the bus through traffic
Responsible private and city bus services should require every driver to arrive early enough to perform a thorough inspection of the bus to be driven that day. Routine inspections of every bus should also be scheduled by each company's maintenance workers.
Sadly, we now know that the deceased Queens accident driver made several of the errors referenced above. Bus companies really do need to conduct annual background checks on all drivers to be sure they don't have any new serious driving convictions. Furthermore, all drivers can benefit from frequent refresher training courses. It's also important for supervisors to periodically monitor each driver's skills while out on the road.
King's book on bus occupant safety also stresses the importance of making sure the equipment on every bus is kept in top working condition.
All Drivers Must Be Ready to Alert Maintenance to New Equipment Problems
Here's a list of various types of bus equipment that must be carefully kept in good repair.
All electrical systems
The brakes must be able to quickly gain traction on various surfaces during all types of weather
The tires must be properly inflated and have adequate treads
The steering wheel assembly must be kept working properly every day
Wheelchair lifts must be carefully maintained – they should never lurch forward in any direction — or fail to make it easy for occupants to get on board or exit
Rear doors must be kept working properly and checked daily to be sure they can easily be opened and shut
Cracked windows, broken mirrors and poorly maintained driver seats must be promptly fixed, too. Bus company supervisors should regularly ride with all drivers so they can personally rate their skills – indicating if it's still safe for them to be on the road. There should also be clear provisions for suspending or firing drivers who fail to immediately notify their employers about any new drunk driving arrests or ongoing struggles with substance abuse and addiction.
If you've been seriously injured in any type of bus accident, obtain the medical care you need and then immediately contact your New York bus injury attorney. We'll fully investigate the facts of your case and then try to negotiate the maximum amount of compensation available for your pain and suffering, medical expenses and lost earnings.