A Construction Site Accident Lawyer Discusses the New York City Crane Collapse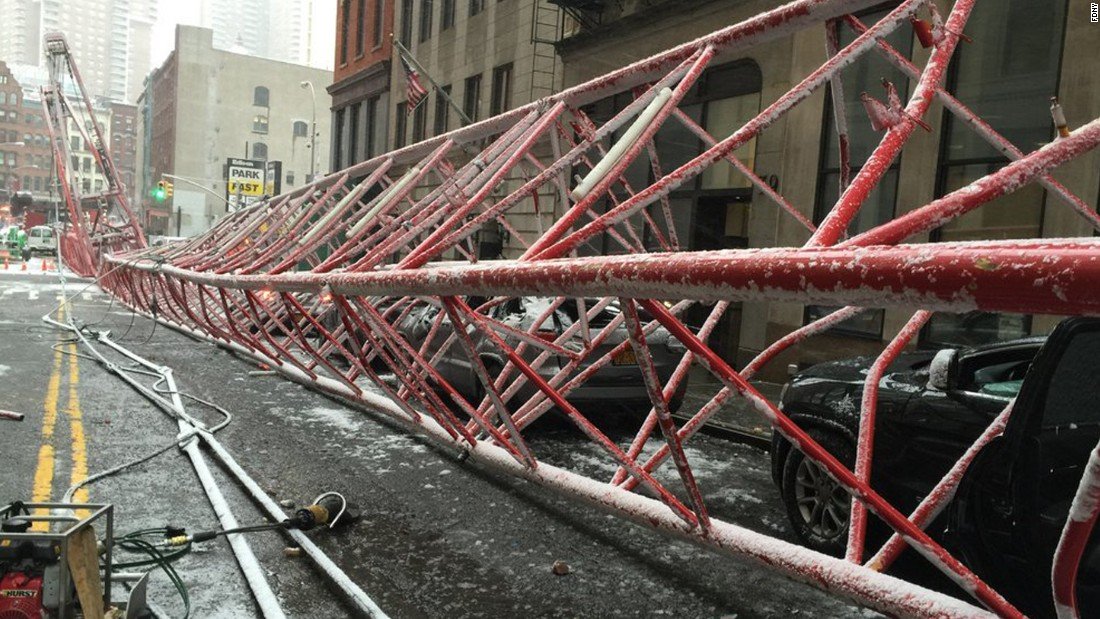 Many viewers were horrified by the video of a 560-foot tower crane that collapsed into the streets of lower Manhattan on February 5, 2016. One person was killed, three others were injured, and several cars were destroyed when the crane crashed to the street. High winds apparently contributed to the collapse. A construction site accident lawyer reviewed this accident and some of the liability issues that will flow from it.
It seems obvious that someone or some company is responsible for the wrongful death and personal and property injuries that resulted from the crane's collapse. A first-year law student would characterize this accident as a classic case of res ipsa loquitur, in which the occurrence of the accident itself is proof of some party's negligence. Identifying that party may not be an easy task.
First, the crane was likely fabricated by one company, but owned by another company that leased it to yet a third company which may or may not have employed construction personnel to install it. That third company might have used contractors who were employed by a fourth company for that installation. The crane's operators, who were using the crane to install air conditioning equipment on the roof of a building, may well have been employed by a fifth company. The building's owner might also have been employed in the use and operation of the crane. Construction and operation contracts among the parties will likely define all of the interlocking relationships. Those contracts will also be wielded as shields against liability, as each party that was involved in the use and operation of the crane will point to various provisions in the contracts that supposedly exonerate them from liability.
This situation of interlocking contracts with multiple entities is very common at construction sites. A construction project will always have a general contractor, and very possibly an architect, but tens or hundreds of different sub-contractors will work under them. The general contractor and architect will have varying degrees of control over their sub-contractors' actions. A party who is injured at a construction site is faced with the nightmare of sorting through all of the interlocking relationships to determine which party will be obligated to pay damages for injuries and property damage.
If you have suffered an injury or any property damage at a construction site, you can very well feel that the accident that caused your injuries or damages is proof in itself that someone else was negligent. From a broad perspective, this is true, but you will need the services of a skilled construction law attorney to sort through the multiple parties that may have been involved and to determine which party or parties are ultimately responsible. Please contact us if you have suffered damages of injuries at a construction site. Our experienced construction law team can get to the core of the relationships and help you recover the largest possible damages award from whichever parties caused the accident.