Automobile Accident Lawyers Discuss Long Island Wrong-way Motorist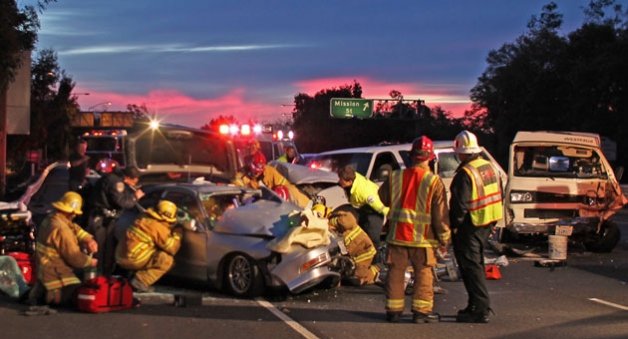 A quick-thinking police officer minimized the potential impact of an alleged wrong-way driver on the eastbound Sunrise Highway.
Report of Wrong-way Driver
Police say that the incident occurred at about 3 a.m. on Thursday, January 28, after a 911 call came in regarding a vehicle going the wrong way. A dispatcher sent an officer to the scene, where a 2012 Ford mini-van appeared in front of his eastbound squad car east of Nicolls Road in Patchogue. The officer immediately performed a slow roll to protect those behind him. However, the approaching van still struck the police vehicle.
Both the officer and the 43-year-old male driver of the mini-van required hospitalization for minor injuries.
Multiple Charges Filed
Police arrested the man on a variety of charges, including DUI, driving with a suspended license, reckless endangerment and reckless assault. Newsday reported that the Florida man had a prior DUI conviction from 1993. Authorities closed the eastbound lanes of the Sunrise Highway in the area for about two hours so investigators and clean-up crews could complete their tasks.
Those injured due to the negligent conduct of another person may seek compensation for certain medical expenses, lost wages and pain and suffering. Although the circumstances of every crash are unique, wrong-way driving and DUI are typically considered negligent acts.
If you or a loved one is a victim of an impaired motorist's driving, it is possible to review the facts from a legal perspective with automobile accident lawyers. Our firm provides this type of consultation at no charge. To learn more about our services, please contact us.