Defective sidewalk accident attorneys will assist you after a serious trip and fall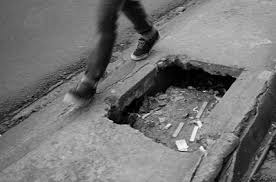 Sidewalks should provide people with a safe way to walk around the city, giving them a space separate from vehicular traffic. However, a defective sidewalk can become, in and of itself, a source of serious injuries explains a lawyer from the F&A injury law firm, defective sidewalk accident attorneys specializing in trip and fall incidents.
The New York City Department of Transportation website reports that there are 12,750 miles of sidewalks around the city. Some of the repairs and maintenance are the municipal government's responsibility. In many other cases, it's up to property owners to maintain their sections of sidewalk and comply with the findings of city inspections.
As defective sidewalk accident attorneys, we're familiar with a variety of unsafe sidewalk conditions. These include:
Broken pavement, including cracks, holes, and collapsed sections.
Loose pavement that shifts underfoot.
Erratic, unexpected slopes.
Tree roots and other obstacles.
Following severe weather, sidewalks may also remain neglected, left to accumulate snow and ice without any reasonable efforts towards clean-up and maintenance.
Sidewalk defects can result in a wide variety of injuries, including the following:
Trauma to the brain.
Serious bone fractures, such as a broken hip, wrist, kneecap, ankle, or neck.
Sprains and tears, particularly to the ankles, knees, elbows, and wrists.
Lacerations and scars.
One reason it's important to contact an attorney after sustaining injuries from a defective sidewalk is the question of liability. Who is responsible for the damaged and poorly maintained sidewalk? Possibly the local government is at fault, or the responsibility could fall to the property owner who should have complied with government regulations and maintained the sidewalk. Did anyone know about the sidewalk's structural defects in advance? For how long were these defects present?
Don't hesitate to contact us to discuss your case and receive answers to these questions. We'll help you deal with insurance companies and any liable parties involved in your accident, so that you don't have to struggle with all of the medical costs and other expenses on your own.