Scaffolding Accident Lawyer Discusses OSHA Penalties For Scaffolding Dangers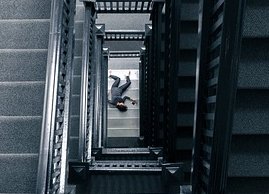 According to a July 6, 2016, OSHA press release, an administrative law judge upheld penalties imposed on a general contractor involved in the construction of a 23-story building at 325 West 33rd Street in Manhattan, New York City ("NYC"). A NYC scaffolding accident lawyer at the F&A injury law firm discusses this case and the rationale for imposing penalties on contractors for safety violations.
Contractor Previously Cited
Previously, the Occupational Safety And Health Administration (OSHA) found that the contractor failed to protect workers on scaffolds from potentially fatal falls of up to 26 feet. As a result of its investigation, OSHA previously cited the contractor for "willful and serious violations," and the federal agency proposed $249,920 in penalties.
Judge Orders Contractor to Pay All Penalties
Although the contractor contested the penalties and citations, the administrative law judge upheld all of them. Consequently, the judge ordered the contractor to pay the full $249,920 in penalties. Following the decision, the regional administrator for OSHA in New York said "this was a clear case of an employer knowingly placing its employees at risk of deadly or disabling injuries."
Workers compensation laws specific to each state address injuries and fatalities from worker falls. These statutes, and the payments they authorize, typically vary from state to state. Sometimes, personal injury laws may apply as well. A scaffolding attorney may, in some cases, be helpful in maximizing payments received by workers and survivors.
If you or a loved one is a victim in a workplace accident, it is possible to discuss the details with a scaffolding accident lawyer focused on relevant aspects of the law. We provide this consultation at no cost to you. Our firm fights hard to maximize compensation due victims under the law. To learn more about our legal services, please contact us.