Get the Medical Support Needed By Hiring a Ceiling Collapse Accident Lawyer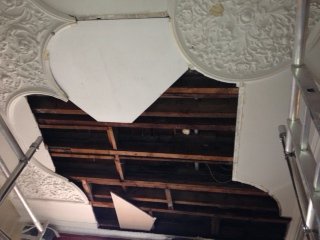 While a collapsed ceiling probably seems like a freak accident, there is almost always someone at blame for such an occurrence. If you find yourself on the receiving end of such a terrible accident, and become injured because of it, make sure you speak with a quality ceiling collapse accident lawyer to help sort things out for you.
Ceiling Collapse is Generally Caused by Property Neglect
Typically when a ceiling collapses, it's because the property was neglected for far too long. Supports could have been weakened by leaky pipes, old rotted beams may have needed replacing, or a shoddy roof repair could have led to the problem over time. Make sure that an investigation takes place if a ceiling falls down on you or a loved one, to find out exactly why it happened and who's responsible.
Seek Adequate Compensation
The importance of working with a lawyer familiar with ceiling collapse cases can't be stressed enough when it comes to getting adequate compensation after such an accident. Too many lawyers overlook important details about injury recovery after such an incident. By working with a qualified expert the costs can be assessed more accurately and you can get the medical help needed to cover both long-term and short-term costs.
If you've suffered in a serious accident, such as a ceiling collapse, contact us to learn about your options. You're likely entitled to more compensation than you know, and with a bit of help you can get all the help you need recovering from the injury and putting your life back together again.