Motorcycle Accident Lawyers: 4 Things to Do After an Accident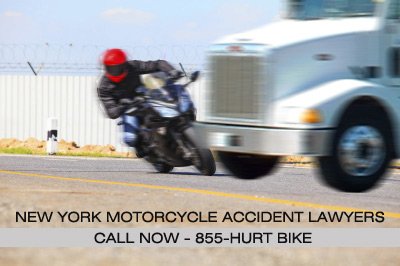 According to figures from the National Highway Traffic Safety Administration,  92,000 motorcyclists are injured every year; of those injured almost 5000 people die of their injuries explains one of the New York City motorcycle accident lawyers at the F&A injury law firm. Since a motorcycle is far less protective than a larger vehicle, even a minor accident can be catastrophic for the cyclist. Knowing what to do after an accident can help you protect your rights and allow you to be properly compensated for any injuries you suffered.
What to do After a Motorcycle Crash
Document the accident: Take photos of the scene, your bike and the car that hit you. The photos you take will help document the scene for your attorney and the court. Try to snap pictures of the weather, the road conditions, the condition of any vehicles involved and your vehicle while it is in place.
Call the police: Even if your injuries seem minor and your motorcycle do not appear to be damaged you should still call the police. Some injuries are not immediately apparent and if you don't document the accident with a police report you could lose out later.
Gather information: The information about the other driver involved will be on the police report, however you should still get contact details from anyone else who witnessed the accident or is on the scene. These witnesses can help document what happened for your attorney and the court if needed.
Never accept blame: It may be human nature to apologize or forgive someone who harmed you, but doing so can hurt your case later. The insurance company could use this information against you, as could the other driver.
The best thing you can do after a bike crash is to contact an attorney. Motorcycle accident lawyers can help you get the best outcome for your case and ensure that you are compensated for your injuries. Contact us if you've been injured in a motorcycle accident and need help; we are here to make sure your rights are protected.