Motorcycle Accidents Jeopardize NYC Public Safety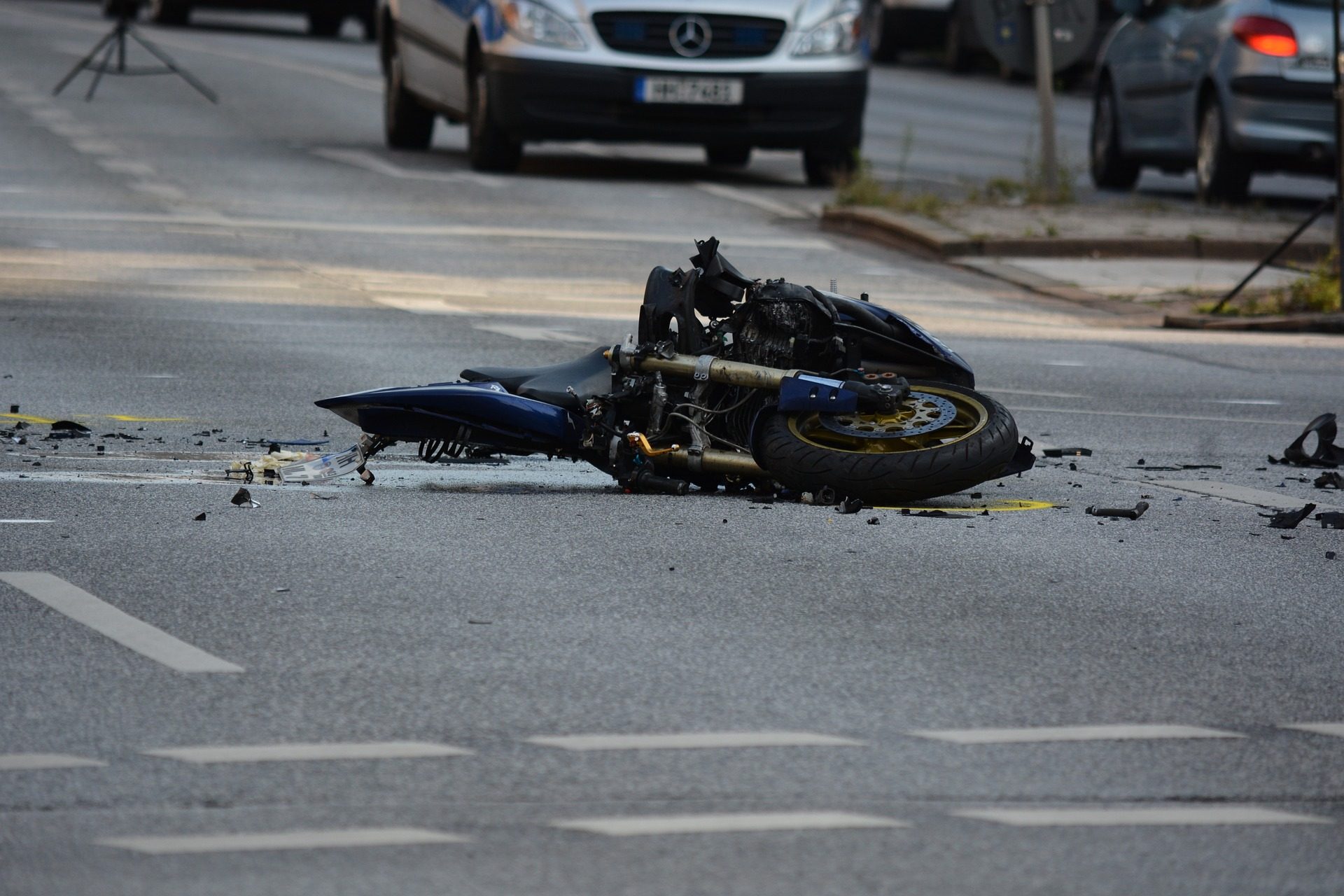 Nearly every month, several NYC motorcycle accidents result in serious injuries or deaths. The last quarter of 2018 proved to be no exception, especially in the boroughs of Queens, Brooklyn, Manhattan and the Bronx.
The motorcycle and vehicle accidents described below unfolded like many others – with one or more drivers either speeding or losing control of their vehicles prior to each deadly incident. A careful review of these crashes helps us all stay aware of the special dangers we often encounter when we drive distracted, travel too close to others — or fail to drive defensively. After each accident has been described, a list of crucial safety tips is shared to make it easier for everyone to drive more cautiously across NYC's roads and freeways.
Two Accidents in Queens Occurred in August 2018 – Less Than Four Hours Apart
A 33-year-old motorcyclist from Brooklyn died in Queens after crashing his Jiang motorcycle in the Howard Beach section of Queens. The young man and his passenger flew off the bike after striking a young woman driving a 2007 BMW. Although that woman suffered only minor injuries, the passenger on the motorcycle suffered a broken jaw and his driver died. This collision happened near the intersection of Cross Bay Boulevard and 162nd Street one early August evening.
The second accident that took place during that same 24-hour period involved a motorcyclist who was speeding prior to crashing on the Queens parkway. After that crash, the young man was lying on the road when an unlicensed driver in a 2013 Bentley hit him. Although the Bentley driver was charged with driving without a license, she was not blamed for the accident.
Brooklyn and Bronx Motorcyclist Crashes Result in Deaths
In September of 2018 in Brooklyn, 47-year-old Julius Holloway was riding his Suzuki motorcycle when he hit the driver of a Nissan as he made a U-turn in an intersection. Sadly, five other people were also injured in this accident. The collision took place in the Brownsville section of Brooklyn at the intersection of Belmont Avenue and Mother Caston Boulevard late one afternoon. Holloway died while the others were sent to area hospitals.
On the last day of that same month, 54-year-old Benedicto Soner was riding his motorcycle in the Bronx when he collided with a car on the Hutchison River Parkway. An investigation revealed that it was the car driver who lost control of his vehicle just before it struck a traffic barrier – and then crossed in front of Soner's motorcycle. Soner was unable to avoid hitting the driver's side of the car. While both drivers were taken to an area hospital, only Soner was pronounced dead there.
Early October 2018 Motorcycle Crash Also Proved Deadly
On a Monday night, a 32-year-old motorcyclist collided on the Upper East Side of Manhattan with an NYPD Emergency Services truck. Prior to the accident occurring on East 96th Street at Park Avenue, the motorcyclist had been riding his Triumph sport bike southbound on Park Avenue. Witnesses who heard the loud collision said it sounded like the motorcyclist's bike was dragged forward by about 30 feet.
Although the accident killed this motorcyclist, his adult passenger survived and was sent to an area hospital with non-threatening injuries. A third person was also hurt, although no one knew how seriously that person was injured.
Sadly, all these motorcycle accidents remind us that all pedestrians and motorists must remain fully alert while traveling on or near NYC roads and freeways. The following safety tips can help everyone do a better job of sharing our roads.
All Drivers Must Constantly Stay Focused on the Road Ahead – While Observing Safety Guidelines
• Do all you can to avoid driving through busy intersections. It's always worth the added time to find an alternate route to your destination since so many cars and motorcyclists collide in and around intersections;
• Drive defensively and always slow down before making any turns. Also, make it a habit to use proper hand signals — in addition to your turn signal;
• Never speed and keep a constant watch over all vehicles traveling near you;
• Obey all stop signs and traffic signals. Avoid running any red lights since that almost always results in multiple accidents;
• Motorcyclists must always wear heavy boots and protective clothing while riding;
• Never tailgate and always keep looking for other drivers who may have just entered your blind spots – before changing lanes;
• Whenever possible, take public transit when weather conditions are dangerous;
• Always keep your car or motorcycle properly maintained. Make sure your brakes, rearview mirrors, and tires are in excellent condition;
• If you ride a motorcycle, always buy the best-made helmet you can afford. Hitting your head on any hard surface often causes traumatic brain injuries – if you survive;
• Motorcyclists should always choose the best bike for their current skill level. Never try to ride a motorcycle that's too heavy for you to control. Also, always provide a helmet to any passengers who ride with you.
If you or a loved one were seriously hurt in a New York City motorcycle accident, reach out to our personal injury law firm today. We have experience helping injured victims recover compensation following an accident.