New York City Medical Malpractice Lawyers Examine the Safety of Spinal Injections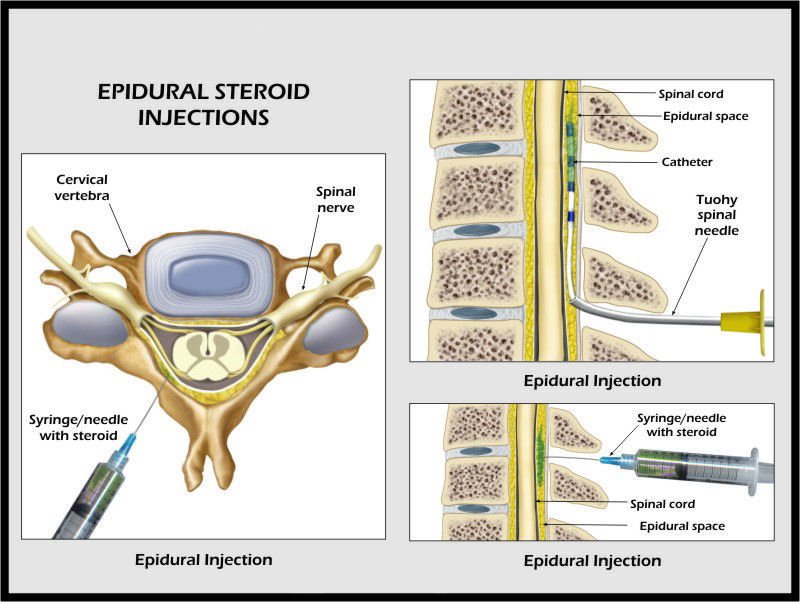 Managing severe back pain following a serious fall or a major vehicle accident can be a daunting task explains one of the New York City medical malpractice lawyers at the Frekhtman &Associates law firm. And once prescribed opioids and other narcotic painkillers no longer provide significant relief (or you fear becoming addicted to them), one of your doctors will probably suggest that you obtain steroid injections directly into your back muscles – and maybe even undergo at least one epidural steroid injection (ESI).
While this latter procedure frequently provides some short-term relief for a few weeks or longer for many patients, its benefits may not outweigh the risks. Your doctor must help you decide if it's safe for you to obtain one or more ESIs during any given year. Like most drugs and medical procedures, epidural steroid injections can cause potential side effects and unpleasant complications for a small percentage of patients – and it may prove difficult to reverse them.
Before deciding if you should obtain even one ESI, you must learn all you can about the specific drugs that will be injected into your spinal column and if your overall health may be seriously compromised by this attempt to lessen your pain.
What's Contained in an Average Epidural Steroid Injection?
Commonly used for lumbar spinal stenosis and other related back pain diagnoses, ESIs usually contain a local anesthetic to provide immediate pain relief, as well as a corticosteroid. This latter drug is used to address your pain by reducing inflammation, swelling and pressure in and around the soft tissues and nerves closest to the region where your back hurts the most.
Prior to this injection being administered with anesthesia, your doctor will normally perform specific imaging tests (like a CT scan and an MRI). These help your doctor to place the needle properly within the spinal canal before injecting the drugs into the epidural space surrounding the nerve roots and spinal cord. Be sure to only hire a doctor who is highly experienced and doesn't overbook these types of appointments since a poorly inserted epidural steroid injection can even increase your pain in a small percentage of cases.
What Kind of Side Effects Must I Consider When Making My Decision?
While any of the following side effects can occur, it's fair to note that they are often rare.
Difficulty in breathing;
Experiencing swelling in your facial area – as well as your throat and tongue;
Developing hives;
Having to cope with very painful headaches;
Developing a fever that may be due to an infection in and around the injection area;
Sleeplessness, moodiness or anxiety;
Reduced immunity to various infections due to the presence of the injected steroids in your body.
Be sure you never ignore any of these symptoms or side effects. Also, call your doctor when you experience any of the conditions listed above – or any other new and unpleasant symptoms within the first 48 hours after receiving the steroid injection.
You may also develop one or more of the serious complications listed below after an injection.
What Types of Complications Can Occur After Receiving an ESI?
Although these usually only effect a small percentage of patients, the following complications can prove very troublesome, painful – and even debilitating.
High fever. A fever of 101 degrees that may keep increasing during the first 24 hours after the injection;
Urinary and bowel incontinence. You can lose all control of your bowels and bladder. This often wears off over a period of hours;
Severe pain. It can become far worse than what may you had prior to obtaining the ESI in the first place. This is often due to the injection being placed in the wrong area, directly damaging one or more nerves. Be sure to obtain help immediately;
Loss of feeling. You may be unable to experience any feeling in your legs or arms;
A dural puncture. This is also known as a "wet tap." In fewer than one percent (0.05) of all epidural steroid injections, the patient may develop a severe headache. If it persists, you may require a procedure called a "blood patch" to alleviate the pain. A wet tap indicates that the injection has caused an ongoing leak of spinal fluid.
You must never ignore any of the side effects or complications referenced above. Instead, you must immediately call your treating physician – and possibly go straight to an emergency room if your doctor cannot see you right away.
Repeat Injections – Can They Ever Be Beneficial?
You and your doctor must answer this question together, carefully discussing all the potential gains and risks. Keep in mind that each injection directly disrupts your body's ability to maintain a natural hormone balance. (Pregnant women must reveal their health status to their doctors prior to ever receiving an injection that might harm the fetus).
While all the side effects and complications named above can prove debilitating, the chance of developing even worse long-term pain after an ESI may be the greatest risk of all.  And though most patients can return to work or other normal activities the day after obtaining an ESI, there's always the danger of being that one patient whose condition is greatly worsened by a negligently administered injection.
If you've suffered serious, lasting side effects or complications following an epidural steroid injection, be sure to contact your New York medical malpractice attorney right away. Once we accept your case, we'll be able to fully protect your legal rights while you obtain all the medical care and new treatments you may need.