NYC Car Accident Lawyers Discuss the Dangers of Red Light Runners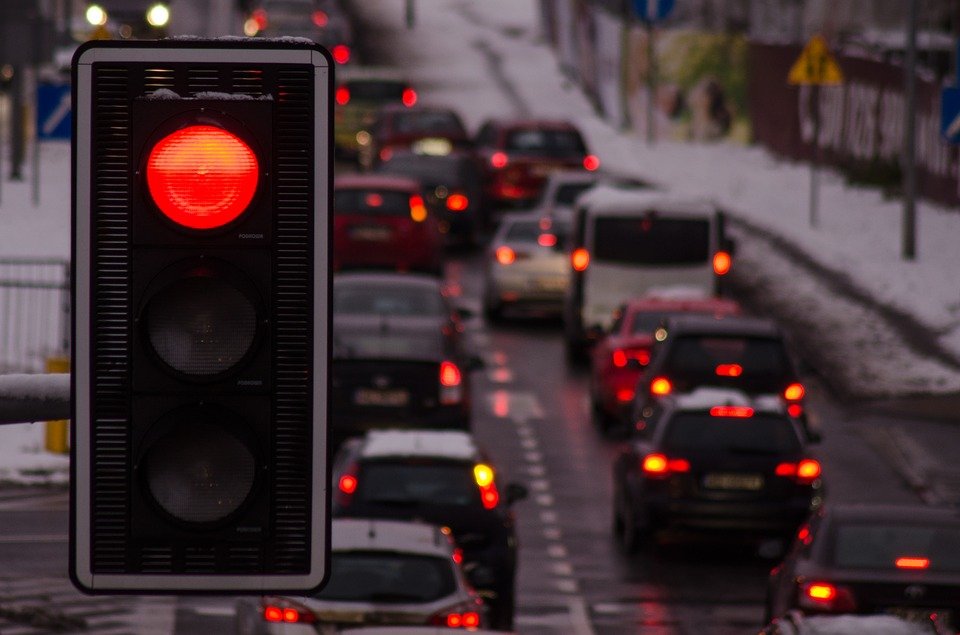 Whenever a driver enters an intersection after the signal has turned red, a violation has occurred. Yet as clear as that standard may be, thousands of Americans are killed annually by people running lights. These careless individuals are just as deadly to pedestrians and other drivers as people who drive drunk or while using mind-altering drugs.
Too Many Children and Adults Keep Being Killed & Injured
Not long ago, two little children died due to the negligence of a red-light runner. In March of 2018, a Broadway actress was critically injured – and her four-year-old daughter was killed by a person who ran a red light. In addition, the one-year-old baby of the actress' friend also died during that same tragic event.
What Various Studies and Statistics Tell Us About Drivers Running Lights
In 2015, a Hunter College study indicated that 10% of all New York City drivers run red lights. And taxi drivers are not the major offenders – they're just everyday people driving their own passenger vehicles and trucks. Also in 2015, the Insurance Institute for Public Safety noted that in 2012, approximately 683 people were killed nationwide by those who ran red lights – and another 133,000 were injured. (During some years, the number of injured has risen to as high as 200,000. After all, many accident injuries are not reported).
One safety institute indicated that at some busy intersections, three drivers per hour run red lights. Since that percentage may hold true for many other high traffic intersections, all pedestrians and drivers should constantly bear those frightening statistics in mind.
Furthermore, a report published back in 2000 indicated that drivers were running about 1.23 million red lights in NYC every workday. Given this city's constant traffic growth, everyone must remain constantly vigilant. While there are many high traffic areas in New York City, one early study indicated that the intersection of Madison Avenue and 79th Streets was especially dangerous.
What Can Average Pedestrians & Motorists Due to Protect Themselves?
Demand that your city or town installs numerous red-light cameras at traffic intersections. Most right to privacy concerns are dwarfed by the possible loss of a dear child or adult's life. Many IIHS studies have shown a 40% decrease in people running red lights once these cameras are carefully positioned and tickets are sent out;
Use mass transit as often as possible – and avoid moving about in a distracted state of mind. Various forms of distraction are common today since many people enjoy walking (and driving) around town while listening to music, texting friends or otherwise using their cell phones;
Glance at all traffic signals regularly. Although drivers must constantly stay aware of all pedestrians and other vehicles near them – they must keep an eye on all lights and signals that may affect them;
Consolidate all errands on foot (or in your car) on set days – and simply travel less frequently on roads and streets. Given the massive number of serious and deadly accidents regularly caused by drunk, drugged and texting drivers – its always best to carve out special times for handling errands instead of just heading out impulsively;
If you witness any accident – especially those caused by red-light runners, be willing to testify or give a statement on behalf of the victims. Walk over and tell the police or other investigators who appear what you saw and tell them how to contact you. If no such authorities arrive, contact your local police and share this information with them. You would want a good Samaritan to do the same for you or a loved one after an accident.
While most drivers rarely admit poor habits to themselves, whenever people decide that running lights is a thrill, they're very likely to wind up killing someone.
If you or any loved ones have suffered serious or fatal injuries due to a negligent red light runner, be sure to immediately contact your car accident attorney. We will carefully investigate the facts of your case and tell you if we think a lawsuit should be filed on your behalf. Our experience frequently allows us to win significant settlements and verdicts for our clients.