Pedestrian Accident Lawyers Discuss Times Square Tragedy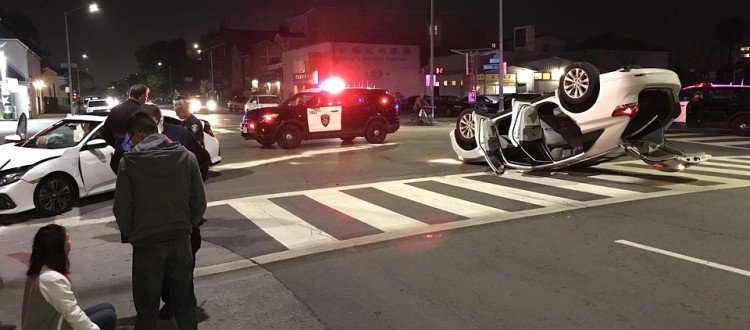 Times Square is one of the most visited places in the world explain New York City pedestrian accident lawyers at the F&A injury law firm. In fact, the Times Square Alliance says that more than 300,000 visitors come to the iconic spot in the heart of Manhattan every day. On especially busy days, the visitor count approaches half-a-million.
On Thursday, May 18, this tourist mecca became a place of carnage caused by a single motorist. Police say that a maroon 2009 Honda Accord struck many pedestrians as it sped on sidewalks for a three-block stretch along 7th Avenue between 42nd Street and 45th Street.
Loss of Life and Numerous Injuries
An 18-year-old female from Michigan died, and at least 22 others sustained injuries. Four of them were injured critically, although officials believe all of the injured pedestrians should survive. The New York Post said one of the injured individuals is the 13-year-old sister of the deceased. She reportedly suffered a broken leg when the Honda crashed into her.
CNN reported that the sidewalks closest to Times Square are protected by 200 steel bollards which are supposed to prevent accidental or intentional incursions by motorized vehicles going up to 30 mph. According to a story in USA Today, one of these short steel barriers prevented the Honda from continuing up the sidewalk, potentially causing further injuries and/or fatalities. A car fire ensued as the vehicle came to rest on one the barriers.
Mayor and Governor Arrive
New York City Mayor Bill de Blasio and New York Gov. Andrew Cuomo were nearby at the time of the tragedy, and they arrived at the scene soon thereafter. White House Press Secretary Sean Spicer tweeted that the President was briefed on the incident, in part because it happened within one mile of Trump Tower.
At least one building was on lock-down because of the incident. One 54-year-old female witness from Ohio told CNN that when she saw the car barreling toward her, she sought refuge in a revolving door. She believed the car missed her by only 10 feet or so. Bystanders were caught off guard by a scene some described as surreal. One witness initially thought a movie was being filmed in the area.
Motorist Tests Positive
Authorities told CNN that the 26-year-old driver tested positive for PCP. He reportedly told police that God made him drive as he did, and that he expected to be shot by police afterwards. A criminal complaint was released the day after the incident. According to the complaint, the man said he smoked marijuana laced with PCP before he intentionally steered his vehicle toward pedestrians in an attempt at suicide-by-cop.
The New York Post said the accused is a Bronx resident and Navy veteran. He faces multiple charges, including second-degree murder. New York Police Commissioner James O'Neill said the man had two DUI arrests on his record, one from 2008 and the other from 2015.
Although every incident is unique, when a pedestrian is a victim of negligent conduct like impaired driving, it is often possible to seek compensation in the state's civil courts for a variety of losses and expenses, like certain medical bills, pain, suffering and lost wages. Survivors of those killed often seek monetary damages for loss of companionship as well. Most personal injury and wrongful death cases are settled without going to trial.
If you or a loved one is the victim in a traffic accident, we make it possible for you to speak with a personal injury attorney about the details. We offer this consultation to you without cost or obligation. Our firm fights hard to get the maximum compensation possible under all applicable laws. To learn more about our legal services, or to schedule a free consultation, please contact us.