Preventing New York Bus Accidents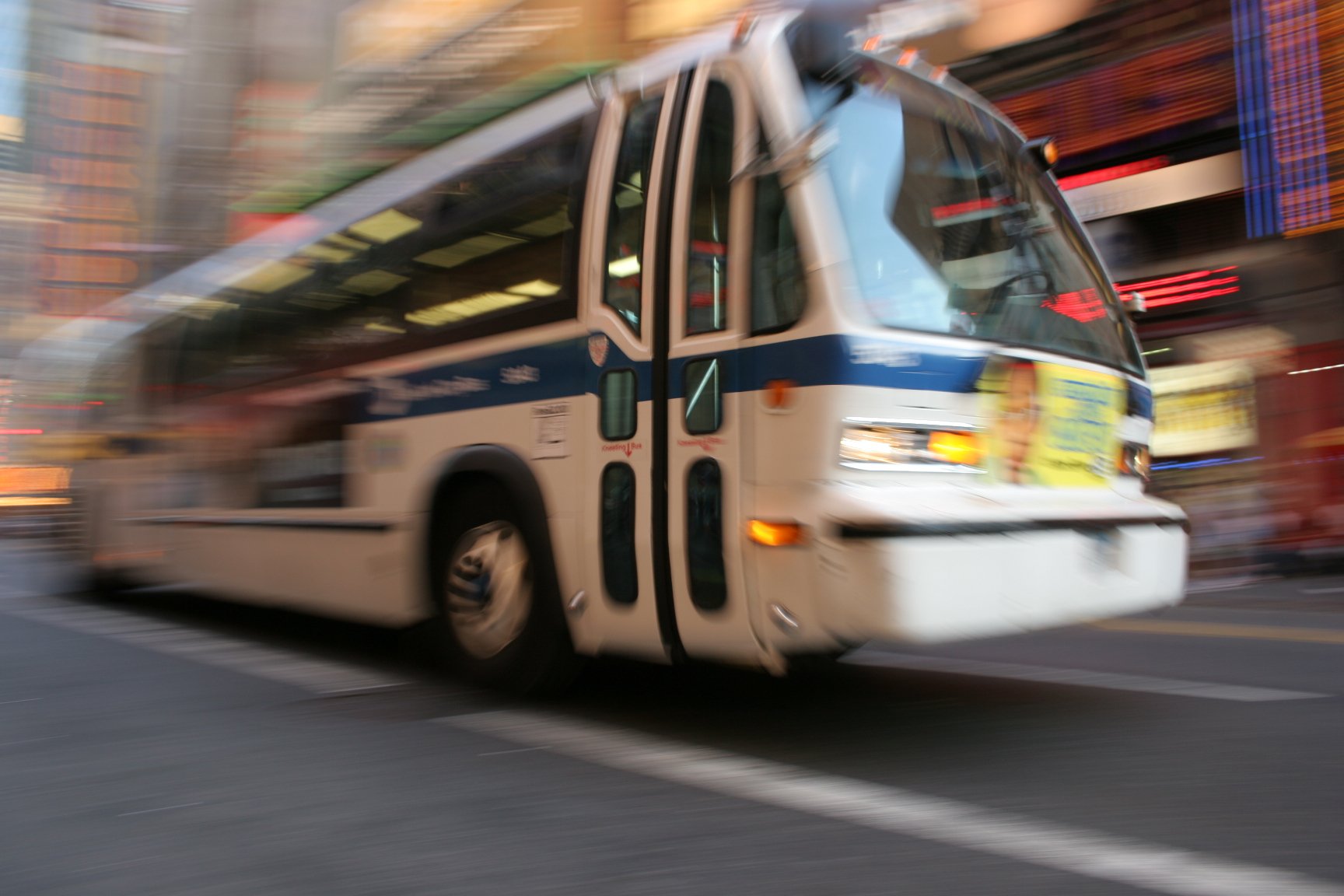 Preventing New York Bus Accidents
Now that New York's Governor Andrew Cuomo, New York City's Mayor Bill de Blasio, and other state officials are keenly focused on decreasing all transportation-related deaths in the state, fatalities are starting to slowly decline. Mayor de Blasio's street safety plan, Vision Zero (based on a similar one created in Sweden) is being used to prevent various types of New York City accidents.
Governor Cuomo has been directly involved with providing new buses to New York, a number of which will soon be testing new safety technologies. These may eventually lead to an effective pedestrian turn warning system and a crash avoidance system. Of course, Paul Steely White's advocacy group Transportation Alternative hopes to see even more improved bus safety technologies provided to other types of buses and vehicles across the state.
Although transportation injury and fatality statistics often vary by vehicle across the state of New York — as of late May 2016 — New York City had reported 1,925 transportation-related injuries and twenty-two (22) deaths. However, none of those injuries or deaths involved buses. Of course, prior years' statistics will likely prevail by the end of 2016, leading to one or more serious bus-related injuries or deaths.
If you need a bus accident lawyer, please call Frekhtman & Associates
Here's a close-up look at some of the key issues often involved with many bus collisions.
Unique, Challenging Factors Affecting New York Bus Accidents
The weight of a bus often makes it harder to stop when compared to smaller vehicles. Many city buses weigh roughly 30,000 pounds, depending on their unique mechanical features and the number of passengers onboard;
Many roads and highways are poorly maintained. Properly maneuvering a large bus over or around broken asphalt and other road hazards can be challenging at best;
Today's higher passenger weights are also a problem. Bus transit companies are now having to factor in the fact that the average American no longer weighs about 150 pounds. Our country's obesity epidemic means that buses must only let smaller numbers of passengers ride on them at any given time. New weight calculations must be made to maintain these critical passenger safety standards;
Too many buses and their replacement parts are poorly manufactured. All buses must be regularly checked and driven by appropriate bus safety officials so that passengers will never be forced to ride in defective vehicles. Routine maintenance checks must remain a priority. Also, bus drivers must be required to notify their supervisors – on paper – as soon as they see that specific bus parts are wearing out. These management officials must then take the defective buses off the road immediately – and keep them there until all necessary repairs have been made and each vehicle retested;
Greater caution must be shown when buses must drive in extremely poor weather conditions. When road conditions are unusually dangerous, all bus fleet managers must quickly decide if icy roads or those strewn with downed power lines make it necessary to delay service – or put it on hold until safer conditions prevail;
Some careless driver hiring and screening standards are still in effect. Failing to properly screen each bus driver applicant puts many lives at risk. Bus employers must regularly check for recent alcohol and drug-related criminal convictions. Also, general
bus driver training programs and defensive driving course techniques must be taught so that all appropriate federal and state driver standards are met.
While bus companies may always have to battle tight budgets, they must still do all they can to fully protect their passengers. Periodic retraining programs should be put in place so that more senior bus drivers are required to learn about new safety technologies. Finally, bus drivers involved in major accidents should be relieved of their duties for extended time periods – until all accidents are fully investigated. Lengthy, probationary driving periods should also be considered for all newly hired bus drivers – and those allowed to return to their jobs after major accidents.
If you've been seriously injured in any type of bus accident, be sure to obtain the medical treatment you need and contact your New York personal injury attorney to find out if you should file a lawsuit to recover all of your financial damages.