Queens Construction Accident Attorney: Roof Collapse Occurs After Crane Delivery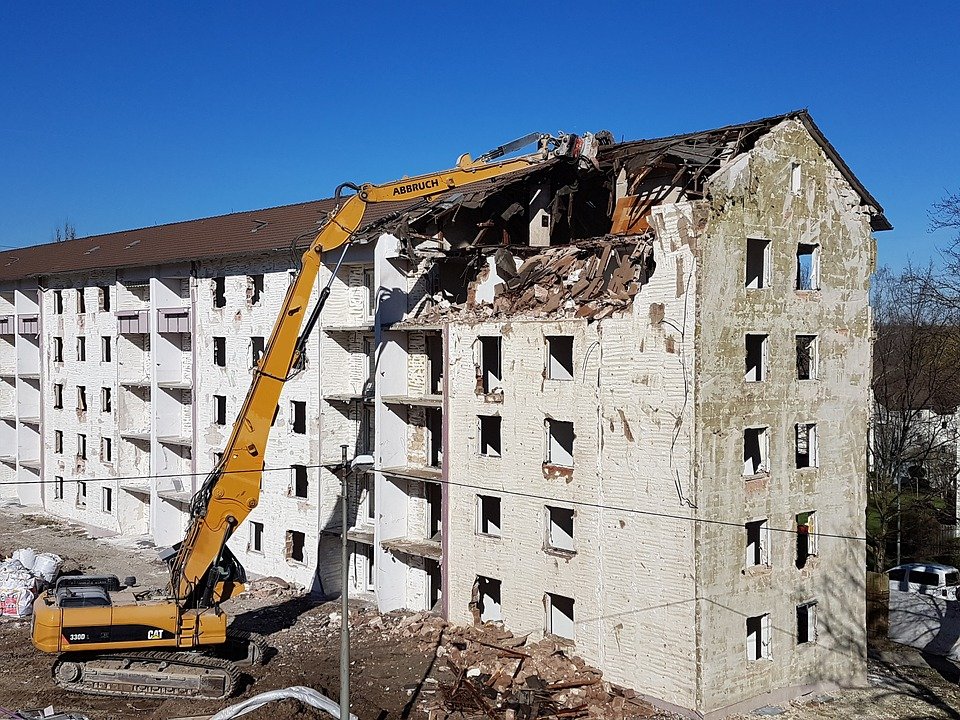 New York City crane accidents keep happening on a regular basis explains a Queens construction accident attorney at the F&A injury law firm in Forest Hills, Queens. Given the hectic pace involving the construction of new skyscrapers and the constant renovation work being done on older homes and office buildings, it's perhaps a wonder that these tragedies don't unfold even more often.
On Tuesday, June 20, 2017, a crane operator dutifully delivered 2,000 pounds of ordered beams, sand, and concrete to the roof of a two-story family home in Astoria, Queens. Apparently unable to handle this heavy load, the roof collapsed. Local news reports indicate that the homeowner had a permit to add a third floor to the house. At present, it remains uncertain whether an engineer's report confirming that a specific roof can support such a load delivered by a crane is required.
Multiple construction workers injured and hospitalized
Shortly after the materials were deposited on the roof, it gave way – breaking through both the second and first floors – and into the basement below. A total of three workers were caught in the terrible mess that could have claimed all their lives. Fortunately, one man managed to escape from the structure on his own while a second one was promptly rescued.
A third worker faced a far greater ordeal of pain and terror. In fact, it took the New York City's EMT workers about two long hours to remove him from underneath about 1,000 pounds of the delivered materials and other debris. One EMT worker, Juan Henriquez, played an especially heroic role in the lengthy rescue. He's the one who crawled down into the hole where the third worker was trapped and gave him the IV drugs he needed to stay alive. Amazingly, this third worker remained conscious throughout the entire ordeal.
Finally, around 5:30 PM, the third injured worker (in critical condition) was transported by ambulance to an area hospital. The two other workers were already hospitalized in serious condition.
Some disagreement remains as to whether a formal engineer's permit was required for this rooftop delivery. A Wall Street Journal article addressing this event, quotes Timothy Hogan, a deputy commissioner of enforcement for New York City's Department of Buildings. He said an engineer's formal permit isn't necessary. However, he said a rooftop delivery should be approved by an engineer – while also noting that delivery to the first floor is often the preferred alternative in many situations.
Deadly New York City area crane accidents are documented regularly
The year 2016 saw at least three major crane accidents.
In November 2016, both a crane operator and a construction worker died while working on a Queens project. In that incident, the crane cable snapped, causing it to drop a 6,500-pound beam down to the ground;
July 2016. About 30 miles north of New York City, while construction site employees were working on the Tappan Zee Bridge, a crane collapsed and fell over one of the older bridges' lanes, killing four people;
February 2016. This Tribeca accident involved a crawler crane that had a 561-foot-long boom. During some serious windy conditions, the boom fell across two city blocks. One man was killed and three others injured.
Perhaps the most recent decade's worst crane accident involved a high-rise project on East 51st back in 2008. Seven people died when that crane collapsed.
If you've been seriously hurt in a New York construction accident, be sure to contact your New York City personal injury attorney right away. We have the experience necessary to fully investigate your case and hold all negligent parties liable. Depending on the specific facts of your case, you may be entitled to recover under both a workers compensation claim and based on a lawsuit we may file on your behalf.