Construction Accident Lawyer Discusses Wind Turbine Accidents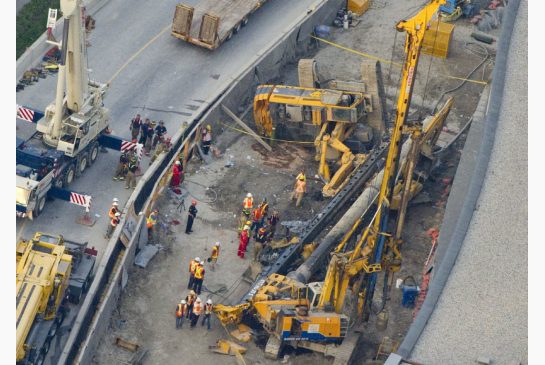 On Tuesday, April 18, a crane accident at a Vermont wind farm killed the operator. This tragic event drew attention to the hazards inherent in wind turbine construction and maintenance.
The growth of wind energy has quickly accelerated in recent years. In 2016, wind turbines generated about 5.5 percent of all electrical power in the United States. Since 2014, the efficiency of wind turbines has increased due to taller towers and longer blades.
However, with the larger wind turbines come construction and maintenance challenges and new dangers for workers. Taller towers allow blades to reach higher into the sky where average wind speeds are greater. However, this means that much more of the work is performed hundreds of feet in the air, sometimes in windy conditions.
Fatality at Deerfield Wind Project 
The accident happened at the Deerfield Wind Project on Putnam Road near Searsburg. A preliminary investigation suggests the 59-year-old crane operator from Windham, Maine, died when the equipment touched high tension power lines. State police say he was pronounced dead at approximately 11 a.m., and that the office of the Chief Medical Examiner will perform an autopsy.
According to the Bennington Banner, the Deerfield Wind Project includes the construction of 15 new wind turbines on national forest land. Oregon's Avangrid Renewables is the developer, and the civil contractor is Reed and Reed, headquartered in Woolwich, Maine. Construction began in September 2016 following a groundbreaking ceremony attended by then Gov. Peter Shumlin. When complete, the 30 MW project will generate enough electricity to power about 14,000 homes
Green Mountain Power, the local utility cut power to the area following the incident. Thirty customers did not have power as of 5 p.m. on Tuesday. Personnel with the Vermont State Police, Wilmington Fire Department, Bennington Fire Department, Bennington Rescue Squad and Deerfield Valley Rescue all responded to the scene of this fatal workplace accident.
Two Accidents in One Week 
Last summer, there were two accidents in the first six days of July at the Ninnescah Wind Farm near Pratt, Kansas.
In the first incident, a 41-year old male worker fell approximately 120 feet from a suspended platform while performing turbine maintenance. Emergency personnel transported him to a Wichita hospital where he was listed in critical condition.
In the second incident, a 26-year-old worker was inside a turbine tower, approximately 100 feet above ground level. A 10-in bolt weighing four pounds fell from above and hit him in the head, rendering him unconscious. Emergency personnel took him to an area hospital before he was airlifted to Wichita.
The Wichita office of the Occupational Safety and Health Administration (OSHA) initiated investigations. Following the back-to-back Kansas accidents, OSHA's area director in Wichita asserted that "Wind energy workers are exposed to many hazards that can result in fatalities and serious injuries such as falls, struck by, electrical shocks and crushing injuries."
When construction and work-related accidents injure or kill workers, workers compensation benefits are typically paid to the injured and to the survivors of those killed. An employee is covered whether negligence contributes to an incident or not.
However, in some cases, it is possible that the negligent conduct of a non-employer, such as another contractor providing services at a site, causes an injury or death. When this happens, it is often  possible to file a personal injury lawsuit that seeks additional compensation for pain, suffering, permanent injuries and other losses.
If you or someone you know is a victim in an accident, we make it possible for you to speak with an attorney at no cost to you. We fight hard to ensure that our clients receive the full compensation they deserve under all applicable laws, including workers compensation and personal injury statutes. To ask your questions, or to schedule a free consultation, please contact us.