Semi Truck Accident Attorney Discusses Massive Pileup on Interstate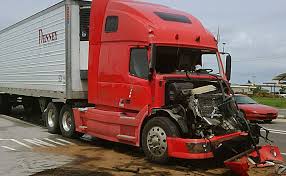 A 50-year-old man from Bethpage, New York, was among the three individuals killed in a 64-vehicle pile-up on westbound Interstate 78 in during snow squalls in eastern Pennsylvania.
Semi Trucks Involved
A spokesman for the Pennsylvania State Police said that 12 commercial vehicles were in the massive wreck that occurred at about 9:30 a.m. on Saturday, February 13, at mile marker 7.5 in Bethel Township. A number of the commercial vehicles were tractor-trailers. One of the tractor-trailers struck a bus carrying the men's basketball team from Penn State-Lehigh Valley, according to The Morning Call.
Dozens Injured
Emergency personnel transported more than 70 people to a total of 11 hospitals in the area. Dozens more received assistance at an American Red Cross warming shelter at a local firehouse. As of Sunday, February 14, at least one survivor remained in critical condition.
Lane Closures
Authorities closed I-78 in both directions from Route 22 to I-81. Eastbound traffic resumed at about 5 a.m. the following morning, while westbound traffic began moving through the area at about 7 a.m.
Even when inclement weather contributes to a multi-vehicle crash, investigators often look for evidence of motorists traveling too fast for conditions. A person that contributes to an accident by driving too fast for conditions is often deemed negligent under the law. Owners and lessees of commercial vehicles are typically liable for the actions of their drivers.
When negligence contributes to an accident, victims and families often seek compensation through the civil courts for various losses, like medical expenses, pain and suffering and possible lost wages. Survivors of those that do not survive may also seek compensation for loss of companionship and burial expenses.
If you or a loved one is a victim in a traffic accident, it is possible to review the details with a semi truck accident attorney. We provide this kind of consultation at no cost to you. To learn more, please contact us.