NYC Pedestrian Accident Lawyers Discuss Knockdown Car Accidents in the Five Boroughs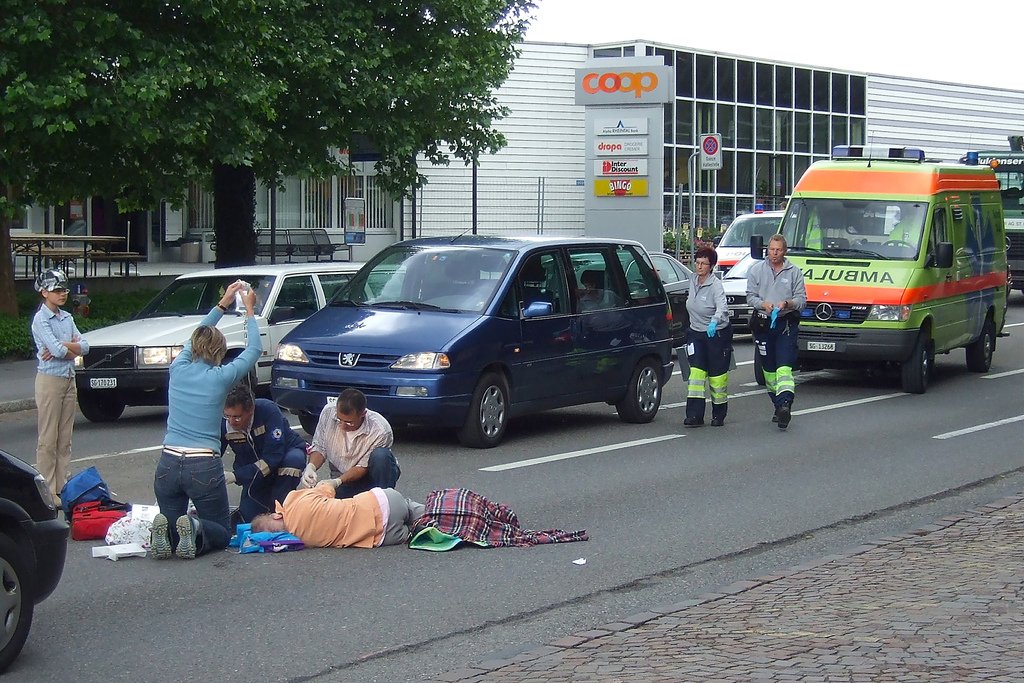 While city officials have worked hard to reduce pedestrian accidents during recent years, they keep occurring regularly in all five New York City boroughs explains Arkady Frekhtman, one of the pedestrian accident lawyers at the F&A injury law firm in Brooklyn.  On March 24, 2017, a one-year-old girl was struck and killed in Queens by a truck driver. The mother and her baby girl were hit while they were in the crosswalk at the intersection of 23rd Avenue and 94th Street.
The police officers who responded to the scene found the little girl suffering from severe head trauma and bodily injuries. She was taken to Elmhurst General Hospital where she was pronounced dead. Reports indicate that the man who was driving the Dodge Ram that hit her remained at the scene after the accident.
Such senseless deaths like that remain far too common. Last November, while an elderly woman in her 70s was trying to park her car, she backed into two pedestrians — causing severe injuries to one of them. The 63-year-old woman she hit suffered a severed leg. These two tragedies are part of a much bigger wave of dangerous accidents that routinely take the lives of New York City pedestrians.
The following statistics help paint a more vivid picture of this problem.
More Facts Known About Pedestrian Tragedies in New York City
Over one-fourth of these people are harmed because a motorist refused to yield the right of way;
Male drivers are at fault for harming most pedestrians. In fact, during many years, as many as 80% of the careless drivers are men;
When drivers are speeding, pedestrians are twice as likely to die of their injuries;
Roughly 79% of pedestrians are hit by drivers in regular passenger cars – as opposed to trucks, taxis, and buses;
Far more pedestrian accidents and fatalities occur in Manhattan than in the other four boroughs;
Pedestrians are much more likely to suffer serious injuries (or death) when stuck at major intersections than at smaller ones;
During many years, pedestrian accidents account for over 50% of New York City's fatalities.
While most pedestrian safety tips are based on common sense, it's still wise to review the most basic ways you can decrease your injury risks while traveling on foot in this city.
Pedestrian Safety Guidelines for NYC and Other Major Metropolitan Areas
Always look both ways before crossing any street. Just because the light indicates it's your turn to move forward – you should always check to be sure that a stray motorcycle or vehicle isn't trying to speed right through the intersection ahead of you;
Never jaywalk. You always lower the chances of a motorist seeing you when you suddenly step out in the middle of a block and head across a street;
Help keep children safe by memorizing where schools are located. Whenever you see a school bus slowing down and children stepping out – wait for all of them to make it safely to the curb before moving forward;
Only carry small bags or packages. Should you drop something, you may instinctively try to pick it up in the street – making yourself vulnerable to a serious accident;
Wear closed-toe shoes. Whenever you wear high heels, flip flops, cowboy boots and other shoes that provide poor traction, you're much more likely to fall and get hit while crossing a street – especially during rainy weather;
Always hold your child's hand while crossing a street. When you fail to do this, the child may run out ahead of you or stop to pick something up in the street – perhaps in the direct pathway of an oncoming truck or other vehicle;
Allow buses and other transit vehicles the proper right of way. Never just assume that since you're all alone, the drivers of these vehicles must stop for you;
Avoid crossing busy intersections at dusk or after dark. If you'll spend a little money on a cab or bus instead of walking during these time periods, you're far more likely to reach your destination safely;
Never try to run across any street once a traffic light has turned yellow. Your life is always worth saving – wait until the next green light — then look both ways before crossing;
Avoid using a cell phone while walking across any street or on the sidewalk. Far too many pedestrians who walk and talk (or text) are being hit by vehicles. Playing with a cell phone while walking is always a recipe for disaster.
If you've been seriously hurt in a pedestrian accident, be sure to contact your New York personal injury attorney right away by calling (212) 222-1111 or dialing # 919 from any NYC cell phone. We have the experience necessary to help you obtain the full compensation you deserve for your injuries and losses.