Tractor Trailer Accident Attorney Discusses Fatal Hit-and-run Near George Washington Bridge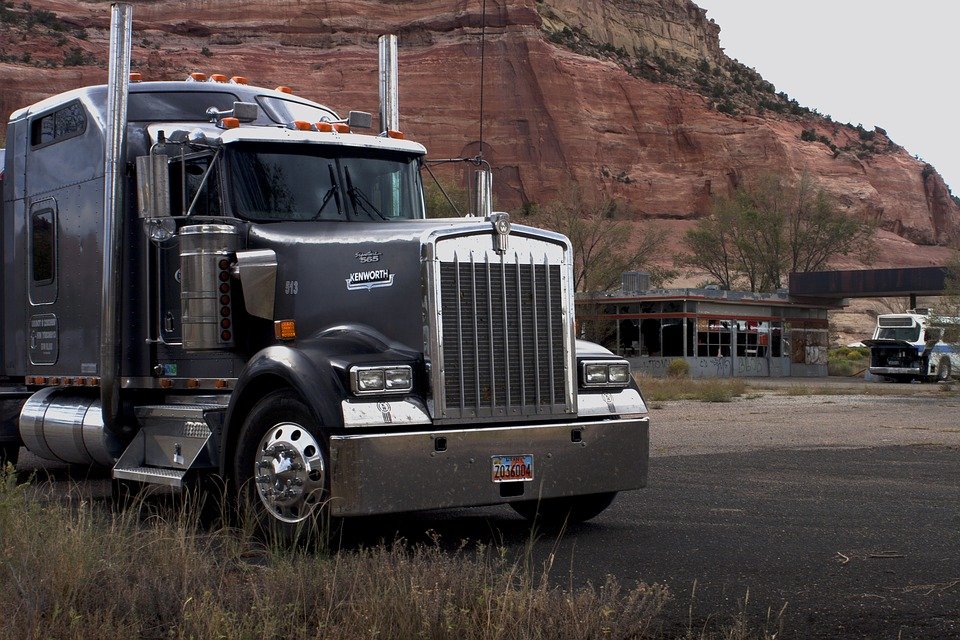 Relative to most passenger vehicles, semi tractor-trailers are huge says New York City tractor trailer accident attorney Arkady Frekhtman of the F&A injury law firm. Big rigs with loaded trailers can weigh as much as 80,000 pounds. So-called turnpike doubles with two 48-ft trailers are particularly imposing, especially when truckers operate them in adverse weather like fog, snow or freezing rain.
When impaired drivers operate commercial trucks weighing 20-25 times more than other vehicles, they often become serious or even lethal weapons.
Fatality at George Washington Bridge
A recent hit-and-run accident involving an 18-wheeler left a passenger vehicle damaged to the point that the rear of the vehicle was barely recognizable. Although the investigation is still in its early stages, police say alcohol may have been a factor in a semi tractor-trailer crash that occurred near the George Washington Bridge on Monday, March 27. Parts of the bridge had to be shut down for hours after the crash.
The wreck happened at approximately 2:30 a.m. A green Volvo semi tractor-trailer was westbound on the Cross Bronx Expressway when it allegedly rammed a 1997 Toyota sedan just before the off ramp for the George Washington Bridge. According to CBS 2 News, police say the trucker subsequently left the scene of the accident.
There were three people in the car when it was rear-ended: the 25-year-old male driver, a 39-year-old female and a 28 year-old female. The motorist did not survive. Emergency personnel transported his passengers to Harlem Hospital, according to the New York Post. Both women were reportedly in critical condition after suffering non-life-threatening injuries.
Hit-and-run Trucker Eventually Apprehended
According to a spokesman for the Port Authority Police, a search for the hit-and-run trucker commenced at approximately 7:30 a.m. along every highway leading from the bridge. This included Interstate 95 South, Route 46 west and Route 4 west. In particular, law enforcement watched for vehicles with front-end damage.
Officers reportedly located a heavily damaged truck and its operator at the first New Jersey Turnpike rest area west of New York City – the Vince Lombardi Service Area in Ridgefield, New Jersey.
Officers noted the presence of the smell of alcohol on the man's breath, and they conducted a breathalyzer test. The test calculated a .06 percent blood alcohol level (BAC), above the .04 percent limit for CDL drivers.
Following the administration of the breathalyzer test, law enforcement officials arrested the 23-year-old male trucker from Durham, North Carolina. He was arrested on suspicion of driving while intoxicated (DWI). Troopers reportedly observed damage to the front end of the truck's cab consistent with the damage sustained by the Toyota.
The New York Post reports that authorities planned to turn him over to the NYPD so Manhattan prosecutors could review the case to determine charges.
CBS 2 News reported that Markhai Transport Truck operated the semi. The company owner stated that the driver was hired in October 2016, and that he had an accident-free record. The driver reportedly had approximately one year of 18-wheeler driving experience.
Liability in Truck Crashes
When it is reasonable to claim that negligent conduct resulted in injury or death, it is often possible to seek compensation in the state's civil courts. Impaired driving is considered evidence of negligence. Trucking firms are often held liable for injuries and/or loss of life when commercial truck drivers cause crashes. It is common for injured victims to seek monetary damages for certain medical expenses, pain, suffering, rehabilitation costs, loss of function, lost wages and other losses. Survivors of those killed often seek compensation for pain, suffering, loss of companionship and burial expenses.
If you or someone you know is a victim in a truck accident, we make it possible for you to speak with a semi tractor-trailer attorney at no cost to you. Our attorneys offer legal insights in a compassionate and caring manner. We always fight hard to get our clients the full compensation they deserve under any and all applicable laws.
To ask your questions, to learn more or to arrange for a complimentary consultation, please contact us.