Why should you reach out to ceiling collapse accident attorneys?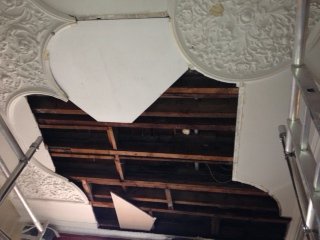 A recent video appearing on new sites and attracting millions of views on YouTube shows the interior of an apartment reportedly located in Queens. The ceiling in the living room area starts to crack open completely and, within the space of seconds, collapses, landing on furniture and sending up a cloud of particles explains one of the New York City ceiling collapse accident attorneys at the F&A injury law firm.
Although thankfully no one got injured in this recent ceiling collapse, the video highlights just how quickly a ceiling can cave in. Ceiling collapses range in severity; sometimes a small section of the ceiling falls, while other times much larger portions of it collapse.
Ceiling collapses can lead to death and serious injuries, including head trauma, spinal injuries, broken bones, and severe soft tissue damage. A collapse can also release a huge volume of dust and particles that contain harmful materials, such as asbestos, which increase the risk of various medical conditions.
Along with medical bills, other expenses you may face after a ceiling collapse include repairs and replacement for damaged property, including furniture and other items such as computers and TVs that parts of the ceiling fell on.
In the aftermath of a ceiling collapse, it's important to investigate the cause of the deteriorated ceiling and whether the collapse could have been reasonably prevented.
What was the underlying cause of the collapse? For example it might have resulted from shoddy construction or from an undetected build-up of water.
Is a landlord, a specific contractor, or the owner of a given property responsible for the collapse?
Were there warning signs that the ceiling might collapse? Was anyone warned, and did they fail to act appropriately?
In the even of a ceiling collapse, don't hesitate to contact reputable ceiling collapse accident attorneys. Your attorneys will go over the details of the case with you, help you handle insurance issues, and fight for you to receive sufficient compensation for the losses you've suffered.