Bronx Pedestrian Accident Lawyers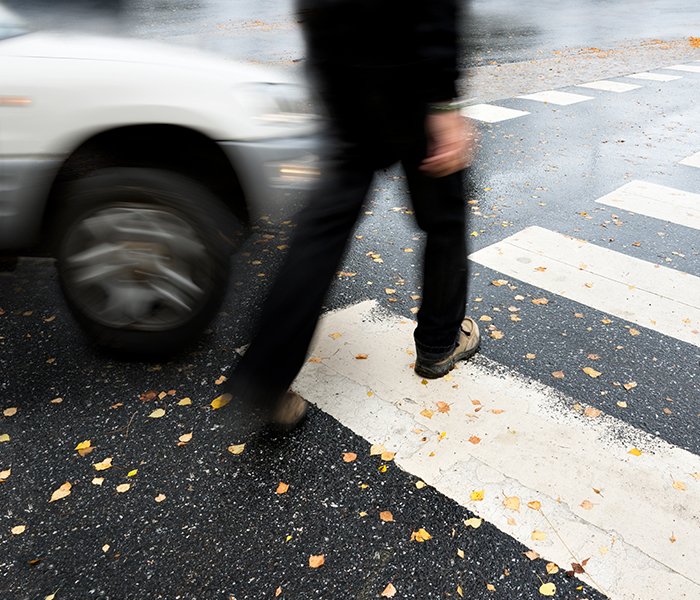 Although NYC's Vision Zero program has begun to reduce annual pedestrian injuries and deaths, the Bronx still sees far too many accidents. Hit-and-run drivers, drunks and others are still paying limited attention to the road ahead as they carelessly speed through intersections and around New York City corners.
As the following news stories and accident recaps clearly indicate, it's always hard for family members and friends to help those who are seriously injured – and grieve for those who senselessly die — due to careless drivers.
After reviewing several recent Bronx  motorcycle accidents below, detailed information is shared regarding the exact types of pedestrian injuries that people often experience while simply trying to cross New York City streets.
Bronx pedestrian accidents keep happening on a regular basis
All these accidents clearly indicate that on any given day, we can each suddenly become a pedestrian accident victim.
Types of injuries and recovery periods common to NYC pedestrian accident victims
To provide a clearer understanding of what pedestrian accident victims often endure, here's a brief overview of what several adults (all New York Times employees) had to cope with after they were hit by vehicles while simply walking down NYC streets.
Jill A. This older woman, an executive Times editor, says she was hit while crossing the street with the light. Immediately afterwards, a policeman told her that if the delivery truck that hit her had rolled over her body just two inches higher up, she would have probably died due to all her major organs being crushed. Jill had to undergo surgery for a broken femur, obtain multiple blood transfusions and receive treatment for a broken pelvis. She also required stitches in her right foot that was crushed. She had been crossing the street in Times Square, heading to the gym before work, when she was hit. Jill says that the food delivery truck that hit her first rolled over her foot – which caused her to be dragged down just before the truck's rear wheel rolled over her left side. She recalls the morphine drip (and her husband) waiting for her at Bellevue emergency room. Jill had to be hospitalized for four weeks before she could finally return home. During her lengthy recovery, she had to slowly learn how to walk again, while also battling both PTSD and depression;
Denise F. This 47-year-old woman was working as a Times news design editor when she was seriously hurt in a New York pedestrian accident. She was walking on West End Avenue, trying to cross at 95th St. (with the light), when a driver turned left onto West End and hit her. Although her injury was simply classified as a "pedestrian knockdown" incident (that caused a concussion), she still needed to take a full month off from her job. Missing work greatly saddened her since she had only used two sick days during the prior 10 years. Denise also suffered a fractured clavicle and a labrum tear — and needed surgery for a rotator cuff tear. Her doctors initially overlooked some of her most serious injuries; they were not detected and treated until after she had been sent home from the hospital;
Mike S. This middle-aged man, a Times news desk editor, was hit in Brooklyn on a Saturday night. He still recalls seeing the car "barreling" toward him. Afterwards, he hobbled across a traffic lane before collapsing onto a median strip. Several witnesses ran to try and help him. (The police indicated that he may have crossed the street outside the crosswalk). Mike was taken to New York Methodist Hospital. He said it was awful having to wait alone in the the ER for 12 hours, unable to reach family and friends by phone. Mike believes he received minimal medical help, even though he was experiencing great pain. He was sent home the next morning on crutches, after being told to go see an orthopedist. He soon discovered that his tibia had been crushed and that his knee was seriously damaged. Although Mike's knee surgery was successful, he says his pain was nearly unbearable for about five weeks. The pins placed around his knee during the surgery caused immense pain. He believes he was given "insufficient" pain medication while coping with tremendous exhaustion and depression. Mike also reports that it was difficult to finally wean himself off all the morphine, oxycodone and other painkillers that wound up proving to be a crucial part of his recovery. It took him six weeks to return to work
What is also rather tragic is that despite all these terrible injuries, none of the careless drivers who inflicted them were ever forced to respond to any charges.
If you've been seriously hurt as a pedestrian in the Bronx or elsewhere in the city, be sure to obtain the medical care you need and contact Frekhtman & Associates, your Bronx pedestrian accident lawyers. We'll fully investigate the facts of your case and fight hard to win the maximum compensation available for all your pain and suffering, lost earnings, medical expenses and other losses.