Traumatic Brain Injuries from Motorbike Accidents: Seeking Timely Medical Treatment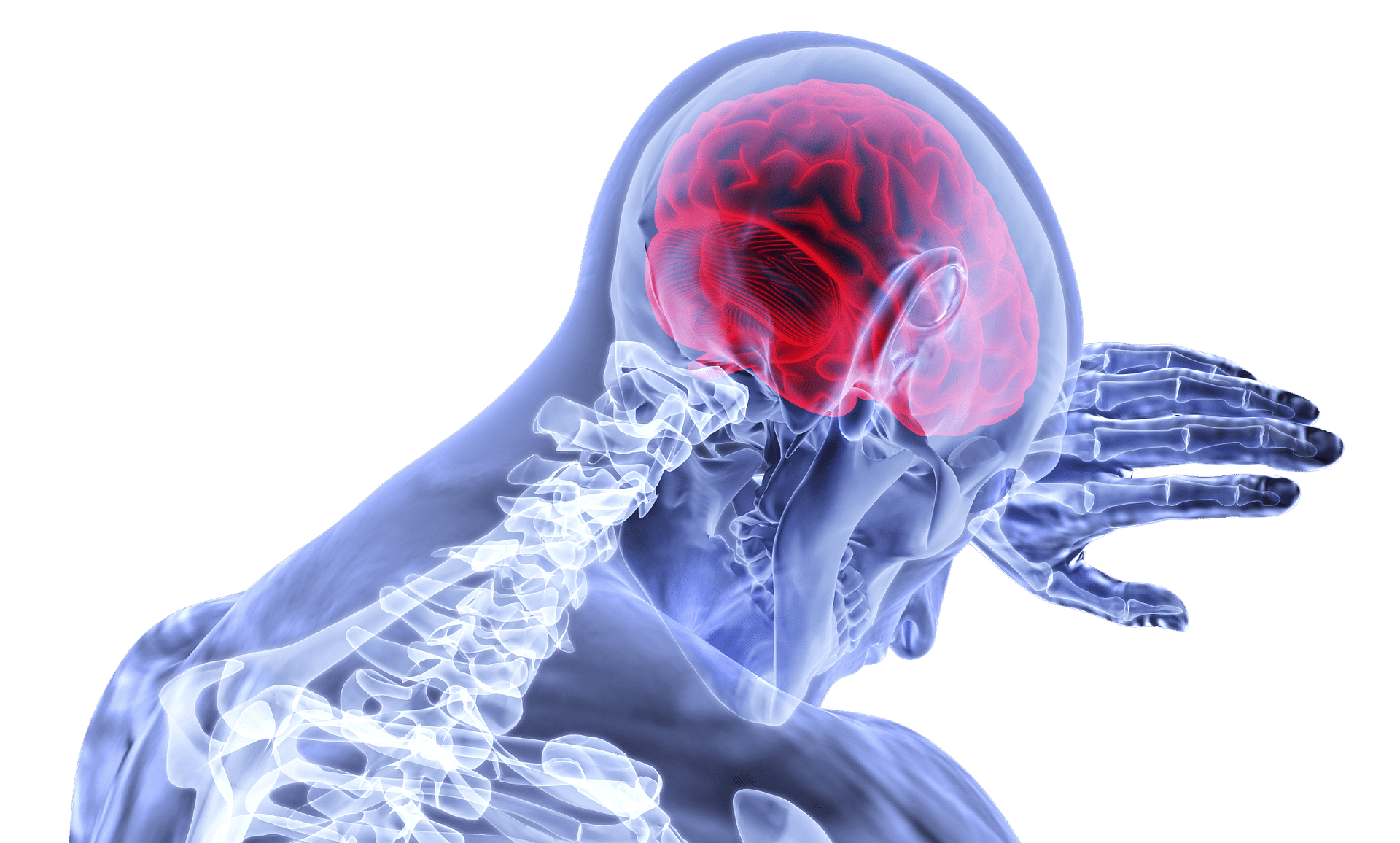 Far too often, people injured in Brooklyn motorbike accidents assume that immediate medical treatment is only required for visible injuries like a fractured arm or leg or severe cuts and lacerations. However, even a brief blow to your head after being hit by a car and falling to the ground can cause a traumatic brain injury (TBI).
Emergency room physicians are trained to look for less obvious signs of concussions and much more damaging head injuries. If you go straight home, you'll miss out on the diagnostic X-rays, MRIs, and other tests that can save your life. Internal organ injuries can also be missed if you're not carefully examined right away. And once you file a lawsuit to recover compensation for all your injuries, your case will be greatly strengthened by having ER medical records that fully document all that you suffered on that day.
Contact our team at (212) 222-1111 for your free case evaluation.
What follows is a closer look at the most common types of brain injuries suffered by Brooklyn motorbike riders. Key symptoms of TBIs are also noted because we all need to learn what to look for after someone survives a head injury accident. Since wearing a sturdy, properly fitted helmet can help Brooklyn riders prevent future brain injuries, National Highway Traffic Safety Administration (NHTSA) guidance is also shared to help everyone purchase the safest helmets available.
Most common types of brain injuries that can develop after Brooklyn motorbike accidents
Seeking immediate medical attention after being hit on your bike in Brooklyn neighborhoods will always help speed up your recovery from each of the following types of head injuries.
Concussions. Stated simply, a concussion is a type of traumatic brain injury that can affect your ability to function. Although "mild" concussions do exist, they should never be ignored since most head injuries can silently worsen within very short time periods. If left untreated, a concussion can cause new difficulties with clear thinking, the ability to concentrate, as well as relying on your memory to perform certain tasks.
Some concussions can also affect your basic balance and coordination skills – or even cause you to lose consciousness. While diagnosing patients, doctors normally rely on your reported symptoms, as well as their own physical exam. They will be careful to test your balance, strength, reflexes, and coordination.
An epidural hematoma. This type of bleed takes place inside the brain and often develops when the patient's middle meningeal artery becomes torn. Stated differently, this kind of injury occurs when bleeding takes place between the skull and dura mater. Riders tend to develop this type of motorcycle brain bleed injury after falling off their bikes and hitting the sides of their heads – the portion often referred to as the temple area. When not quickly diagnosed and treated, it can prove fatal.
The symptoms for this form of bleeding can often be delayed. This is one reason why emergency room care is so crucial – as the patient can be kept under close observation while various tests are being run.
A subdural hematoma. Easily one of the most acute forms of a traumatic brain injury, a hematoma usually involves the breaking or rupture of several blood vessels within the brain. Motorbike riders most likely to suffer this severe type of brain trauma are those who are thrown off their bikes after a car or truck hits them. Sadly, some patients diagnosed with an acute subdural hematoma may have few chances to experience a meaningful level of recovery. These riders likely struck a hard object with their heads after falling off their motorcycles.
Cerebral contusions. These are bleeding or bruised areas scattered around on the brain's surface, usually near the temporal and frontal lobes.
Coup-Contrecoup brain injuries. This unusual type of injury involves a blow suffered to one side of the head that causes harm to the opposite side. In other words, a person's brain often shifts rather forcefully toward the other side after impact.
Each of these brain injuries can become much more serious, especially if not carefully imaged and monitored right after an accident.
Possible signs and symptoms that you just suffered a potentially serious brain injury
Headaches that become much more frequent or even painful
Bruising in or near your eyes
Hearing losses that may be difficult to diagnose at first – sometimes because blood is pooling behind your eardrum following a blow to the head. In other cases, a TBI patient may report some type of usually clear fluid leaking from one or both ears
Loss of consciousness
Difficulty speaking clearly or possibly even stuttering
Nausea or vomiting
Heightened sensitivity to light and sound
New types of problems with moodiness or anxiety
Difficulty waking up from naps or a night of sleep
Dilated pupils
A numbness or weakness in the person's fingers or toes
Unusual memory loss problems
Long-term complications can develop after some forms of neurological or brain damage
Memory loss. While some survivors of TBIs may develop retrograde memory loss (which prevents them from recalling some of their oldest memories), others may develop anterograde memory loss. This latter one can be equally upsetting since it can prevent patients from forming new memories. A small percentage of TBI patients may develop both types of memory loss to different degrees.
New cognitive challenges. Some TBI survivors begin having difficulty thinking clearly and using their best reasoning skills. Eventually, they may require daily living assistance.
Chronic pain. Since the brain handles processing all sensory and motor signals received from the entire body, major new problems can develop after a head injury. For example, when part of the brain that's been damaged misinterprets new signals as pain – when that's incorrect — this can create undue burdens for some patients.
An early onset of dementia. Alzheimer's disease is one of the many different types of dementia. A Brooklyn motorbike ride who suffers a traumatic brain injury, no matter how young, can slowly begin having a harder time handling daily living tasks. These might include shopping for groceries, driving, holding down a job, cooking, and performing daily hygiene tasks. Owning the best helmet possible is only one safety defense.
Over many initial days and weeks, other serious physical complications can also develop.
Protect your brain from future biking harm – by following the NHTSA helmet advice
The National Highway Traffic Safety Administration (NHTSA) provides excellent suggestions for choosing the best or safest helmet for all New York City motorbike riders. Here are some of the key suggestions shared online.
Pay attention to the unique shape of your head. Since all our heads are shaped somewhat differently, helmets are made to accommodate everyone. The most common shape is the intermediate oval design, along with a round oval shape, and a long oval shape. You can usually determine the correct shape of your own head by looking in a mirror or having someone else look down at your head while you're seated.
Watch out for pressure points while wearing the helmet during the first 30 to 45 minutes after purchasing it – but before using it during a ride. If you can feel too many painful pressure points, that means you likely bought a helmet that is too oval shaped for your head. Go ahead and try to exchange it for a new one since these types of problems tend to grow worse over time.
Choose the helmet style that best accommodates the type of riding you often do. Be sure to pay attention to whether it's comfortable and offers positive aerodynamic features, and adequate or good ventilation.
Decide if your type of riding requires a modular motorbike helmet. These are designed to be either open-face or full-face helmets. Many "adventure, dual sport riders" prefer this type of helmet. Make sure it keeps the dirt and dust out of your face and provides proper airflow.
Many Brooklyn motorcycle riders prefer a dual-sport helmet. Some of the newer models offer integrated face shields. The more traditional dual-sport helmets provide an extended chin bar and a visor – that still make it necessary for you to add separate googles. This type of helmet is often preferred by those who enjoy off-road adventures in all kinds of weather. Other common styles include the off-road motorbike helmet, the Hi-Viz motorbike helmet, the half helmets, and the open-face helmets.
Always check each helmet's safety rating. All helmets that meet the U.S Department of Transportation (DOT) standards will have a certified label on them. Descriptions of recalled helmets or those found to be of questionable safety are posted online.
Never keep using or accept any type of potentially unsafe helmet – even for a brief ride
Some common signs of unsafe helmets are listed below.
Never choose a helmet that claims to be lightweight or of a "thin" nature. Most helmets that meet federal standards weigh close to about three pounds.
Risky helmets will almost always come without an inner liner made of stiff foam
Many helmets shaped in the familiar "Germany Army" style – like a skull cap – will never provide you with adequate protection during a serious accident.
Avoid helmets with cheap plastic buckles that can easily snap free of the helmet at the time of a crash.
Consider watching a few online YouTube or helmet manufacturer videos before going to buy a helmet to be sure you'll be wearing it properly. Finally, always request a printed copy of the motorbike helmet store's return merchandise policy so you won't get stuck with any helmet that turns out to be defective.
If you have suffered a traumatic brain injury after an accident caused by someone else's negligence, you need to contact our Brooklyn motorbike accident injury law firm. We will carefully investigate all the facts of your case, review all your medical records, and then fight hard to win the maximum compensation available to you. We want every client to fully recover for all lost wages, pain and suffering, medical expenses, and other losses.
Contact our team at (212) 222-1111 for your free case evaluation.