There are no locations to show.
Need Help Finding The Best New York Construction Accident Lawyer?
Every day construction workers go to work in the morning wanting to earn their salary in exchange for an honest day's work. Unfortunately, many general contractors and construction site owners fail to abide by safety rules endangering workers. A new york construction accident lawyer familiar with the New York Labor Law statutes as well as workers' comp can truly help the injured construction worker.
Construction work is dangerous and work sites throughout New York City can be hazardous. For this reason, NY law protects workers, especially from elevation or gravity-related accidents. The trial lawyers at the F&A Injury Law Firm have been representing NYC construction workers for more than twenty years. Our firm focuses exclusively on personal injury law only representing injured people. Since 1999, our lawyers have been passionate about helping serious injury victims and families. With offices in Brooklyn , Queens , the Bronx , and Manhattan we help injured workers throughout the New York City area.
What Should I Do If I Have Been In A Construction Accident?
Seek Medical Attention
Don't hesitate to call 911 or allow a coworker to make the call for you. Have a doctor assess the extent of your injuries which can be important evidence for when you file a claim.
Document Everything, Take Photo and Notes
Take a video or pictures of the accident location. Documentation can be critically important if there is any dispute over responsibility for the accident.
Collect the contact info of witnesses.
Witness testimony can be used as evidence and help your chances of being fully compensated for damages.
Speak with a New York Construction Accident Lawyer
If you have been hurt on a construction site, contact our firm for a free consultation We will explain your legal rights and supervise your hospital stay to make sure all of your injuries are attended to.
Report Your Accident To Your Employer
You should report the accident to your employer, so they can have it on record (and also as a first step in filing a workers' compensation claim).
Can I Sue My Employer After I Get Hurt on a New York Construction Site?
Usually, an injured worker can sue any third party but not their direct employer if their employer provides workers' compensation insurance coverage. This allows an injured worker to file a workers' compensation claim and receive workers' compensation benefits such as lost wage checks and payments for medical expenses. The worker's comp is handled by an administrative system. The personal injury claim can still be filed against anyone other than your employer which often includes the construction site owner, general contractor, and subcontractors who were at fault for your injury. An NYC construction accident attorney will file a personal injury lawsuit alleging violations of the Labor Law including sections 240 and 241(6), and common law claims under section 200.
The trial lawyers at the F&A Injury Law Firm have been representing NYC construction workers for more than twenty years. Our firm focuses exclusively on personal injury law only representing injured people. Since 1999, our lawyers have been passionate about helping serious injury victims and families. With offices in Brooklyn, Queens, the Bronx, and Manhattan we help injured workers throughout the New York City area.
How Can A Construction Accident Lawyer Help Me?
A New York City construction accident lawyer can help workers who follow all proper safety precautions but are nevertheless exposed to avoidable dangers at worksites.
Important ways a construction accident attorney can help include proving liability by showing the court statutes, industrial codes, and case law that prove who was at fault.
An experienced construction accident trial lawyer will also build a damages case by coordinating their client's medical care with top medical specialists including orthopedic, and neurological surgeons. A personal injury lawyer specializing in construction accidents will also help streamline workers' compensation benefits to protect your legal rights. If necessary, the lawyer will work with life care planners, economists, vocational rehabilitation specialists, and other experts. Full compensation includes:
pain and suffering
loss of enjoyment of life
lost wages including loss of future earning capacity, the value of household services, fringe benefits, overtime, and union benefits
other economic damages such as past and future medical expenses, hospital bills, rehabilitation costs such as physical therapy, prescriptions, surgery, and other needed care
Very often a serious construction accident lawsuit commands six and seven-figure damages compensation. An experienced NYC construction accident lawyer will recognize that workplace dangers lead to many types of severe injury. Preparation and coordination of medical care with top specialists is vital to fully protect accident victims.
How Long Do I Have to File a Claim For A Construction Accident in New York?
In New York, if the lawsuit is against a private defendant, an injured worker has three years under the NY statute of limitations. However, if the construction site owner is a municipal entity such as The City of New York or one of its agencies the statute of limitations is only one year and ninety days. Further, a notice of claim must be filed within ninety (90) days of the incident.
Under the worker's compensation rules, an injured employee should notify their employer of a workplace accident within thirty (30) days of the incident.
Why should I contact a construction accident lawyer?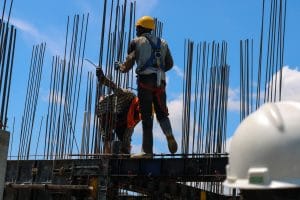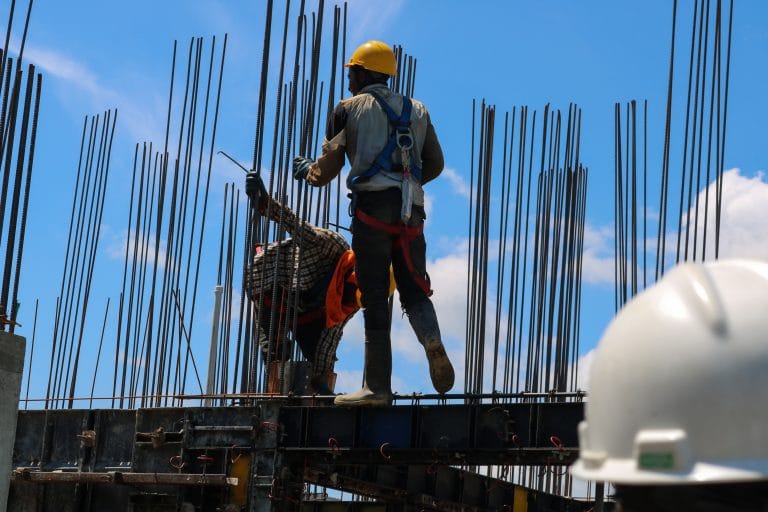 A worker is in a dire and difficult position after a construction site accident. The individual needs time to recover, to get medical care, and recuperate from the injuries. But the realities of life prevent that as construction workers must keep money coming in to maintain their household. Additional stresses include medical bills, insurance claims, worker's compensation, and recovery of lost wages.
This is where an experienced construction accident attorney can be a welcome relief. Construction site accidents result in serious injuries or death. Some common injuries include spinal cord injury, spinal fusion surgery, traumatic brain injury, burns, fractures, broken bones, crush injuries, open reduction internal fixation surgery, and others.
Your law firm will take every step to protect your rights to a full compensation claim. These include building the strongest case on both liability and damages in your injury lawsuit, coordinating your medical care, ensuring all your bills get paid timely, and working with you so you can reclaim your life.
Who Is Responsible For My Construction Accident?
The question of who, if anyone, is responsible for a construction accident is known as legal liability. To find out who is accountable, an experienced construction site injury trial lawyer must look to the facts of your claim and how these facts apply to existing statutes and case law. New York has statutes that protect construction worker safety codified in the NY Labor Law sections 240, 241(6), and 200.
The law holds owners, contractors, and their agents working on construction sites absolutely liable. Very often lawsuits are filed against the property owner and the general contractor on the job site but each case should be examined and investigated to determine the proper defendants.
We Handle All NYC Construction Accident Injury Cases
Our construction accident attorneys have handled a wide variety of construction injury matters and we have filed personal injury lawsuits for many different fact patterns, construction trades, and injuries.
Construction worksite accidents result in serious injuries, permanent disability, and even wrongful death. Very often the property owners and general contractors fail to uphold safety protocols. We offer a free consultation to determine if we can help. Some of the accident types we have filed injury claims for have included
Electrical accidents; chemical burns; unsafe construction industry practices; unsafe construction equipment, construction company practices, or construction machinery
Scaffolding accidents include collapsed scaffolds falls from scaffolds, improperly erected scaffolds, or scaffolds lacking proper safety equipment such as side railings or guard rails
Ladder Accident including falls from a ladder, placement of a ladder on an uneven surface
passageway trips and falls due to construction debris, garbage, construction materials, or poor housekeeping practices
Slip and falls.  Construction sites often have extra materials, tools, and debris lying around over which workers could trip.  Moreover, there are often slippery surfaces that can cause slip and falls.
Building collapses often result from fire and poor engineering. Other factors that come into play include flawed building materials, geological location, poor engineering, and lack of proper inspection.
Machinery accidents.  Construction workers regularly operate large and/or dangerous machinery, such as jackhammers, bulldozers, or even smaller power tools like nail guns and drills, all of which may cause serious injury.
Getting hit by a vehicle.  This is a common accident on highway construction sites when speeding or distracted drivers hit workers with their vehicles.
Worker's Compensation claims where we help people obtain compensation benefits; representing workers in third party lawsuits where they believed they were only entitled to worker's comp and did not know they could also have valid third party accident claims
Overexertion.  Construction crews often work long hours in the elements, including extreme heat and humidity.  This can cause injury from dehydration, fainting, or even strokes.
There are many types of construction company contractors, construction trades, and types of potential accidents at worksites:
demolition of commercial construction buildings, partial demolition
construction machinery; lack of site safety; lack of safety protocols; product liability
trench accidents; cave-ins
What is the New York Scaffolding Law?
The Scaffolding Law is section 240 of the NY Labor Law which protects construction workers by holding construction site property owners and general contractors absolutely liable if proper safety protection or equipment is not provided. Section 240 usually applies to elevation or gravity-related injuries. It does not only apply to a scaffolding accident but rather protects a construction accident victim from a workplace accident involving the force of gravity.
The intent of this statute is to provide safe working conditions for construction laborers in New York State. The most common include falls from a ladder, scaffold, or other height at a construction site or falling objects that injure workers. The scaffolding law is meant to eliminate safety hazards and recurring safety problems at worksites to provide safety for construction industry workers.
Getting Fair Compensation for Construction Accident Injuries
The types of monetary damages recoverable after a construction site accident can be one or more of the following. The most common types of damage are economic as well as noneconomic or human damages which are conscious pain and suffering:
Past and Future Loss of wages;
Past and Future Medical expenses such as therapy, prescriptions, surgery, hospital bills, and others
Pain and Suffering
Loss of Enjoyment of Life
Emotional Distress or anguish
Punitive Damages or Exemplary damages if the evidence justifies it
and others depending on the facts of your specific case.
The investigation process begins when a client retains the F&A construction accident law firm and does not stop until a favorable settlement or trial verdict is reached. An experienced lawyer will keep looking until an ironclad case is built.
Construction Accident Injury Case Investigation includes:
internet searches and Freedom of Information Law (FOIL) searches for permits, insurance, violations, and property information from sources such as the NYC Department of Buildings, Occupational Safety and Health Administration (OSHA), ACRIS property information in the NYC area. This information helps identify the common causes of accidents.
site visits with measurements and photographs/ video
use of experts include safety engineers and construction safety, experts
Worker's Compensation file from the worker's compensation board (WCB)
Police Incident Report
Obtaining all medical records from all providers (ambulance call report, hospital records, and treating doctor or medical office records)
Employment records and union records
Income Tax Returns
Witness Statements. It is vital to obtain eyewitness statements to prove defendants were liable. Stories can change or co-workers can be intimated and not want to testify against their boss. For this reason, early witness interviews are vital with affidavits, video recordings, non-party depositions to preserve important testimony. In addition to eyewitnesses, after a serious injury, it is important to interview a circle of friends witnesses including neighbors, coworkers, friends, family, and others who can explain the injured victim's human story and how this incident changed their life. This is very vital especially if independent community witnesses can be used to paint a picture of the injured person's life before vs. after the injury.
Photographs of the Scene and Accident Location
All companies and contractors working at the site, all contracts for work, toolbox talks, safety meetings, safety supervisors on-site, all insurance policies, all progress notes for the construction job with progress photos, and other similar documents usually exchanged in discovery
How do Lawyers Handle Depositions or Examination Before Trial (EBT) in Construction Accident Lawsuits?
One of the most important aspects of a plaintiff's deposition in any personal injury case is preparation. An injured worker has probably never had to testify under oath and answer questions from an experienced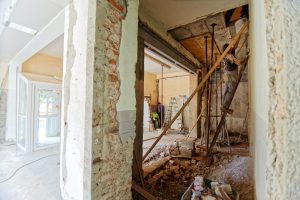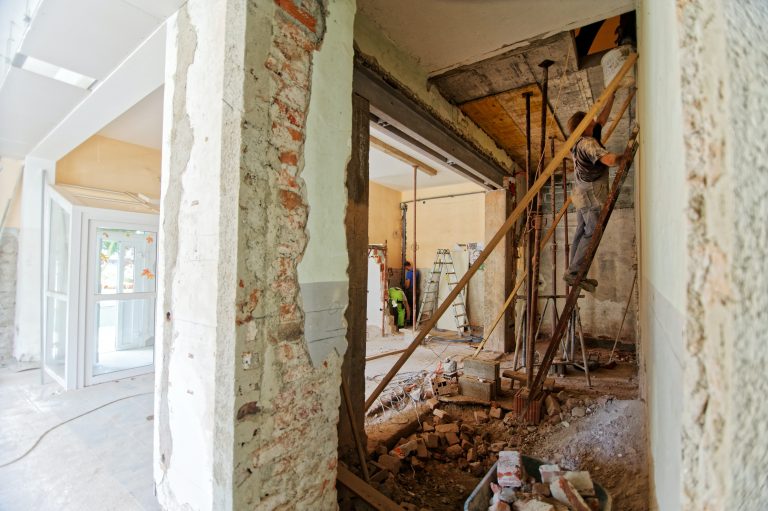 defense lawyer.
It is vital to spend a lot of time preparing our clients for deposition. In preparation, we go through the client's story as to both the facts of what happened to touch on issues of accountability for the accident. Likewise, the description of the damage must be thoroughly and extensively prepared.
With respect to NY construction accident laws and statutes, there are certain pitfalls that an experienced construction accident lawyer can help clients steer clear of. Very often insurance defense counsel representing owners or general contractor insureds in construction accident lawsuits will bring up defenses such as recalcitrant worker or sole proximate cause.
It is vital for your lawyer to explain these concepts, anticipate them, and flush them out to ensure your case is fully protected from these and other defenses which can result in a complete dismissal. Next, your lawyer will take depositions of the defendants in order to prove safety rule violations and hold them accountable.
What will your attorney try to find out during a Deposition of the Defendants in a Construction Accident Lawsuit?
Our attorneys review all of the available evidence and demand important information in document discovery. After, we depose parties with the most knowledge of the issues in the case. When doing depositions, it is crucial to understand the scaffolding law as well as the duties the general contractor and landlord owe including providing adequate protection to the injured construction worker. Liability depositions should help identify the negligent party. The overall litigation seeks to protect the injured party and hold the responsible party accountable.
What factors determine how much compensation I will receive for my construction accident lawsuit?
There are certain factors that help determine the value of construction accident lawsuits. These include
liability or who is at fault
for damages or medical injuries; are the injuries permanent?
the venue where the lawsuit is filed – New York County (Manhattan), Kings County (Brooklyn), Queens County, Bronx County, or other areas in New York State
Whether the case is settled early or prepared properly for trial
Dedicated To Vigorously Representing The Seriously Injured
F&A law firm is a New York City construction accident trial law firm dedicated to vigorously representing the seriously injured. If you have been hurt on a construction job site, contact our firm for a free consultation so you can fully understand your rights.
Very often a construction worker is entitled to worker's compensation as well as a third-party lawsuit against a general contractor and or owner of the property under construction.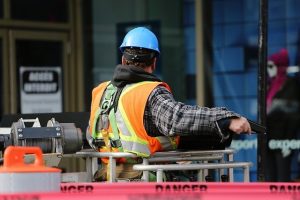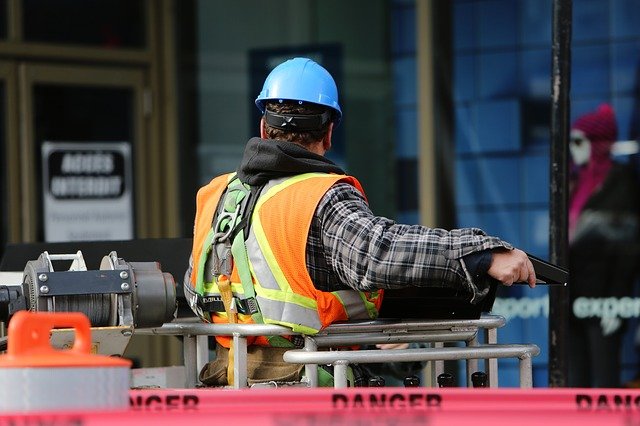 A construction accident can result in financial hardships and be devastating to the injured worker and his or her family. Medical bills lost wages, pain & suffering, and the uncertainty of future medical expenses and the future prognosis are extremely difficult obstacles to deal with. An experienced construction site accident trial attorney can help sort through complex issues that will prove liability against the negligent parties. With two offices in Kings County in Bedford Stuyvesant and Bensonhurst, a Brooklyn construction accident lawyer will fully prepare every case for trial in an effort to obtain maximum financial compensation. We have obtained many settlements and trial verdicts on behalf of injured workers in Brooklyn, Staten Island, Manhattan, Queens, the Bronx, and surrounding areas.
Further, F&A trial lawyers will build the strongest damages case for presentation to a jury including claims for lost wages, expert economic projections. and the use of top medical specialists.
The representation of individuals who were seriously or catastrophically injured as a result of negligence is one of the most rewarding fields of law that we have the privilege to practice. Our attorneys and support staff love what we do. We work hard and dedicate ourselves to achieving the best possible legal representation with top compensation for our clients.
Contact F&A for a confidential consultation about your construction injury matter at (212) 222-1111. Our firm has convenient locations in the New York Metro Area: