Most Recent Trial Court Verdicts for Spinal Discectomy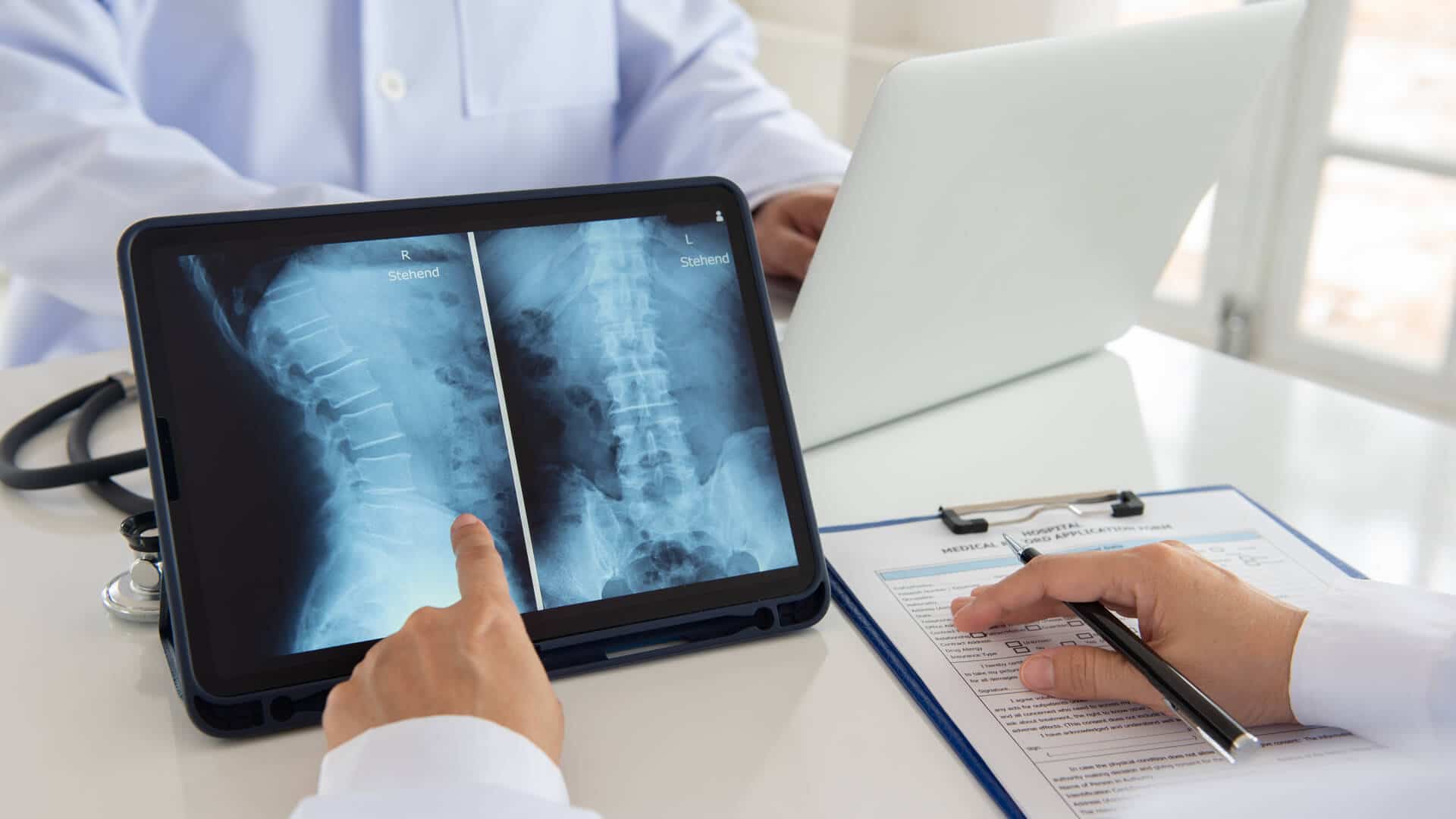 Most Recent Trial Court Discectomy Verdicts In New York City
Recent verdicts involving the spinal discectomy surgical procedure confirm that many factors determine the ultimate outcome of a personal injury trial. The court venue, the type of case, liability, the attorneys, experts, the severity of the injury, and other elements all play a role.
#1
RESULT: $875,000
Fall on Waxed Floor.
Bronx
INJURIES: Avila was taken by ambulance to the emergency room, from the scene of the accident. She claimed cervical disc herniations at C4-5, C5-6, and C6-7, as well as a lumbar disc herniation at L5-S1. She underwent physical therapy to treat the injuries for a few years and also received pain medication and epidural injections. Avila underwent a cervical discectomy.. Avila also claimed internal derangement in both knees, which she treated conservatively.
#2
RESULT: Mediated Settlement
Award Total: $2,750,000
Car Accident. Bronx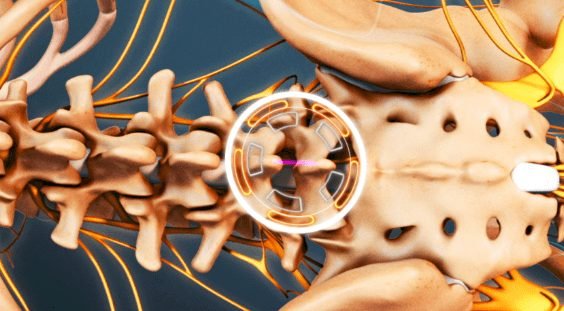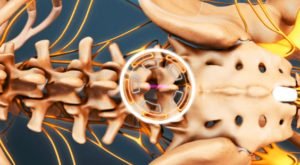 Two Discectomy surgeries performed.
#3
RESULT: $1,065,000
QUEENS
COUNTY: Queens
INJURIES: Meawad refused medical attention at the scene, but presented to a general practitioner the following day with complaints of pain in her neck, lower back, and right shoulder. She claimed that she sustained disc bulges at C4-5, C5-6, and C6-7, as well as a herniated disc at L5-S1 and an impingement of the right shoulder.
Discectomy and fusion surgery
#4
SUFFOLK
SUMMARY:
RESULT: Verdict-Defendant
Award Total: $0
The jury rendered a defense verdict. It found that there was no violation of Labor Law § 240(1).
Discectomy surgery performed
#5
DATE OF VERDICT/SETTLEMENT: October 20, 2009
TOPIC: MOTOR VEHICLE – PEDESTRIAN – MOTOR VEHICLE – INTERSECTION – MOTOR VEHICLE – SINGLE VEHICLE
Impact With Turning Van Caused Injuries, Pedestrian Alleged
SUMMARY:
RESULT: Settlement
Award Total: $1,275,000
The parties agreed to settle prior to trial for $1,275,000.
Discectomy performed
Kings Venue
#6
RESULT: Settlement
Award Total: $1,850,000
The jury found that there was a violation of the Industrial Code, per Labor Law § 241(6) and Labor Law § 200. As a result, it found that the Port Authority was 75-percent liable for the accident and that the plaintiff was 25-percent liable.
The parties agreed to settle for $1.85 million just after summations on the damages portion of the trial. However, according to defense counsel, the plaintiff will have to repay two-thirds of his $490,000 workers' compensation lien.
Richmond/ Staten Island
#7
RESULT: Verdict-Defendant
Award Total: $0
The jury rendered a defense verdict. It found that Bare did not sustain a permanent consequential limitation of use of a body organ or member, or a significant limitation of use of a body function or system as a result of the June 2006 accident. It also found that the plaintiff did not sustain a medically determined, nonpermanent injury or impairment that prevented his performance of substantially all of the material acts that would have constituted the usual and customary daily activities of at least 90 of the 180 days that followed the accident.
Thus, Bare recovered the high/low agreement's $40,000 minimum amount.
Lumbar Discectomy
Rockland County
#8
RESULT: Settlement
Award Total: $725,000
The parties agreed to settle just prior to jury selection for $725,000.
STATE: New York
COUNTY: Richmond
INJURIES: Fowle claimed that the accident caused her to sustain herniated discs at C4-5, C5-6, and C6-7 with moderately severe spinal cord compression. She also alleged that she suffered from cervical radiculopathy, and aggravation, and exacerbation of a preexisting degenerative condition of the cervical spine. Fowle was treated at an emergency room following the accident and subsequently began a conservative course of treatment with physical therapy and chiropractic care. She ultimately underwent neurosurgery at Staten Island University Hospital on Aug. 30, 2005, after she complained of persistent and worsening neck problems. The surgery consisted of C5 and C6 carpectomies, discectomies at C4-5 and C6-7, microscopic decompression of the spinal cord, arthrodesis at C4-5 and C6-7, and an interbody cage fusion at C4-5, C5-6, and C6-7 with grafting and plating.
#9
SUMMARY:
RESULT: Verdict-Plaintiff
The jury found that Acosta sustained a serious injury as a result of the accident. It awarded him $175,000.
STATE: New York
COUNTY: Kings
INJURIES: Acosta claimed that he sustained an L5-S1 disc herniation with radiculopathy. He was taken by ambulance from the accident scene and presented to the emergency room at Elmhurst Hospital Center in Queens, where he complained of back pain. Five days later, Acosta was treated by a physiatrist, who referred him for an MRI and an EMG at Eagle Medical in Elmhurst. He also received physical therapy at the facility. He then did not receive further treatment for his lumbar injury until February 2007, when he presented to an orthopedic surgeon at Seaport Orthopaedic Associates in Manhattan as a result of complaints of back pain, as well as pain, weakness, and paresthesia to both legs. The physician then referred Acosta to the NYU Hospital for Joint Diseases in Manhattan for another MRI and EMG of Acosta's lumbar spine.
#10
RESULT: Settlement
The parties agreed to settle before opening arguments for $775,000.
STATE: New York
COUNTY: Richmond
INJURIES: Poppe claimed that he sustained multiple thoracic disc herniations at T3-4, T4-5, and T5-6. He underwent a course of physical therapy, but when it didn't relieve his symptoms, Poppe ultimately underwent a 10.5-hour spinal discectomy. During the surgery, three herniated discs were excised and titanium rods, plates, and screws were inserted into his back. In addition, a bone graft from a cadaver was placed into his back during the procedure.
---
WE CAN HELP AFTER YOUR LIFE HAS CHANGED
If you are looking for a spinal discectomy lawyer in New York City, we encourage you to contact us here at Frekhtman & Associates. As personal injury attorneys, we stay informed about all types of cases that take place in and around NYC so that we can better fight for our clients.
We have numerous attorney offices throughout the five boroughs, including one in Queens, Bronx, and two in Brooklyn and Manhattan to better serve you.  We understand that mobility may be an issue after an accident so give us a call and we can even try to meet with you at an area that is more convenient for you.
The consultation is free, and you pay us nothing unless we win your case. Give us a call now to see how we can help.