Why Personal Protective Equipment Often Fails to Fully Protect Workers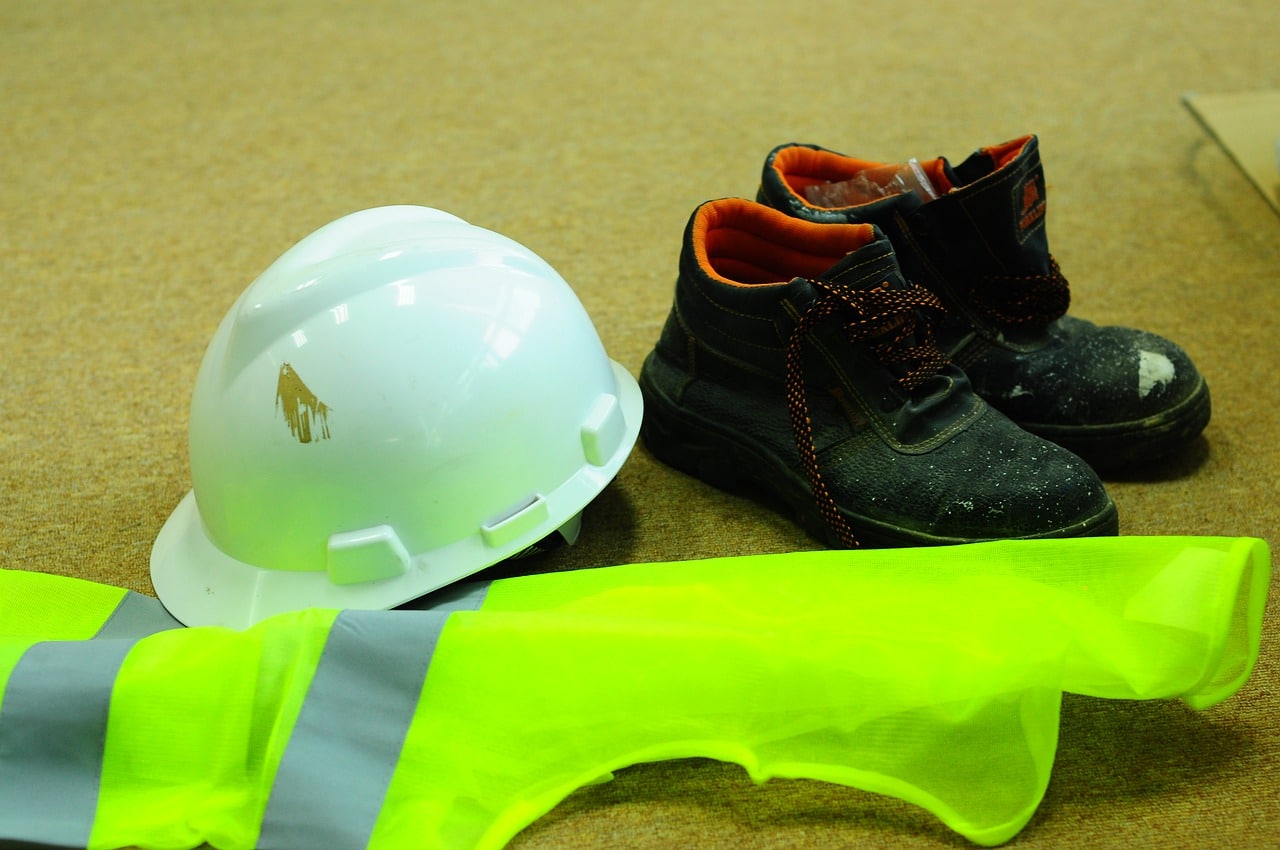 Construction site supervisors have a legal duty to their workers to carefully choose the most effective personal protective equipment PPE for every project. Maintaining a safe working environment not only helps to complete projects on time – it prevents workers from suffering serious injuries or deaths.
What is personal protective equipment?
Personal protective equipment, commonly referred to as "PPE", is equipment worn to minimize exposure to hazards that cause serious workplace injuries and illnesses. These injuries and illnesses may result from contact with chemical, radiological, physical, electrical, mechanical, or other workplace hazards. Personal protective equipment may include items such as gloves, safety glasses and shoes, earplugs or muffs, hard hats, respirators, or coveralls, vests and full body suits.
What can be done to ensure proper use of personal protective equipment?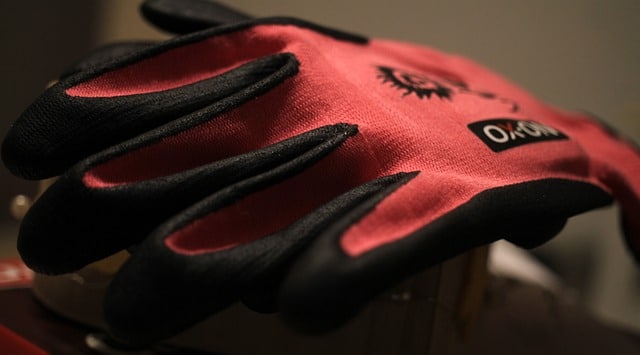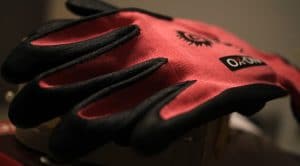 All personal protective equipment should be safely designed and constructed, and should be maintained in a clean and reliable fashion. It should fit comfortably, encouraging worker use. If the personal protective equipment does not fit properly, it can make the difference between being safely covered or dangerously exposed. When engineering, work practice, and administrative controls are not feasible or do not provide sufficient protection, employers must provide personal protective equipment to their workers and ensure its proper use. Employers are also required to train each worker required to use personal protective equipment to know:
When it is necessary
What kind is necessary
How to properly put it on, adjust, wear and take it off
The limitations of the equipment
Proper care, maintenance, useful life, and disposal of the equipment
If PPE is to be used, a PPE program should be implemented. This program should address the hazards present; the selection, maintenance, and use of PPE; the training of employees; and monitoring of the program to ensure its ongoing effectiveness.
While OSHA (Occupational Safety and Health Administration) does not officially demand that specific types of PPE be used on various projects, a supervisor is required to fully evaluate the risks tied to each task before choosing any necessary PPE. What follows is a closer look at the types of workplace hazards that can compromise worker safety, the most common types of PPE required, and a brief review of how employers sometimes fail to meet their duties to provide adequate PPE.
If you have been seriously injured because your employer failed to provide you with proper PPE – or if the PPE proved to be defective — you can normally file a worker's compensation claim (and possibly file a third-party lawsuit against the maker of the defective equipment).

Types of workplace hazards that can make the proper use of PPE critical
The need to work with electricity
Usage of complicated machinery
Radiological hazards
Work with materials that can cause serious respiratory problems
The possibility of falling off scaffolding and tall structures
The danger of being hit by falling objects
Different types of PPE that are often required to protect workers from injuries
Eye protection. Properly fitting safety goggles or other eyewear can play a crucial role in preventing roughly 90% of all eye injuries suffered in the workplace. Training sessions are important since many workers say they could not wear provided eyewear since it tended to fog up quickly or fit poorly. Employers must be willing to provide workers with the opportunity to choose eyewear that fits correctly.
Basic gear to protect a worker's head. Proper construction site hard hats or helmets are useful in protecting workers from suffering traumatic brain injuries due to falls (or being harmed by falling objects). When correctly used, construction site harnesses, nets, and other similar devices can play a key role in protecting workers from serious fall and spinal cord injuries.
Proper earmuffs, earplugs, and headphones to protect hearing. The CDC (Centers for Disease Control and Prevention) has stated that over 22 million American workers are regularly exposed to hazardous noise in the workplace. This can lead to instructions being carried out improperly — as well as an inability to hear a warning just before an accident may be about to occur.
General body protection. Excellent PPE in the form of vests, coveralls, and full body suits, can protect workers against serious skin and burn injuries, chemical spills, and other dangers.
Safety gear for a worker's feet. Whether workers are handling electricity or using various welding tools, proper foot gear (like rubber boots) can prevent serious burns or electrocutions and help provide enough stability to avoid falls.
Appropriate hand protection. Although many workers do not like to wear gloves, they often prove critical in preventing electrical shocks, burns and other harm. Workers are often provided with gloves made of neoprene, vinyl, leather, or cotton-knitted materials. Given how often that workers incur serious cuts and lacerations on construction projects, more emphasis must be given to providing proper work gloves.
Respiratory gear. Whether people are working in poorly ventilated areas or with hazardous chemicals, they must be provided with clean, properly fitting respiratory gear.
Reasons why PPE use often proves insufficient to protect workers from harm
The employer has not adequately accessed the environmental threats posed to worker health. Nearly every part of a worker's body can be negatively impacted by dangerous workplace conditions. All employers uncertain how to evaluate their workplace to determine which types of PPE (personal protection equipment) are necessary should contact OSHA for professional guidance.
Employer failure to provide different sizes of PPE so that workers can obtain a proper fit. The main reason employees sometimes fail to wear employer-provided work gear is becomes it fits poorly. Care must also be taken to select the proper type of PPE such as worker boots. Those required by electricians must not contain any metals that might help conduct or create electrocution hazards.
Improper handling and sanitizing of worker PPE. All worker safety or personal protection equipment must be carefully maintained and daily sanitized. Employers should also make sure that their PPE was properly manufactured. Efforts should be made to only order PPE from well-known or highly ranked companies.
Workers have not been provided with adequate training on how to use all provided PPE. Many employees complain about poorly fitting eyewear, helmets, and respirators. Training must always clearly describe the limitations of any PPE that is assigned to workers. This is important since it can prevent workers from assuming that they are protected against certain elements in their environment when that is not actually true. Also, workers must be trained how to daily inspect any PPE that is given to them – so they can look for new defects. Employers must always dispose of any PPE that has holes in it or is clearly so worn out that it can no longer provide full protection against environmental hazards.
Regular employer assessments of PPE usage were not conducted. At least one manager or supervisor should regularly circulate among workers to be sure all assigned PPE is being used and is working properly.
Proper daily storage of PPE is also important to worker health and safety. Employers must also be sure they are carefully storing all PPE at the end of each day, after it has all been properly sanitized. Keeping certain types of PPE in excessively warm or cold storage areas can cause some parts to wear out prematurely.
Should employers believe that it is not their duty to provide certain types of PPE for sanitary or other reasons, they should seriously consider reimbursing workers for all PPE purchased with their own funds (in keeping with equipment purchases recommended by the employer).
Workers whose injuries are at least partly due to defective PPE, may be entitled to file a third-party lawsuit against the manufacturer or designer of their PPE – if evidence indicates that it played a direct role in causing any of the serious physical harm incurred by a worker.
If you have suffered a serious construction site accident injury after an event caused by someone else's negligence, you need to contact our New York City construction site accident injury law firm. We will
carefully investigate all the facts of your case, review all your medical records, and then fight hard to win the maximum compensation available to you. We want every client to fully recover for all lost wages, pain and suffering, medical expenses, and other losses.