MTA Bus Accidents Injuries Rise as Ridership Increases in New York City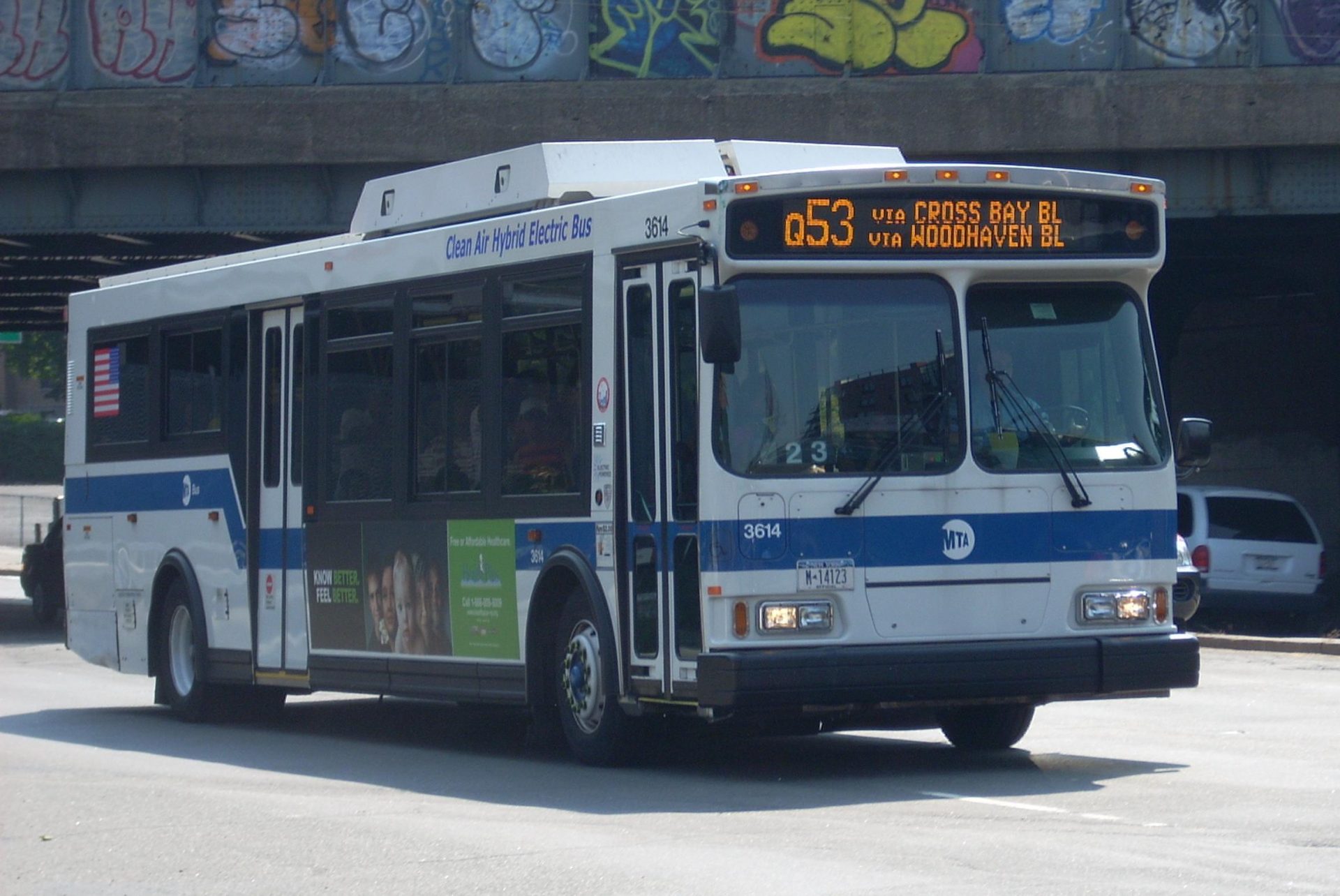 Now that pandemic job losses are less common and New Yorkers are riding on MTA buses more frequently, accidents are starting to climb again. This not only poses a greater threat to those who ride on the buses, it also means that every pedestrian must become extra vigilant while crossing streets and walking to their destinations. Likewise, all bike riders, motorcyclists, and drivers of passenger vehicles and trucks must realize that their chances of being severely injured – or even killed — during an MTA bus accident are increasing.
Recent MTA accidents are still far too deadly
While a man was riding his motorized bike in the Laurelton section of Queens one morning, near the intersection of 238th Street and 128th Avenue, he was hit and killed by an MTA bus. In a similar manner, an elderly pedestrian in a different borough died after he was struck by an MTA bus. New York city residents were also saddened by the death of a local activist who was hit and killed by an MTA bus while crossing the street back in 2021.
Many of these accidents are caused by MTA bus driver negligence. Those who survive these painful events – or their immediate family members (should they die of their injuries) – can usually file a lawsuit, seeking financial compensation. These damage amounts cover pain and suffering, medical bills, lost earnings, and other related financial expenses.
Our experienced New York City MTA bus accident law firm is fully prepared to take on your case. We know how to thoroughly investigate these cases, and often win the maximum amount of money the case evidence allows under New York law. As you continue reading this article, you can learn more about what frequently causes these types of accidents, the various parties we may need to sue (besides the MTA), and the types of injuries often suffered. Common settlement amounts frequently awarded in these types of cases are also briefly referenced. The strength of the evidence available in your personal MTA bus accident case frequently determines your recovery amount.
Contact our team at (212) 222-1111 for your free case evaluation.
The bus driver and street conditions that often lead to serious or deadly MTA accidents
Poorly designed driver training programs. While the MTA knows what it should teach, it
may not always be requiring regular refresher courses for all bus drivers. We always inquire about the thoroughness of this training.
Lack of adequate drug and alcohol screening of drivers. American drug and alcohol addiction rates began climbing before the pandemic. However, as COVID-19 infections keep affecting many of us, addiction rates keep climbing. MTA must enforce routine alcohol and drug screening to preserve bus rider and public safety. Annual review of employee state driving records is also crucial since most bus drivers will rarely report a recent arrest for driving under the influence – for fear of losing their jobs.
Improper or faulty bus maintenance practices. The MTA must keep accurate repair records, clearly documenting that all drivers are carefully inspecting their buses before each shift starts and promptly reporting all required repair needs. Failing to replace balding bus tires, repair poor brakes or replace damaged side mirrors can increase accident risks.
Forgetting to adjust driving habits during major weather changes. All good bus drivers know to adjust their driving speed (and allow more braking distance) during dramatic weather changes. An overly tired driver might fail to immediately turn on the windshield wipers once it starts raining, increasing the chances of an accident.
Driver fatigue or distracted driving. Bus inspectors must periodically ride with all drivers to observe how well they respond to all their driving challenges. Supervisors should also regularly review all collected onboard recording data. No full-time MTA bus drivers should ever be allowed to moonlight for other bus or taxi companies since long hours and fatigue often increase poor driving habits. Any driver who displays distracted driving habits (like talking on a personal cell phone while behind the wheel – for non-emergency reasons) must be punished or even fired.
Failure to obey all basic MTA and New York state driving standards. Passengers should only be allowed to get on and off the bus at designated locations. Speeding should never be tolerated. All bus drivers must be regularly reminded to yield the right of way to pedestrians. Although honoring set driving schedules is crucial, all drivers must be ready to stop and address unruly passenger behavior. If misbehaving passengers will not get off the bus when asked, a driver should call a supervisor or the MTA police – asking that someone appear to help at one of the next stops. In November of 2021, the MTA announced plans to start having police officers ride on more buses as ridership continues to return to higher levels.
Ignoring posted traffic signs and signals, especially at intersections. A great many accidents occur due to all the added activity at busy intersections.
Injuries often reported by New York City survivors of MTA bus accidents
Obviously, these types of injuries vary widely, depending on whether the plaintiff was riding inside the bus at the time of impact. While bicyclists and pedestrians often suffer similar physical injuries, people riding in passenger cars and trucks may report slightly different harm. Sadly, motorcyclists are often severely injured when hit by MTA buses.
Here are some of the most common injuries emergency rooms doctors find upon examining bus
accident victims.
Moderate to severe bruising, cuts, and lacerations
Crush injuries. Some survivors may require one or more amputations
Herniated discs
Spinal cord injuries leading to temporary or permanent disabilities
Burn injuries. These often occur after a gas tank ruptures or a volatile substance being carried in a truck is impacted and spills – causing the entire truck to catch on fire.
Permanent nerve damage
Extensive internal organ damage. ER physicians must run extensive tests to be sure all hidden ailments are accurately evaluated and promptly treated.
Traumatic brain injuries. While some New York City bus accident survivors may only suffer a bad concussion, others may be so severely injured that they may lose some of their major mobility and communication skills. These survivors may require long-term rehabilitative care. However, our law firm does meet some seriously injured bus accident survivors who defy the odds and almost fully recover from their injuries (after one or more surgeries and long-term outpatient, rehabilitative care).
Comparative negligence issues sometimes raised by MTA bus accident defense lawyers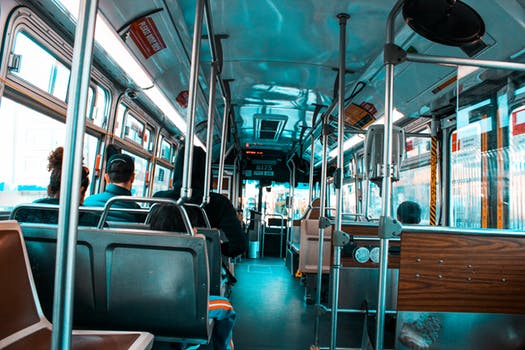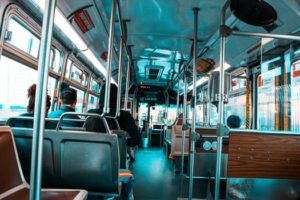 On some occasions, MTA bus defense attorneys will attempt to add other defendants to the case. For example, a passenger car driver may be sued after running a red light that forced the bus driver to make a dangerous maneuver to avoid hitting pedestrians or additional vehicles.
Likewise, if you were jaywalking at the time the MTA bus hit you, your behavior may cause a court to assign partial blame for the accident on you. Depending on the specific facts of your case, your potential recovery amount may be reduced, based on New York's comparative negligence statutes.
Settlement amounts awarded to successful plaintiffs in MTA accident lawsuits
Stated simply, these can vary widely, depending on the specific facts of your case. In general, if your doctors recommended multiple surgeries to help you recover from all your injuries, along with extensive inpatient or outpatient rehabilitative services, your award may be higher than average.
It's best to assume if your injuries are moderate to limited (and you can soon return to work), that you may be receive a settlement amount or verdict at or below $50,000. However, if you are a young worker who has suffered severe brain or spinal cord injuries, you could receive well over one million dollars. Our firm can keep you updated regarding this situation, as you begin to complete all your initial recommended surgeries, treatments, and rehabilitative care.
Special concerns and needs of those who qualify for NYC's Access-a-Ride bus service
Since it can be extra difficult to climb onto or enter a special bus designed to help the disabled, accidents on these buses are a bit more common than regular MTA buses.
Our Access-a-Ride bus accident law firm is fully prepared to handle your case if you are injured while riding on one of these buses or if you have been hit by one while traveling along New York City streets. We understand that managing your case may require extra care since your medical injuries may be more complicated than those often suffered by others who do not have one or more chronic disabilities. You can count on us to be very respectful of your needs.
Ways you can often minimize your chances of being injured as an MTA bus passenger
Wear shoes with flat soles. People who wear sandals (or shoes and boots with high heels) are far more likely to lose their footing when trying to climb into a city bus or exit one – especially when there are a great many riders.
Never carry more than you can hold in one hand. Your chances of falling while on a bus increase if at least one hand is not "free" to catch hold of a railing or other steadying structure.
Never request or demand to exit a bus at a non-designated location. Unless you have an emergency health situation, please refrain from doing this since you are increasing the chances that the driver will become distracted or run late for upcoming stops.
Stay seated until the bus comes to a complete stop where you need to exit. Drivers can experience unnecessary stress and make driving errors when too many people are out of their seats, moving toward the exit doors before a full stop has occurred.
If you have suffered serious injuries due to a New York City MTA bus accident caused by someone else's negligence, you need to contact our New York City MTA bus accident law firm. We will carefully investigate all the facts of your case, review all your medical records, and then fight hard to win the maximum compensation available to you. We want every client to fully recover for all lost wages, pain and suffering, medical expenses, and other losses.
Contact our team at (212) 222-1111 for your free case evaluation.