NYC Sanitation Truck Accident Law Firm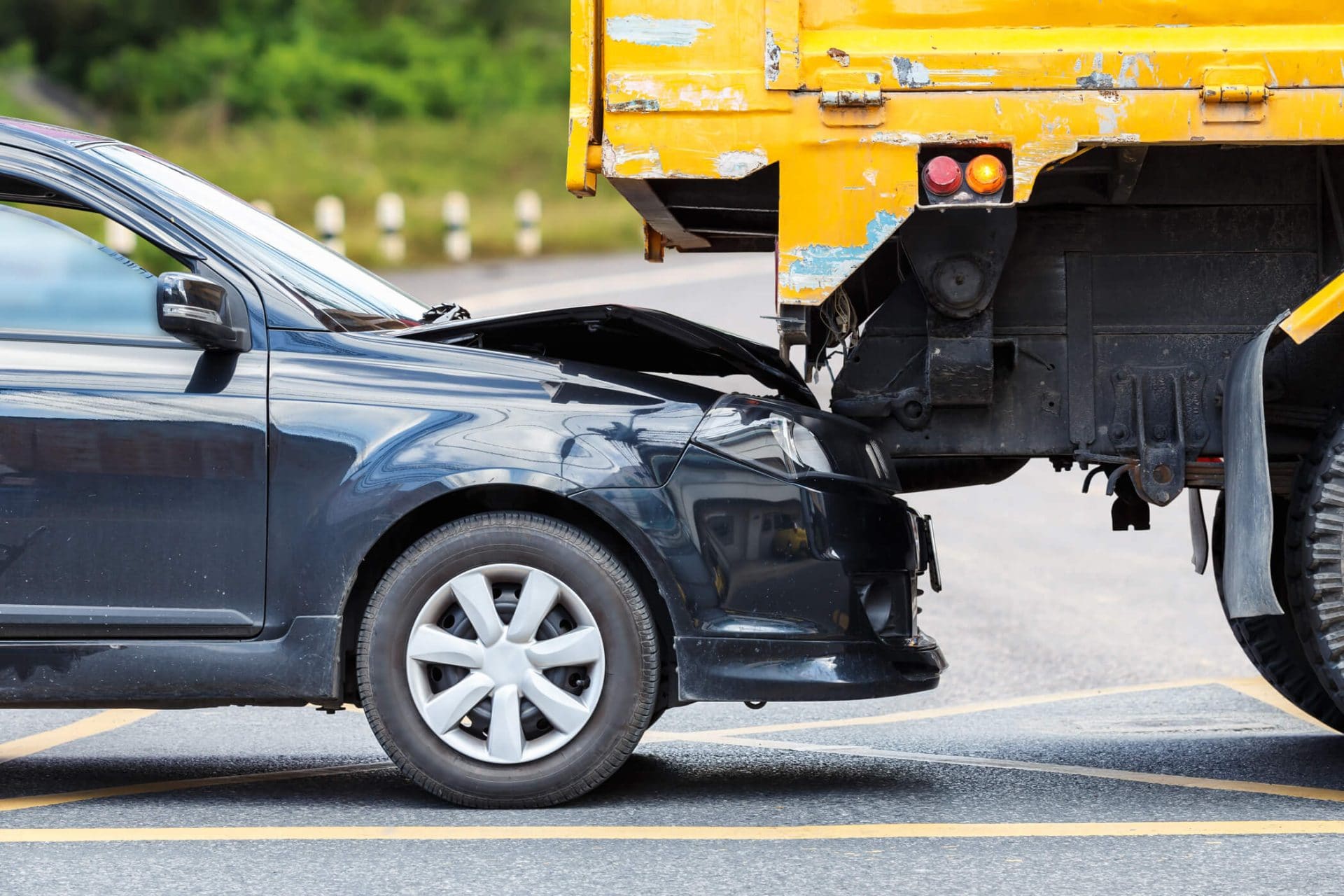 Back in November of 2019, the NYPD began cracking down harder on all private company garbage truck drivers since they're causing far too many deadly accidents. During the past several years, over 20 people have died due to these careless drivers. However, many NYC sanitation truck drivers are also recklessly endangering public safety.
Accident reports reveal that garbage trucks are often driven too fast, down the wrong side of the road or too close to pedestrians and bicyclists. During one week of the crackdown, the NYPD wrote over 500 tickets for moving violations and issued 555 criminal court summons. Many of the citations were written because the sanitation trucks had faulty brakes, extensive fluid leaks — or horns that didn't work.
After reviewing several recent sanitation truck accidents, this article looks at the most common types of injuries suffered and the most frequent driver errors.
Recent garbage truck accidents reveal unique perils suffered by victims
January 2019. An eighty-year-old grandmother in the Bronx was killed in a hit-and-run Around 6:30 AM, as the older woman tried to cross the street, a city sanitation truck hit her. The accident took place at the intersection of Willis Avenue and 138th St. in the Mott Haven section of the Bronx. Prior to the accident, the older woman was living on her own and actively involved with family and friends in the community. Sadly, since the driver claimed he was unaware that he had hit anyone, he just kept driving forward — spreading sand on the streets;
October 2018. In the Crown Heights section of Brooklyn, a city sanitation truck traveling the wrong way down a street near Brooklyn Avenue and Eastern Parkway hit and killed a 37-year-old young man. The truck driver then headed down to the nearest intersection where he turned his truck around so he could return to the scene of the accident. Police soon arrived and arrested the young driver for multiple traffic and vehicle violations;
May 2019. This chain-reaction accident involving a NYC sanitation truck took place in the Hunter Point section of Queens. While few physical injuries were suffered in this collision, extensive property damage occurred. It all began at the intersection of 21st Street and 49th When it was over, car parts were strewn all over the area and eight total vehicles were all but stacked on top of each other. One reporter said the resulting crash site looked like a "war zone."
Common physical injuries suffered in NYC sanitation truck accidents
Spinal cord injuries. Passengers in other cars, as well as pedestrians and bicyclists, often suffer serious damage to the bones and nerves in their spinal cords. Surrounding muscles are also often harmed. Depending on the severity of the impact, accidents survivors often develop temporary or complete paralysis in different parts of their bodies. In some cases, MRI test results will indicate that surgery must be performed. Of course, even when the spinal cord injuries (SCIs) aren't extensive, they can still be very painful. Lengthy rehabilitation is often required for the most serious injuries;
Traumatic brain injuries. The degree of harm sustained can vary widely. While less serious injuries may simply cause a concussion, other accident victims may sustain far more extensive head trauma. In some cases, the injuries either prove fatal – or cause cognitive mental challenges that will negatively affect the rest of the survivor's life;
Broken bones. As might be guessed, pedestrians and bicyclists often suffer the worst injuries after being hit by very large sanitation trucks. Fractured or shattered bones are very common. In some cases, artificial limbs may be required;
Neck and back injuries. Being hit by a heavy truck often causes a severe jarring effect on a person's body. Whiplash is common and many survivors may struggle with neck and back soreness for many years to come – even if they complete an extensive rehabilitation program;
Internal organ injuries. Blunt abdominal trauma can cause an accident victim to endure severe bruising to various organs, as well as bleeding in the liver, kidneys, pancreas, spleen or bladder. Immediate MRI scans are crucial to discovering these injuries so that appropriate surgeries or treatment can be obtained;
Chest and rib injuries. Whenever anyone is hit by a truck, there are often major chest or rib injuries. These must be quickly addressed so that broken ribs cannot puncture the lungs;
When sanitation trucks back up suddenly in poorly lit areas, there's always the chance that they will crush different portions of a victim's body. Of course, amputations can also occur in many other ways since the heavy weight of a sanitation truck can crush various portions of other vehicles, pinning occupants and their limbs up against hard surfaces and cutting off blood flow;
Deep cuts, lacerations and bruises. When glass windows shatter in major accidents, passengers in other cars often suffer these types of damages. And once loose objects in a car become airborne after impact, they can inflict many serious injuries. Careful ER doctors will examine every part of an accident victim's body to look for signs of these injuries;
Airbag and seatbelt injuries. While all safety equipment is important, many passengers suffer serious harm when airbags deploy too forcefully. In some cases, large pieces of metal can shoot out and seriously hurt car occupants. And children's bodies can become painfully pinned to parts of a car's interior when faulty airbags deploy;
Severe burns. These types of injuries are most likely to occur when a sanitation truck collides with a large commercial vehicle carrying liquid fuel or other combustible materials.
Since many public and private sanitation trucks weigh 30,000 pounds or more, accident victims rarely receive minor injuries. In fact, wrongful death actions must often be filed on behalf of many clients' loved ones whose injuries prove fatal.
Sanitation truck driver mistakes that often cause many accidents
Driving under the influence of alcohol or drugs. Random drug testing is crucial to help maintain public safety;
Drivers for private garbage truck companies often drive when too exhausted or fatigued. Unfortunately, some of these companies either require – or allow — too many drivers to get behind the wheel for very long and unsafe periods of time. Fortunately, NYC sanitation truck drivers must abide by stricter rules regarding their hours;
Failure to observe traffic signs, lights and signals;
Distracted driving. Too many truck drivers often admit that they briefly text or talk on the phone while driving;
Failure to properly set all mirrors before each shift. Since sanitation trucks have many "blind spots, "it's crucial for their drivers to carefully reset all the mirrors before starting a new shift. This can help make it easier to see nearby pedestrians and bicyclists;
Improperly closing the back part of the truck. This can allow large, dangerous objects to fall out and hit people traveling behind the truck;
Failure to exercise great caution during all turns – and before backing up in any direction. A large percentage of sanitation truck accidents involve backing up and hitting other vehicles.
Contact Sanitation Truck Accident Lawyers
If you've suffered serious injuries after being hit by any garbage truck, be sure to immediately contact our New York City sanitation truck accident law firm. We've handled many cases like yours and always fight hard to win the maximum compensation available for each client to cover all lost wages, pain and suffering, medical expenses and other losses.