Bicycle Accidents Increase as Commuters Avoid Subways & Buses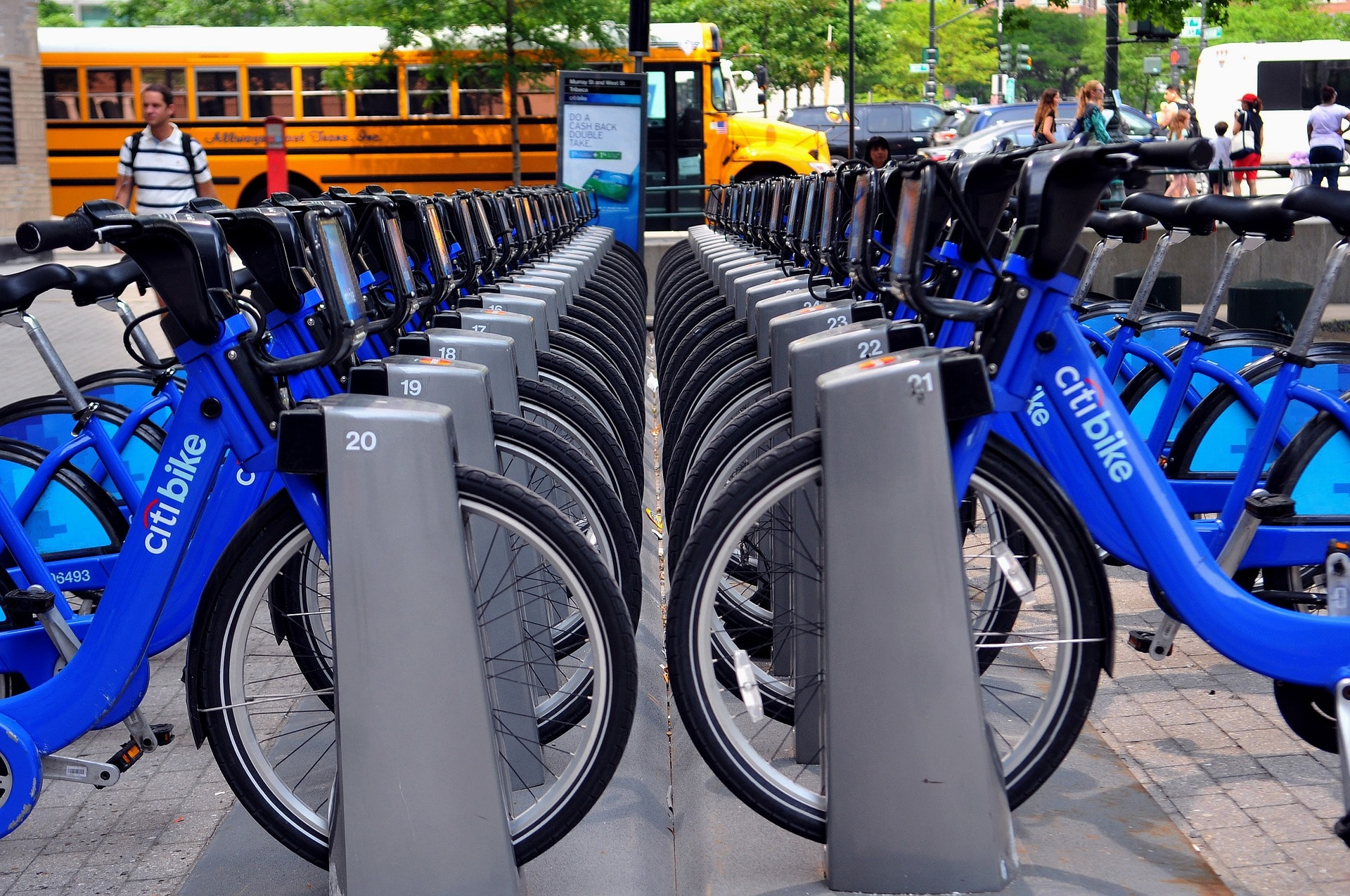 Since few people want to ride in an enclosed structure like a subway or bus during the pandemic, many people are dusting off their bikes or buying new ones so they can commuter to work on two wheels. In fact, back in March, between the first day of the month and March 11, Citi Bike (our city's bicycle ride share program) reported that bike trips rose by 67 percent compared to the same time last year.
New York City is rather unique since it has the nation's largest bicycle lane network — covering about 1,300 miles. Roughly 500 of those miles are protected ones — providing barriers that help shield riders from nearby truck and car traffic. Between 2017 and early 2020, about 20 new miles of protected bike lanes have been added.
The statistics shared below reveal how much more dangerous New York City has become for all cyclists – while injuries suffered by pedestrians and motor vehicle occupants remain in decline. After reviewing this recent data, this article looks at the current NYC road conditions that still pose safety threats to those riding bicycles in all neighborhoods – especially those in Brooklyn. A brief comparison is also made to increased ridership in other parts of the country.
Pandemic-related increase in NYC bike riding is creating new dangers
Comparing bike trips in March 2019 to the same time in 2020. Citi Bike reports that during a brief stretch of time in March of 2019, New Yorkers made 310,132 trips on their bicycles. In March of 2020, the total covering the same number of days climbed to 517,768 trips;
Cyclists have become much more active on the East River bridges. These connecting thoroughfares that help cyclists get from Manhattan to Queens and Brooklyn, recorded 21,300 bike crossings back on March 9, 2020. That number represents an increase of 52 percent over the peak riding days one year earlier.
At least 80 bicycle accident injuries were recorded in early March of 2020. The time covered extended for less than 10 days.
Brooklyn accounted for just over one-fourth of the bicycle injuries just referenced above.
January 2020, before the full threat of COVID-19 was known, a fatal bike accident took place. A careless truck driver hit and killed a cyclist. The foolish driver was making an illegal U-turn when he ended the life of the 41-year-old cyclist in Brooklyn. (Video shared may be too graphic for some to watch).
Accidents in the Bronx are also much higher. Comparing bicycle accidents here during a brief period in March of 2019 with those in March 2020, it is clear that cyclists had to endure a 450 percent increase in injuries. (There were two during the first year and eleven this year).
Roughly 90 percent of the vehicle accidents with cyclists involve driver – not cyclist – More specifically, the NYPD says that the bad drivers are usually either clearly distracted — or constantly refusing to yield the right of way to cyclists.
All the additional cycling activity now requires careful new planning since 2019 was one of the deadliest years for New York City cyclists in over two decades. With the coronavirus causing more people to ride bikes or walk to work – the city cannot afford to allow 2020 to become even worse than 2019. During that year, commemorative "ghost bikes" marking the precise locations where bike riders had lost their lives were left all over the city.
What changes should be made to try and decrease all the new bicycle accidents?
Transportation workers should be authorized to create additional bike lanes as needed. These "pop-up" lanes would feature orange cones or other traffic barriers in areas that experience unusually high-volume bicycle traffic. This might often mean taking lanes away from cars.
The city should consider changing how the North Outer Roadway of the Queensboro Bridge is used. Cyclists would like to see that turned into a "bi-direction" bicycle lane.
NYC must come up with a better system of limited truck routes. The present network of streets that allow trucks must clearly be cut back. After all, trucks constantly try to double park and their drivers often swing their doors open in front of cyclists. New regulations should be passed noting where truck drivers must park when making deliveries – and fines should be imposed when trucks double park and block one or more bike lanes.
The city should create and operate small bicycle service or repair stations. If someone has a flat or needs another simple repair, it could be fixed quickly and cheaply, and the cyclist could return to the road.
City employees should improve the signage on bicycle routes. It should be made clear where certain bike paths stop and start. The city should also encourage all motorists to take notice of this information.
One advocacy group has suggested that the city sponsor some group bike rides to point out special safety features – and potential dangers – to many of the new cyclists.
Transportation workers need to help make comprehensive changes to the design of larger intersections. When motorists and cyclists cannot easily determine the right of way, the cyclists are likely to suffer serious or fatal accidents.
Brooklyn neighborhoods should immediately be provided with more protected bike lanes. Accident statistics make it clear that cyclists are suffering far too many serious accidents in that borough. Transportation authorities should also carefully review all bicycle accident reports to find out if changes need to be made in how traffic signals are working – in areas closest to where most accidents keep happening.
Charges should be routinely brought against all motorists who cause accidents with cyclists. Fines and penalties should also be considered. At present, too many cyclists are killed and then those who took their lives often just walk away.
NYC should forbid the use of cars in certain neighborhoods on the weekend. Bicycle advocates have long suggested declaring a full day free from car traffic in areas where New Yorkers most often ride their bikes.
Other American cities are also seeing more bicycle riding & accidents during the pandemic
Like New York City, Chicago is also experiencing a major surge in bicycling. In fact, the Windy City's bicycle ridership has more than doubled between March of 2019 and this spring. In Florida, since the schools closed in the spring and more children are out riding their bikes, "traumatic bicycle accident injuries" for kids have "skyrocketed."
Although few, if any, statistics are available now regarding children and bicycle accidents in New York City, there is a strong chance that they will soon start climbing like those of adults.
Frequently Asked Questions About Why Bicycle Accidents Are Increasing in NYC
Why are bicycle accidents increasing in NYC?
Due to COVID-19, commuters who would typically ride a bus or subway are largely avoiding enclosed spaces on these methods of transportation, and are choosing to bike to work. Within a little more than a week in March, Citi Bike — NYC's bike share program — reported a 67% increase in bike trips compared to the same time last year.
What changes could be made to reduce the number of bicycle accidents in NYC?
There are several ways the number of bicycle accidents could be reduced in New York City. First, the city needs more protected bike lanes. These are special bike lanes that have a barrier to protect cyclists from cars and trucks passing them. Another simple solution would be to set up temporary bike lanes with cones on streets that are starting to receive a high volume of bike traffic.
The city's transportation department could also cut back on the number of streets that allow trucks. Truck drivers should receive fines for blocking bike lanes, and criminal charges should be pursued for drivers who hit cyclists. Some advocacy groups also recommend forbidding cars in certain areas on specific days of the week.
What should you do if you were involved in a bicycle accident in NYC?
If you're struck by a driver while on your bike in NYC, you should report your accident immediately and remain at the scene with the driver while police make their way to you. You should exchange contact information with the driver, including getting his or her car insurance information. If there are witnesses, try to get their contact information, too.
Take photographs of the accident scene, and refrain from voluntarily giving the insurance company any accident details without first speaking with an attorney. Above all, seek medical care as soon as possible. The sooner you attend to any injuries, the more likely it is that you will make a full recovery.
If you have been seriously hurt (or lost a close loved one) in a bicycle accident caused by another party's negligence, you need to immediately contact our New York City bicycle accident law firm. We will carefully investigate all the facts of your case and then fight hard to win the maximum compensation available for you. Our firm wants to see every client fully recover for all lost wages, pain and suffering, past and future medical expenses, and all other losses.