The Revel Mopeds Are Back on NYC Streets with Stricter Rules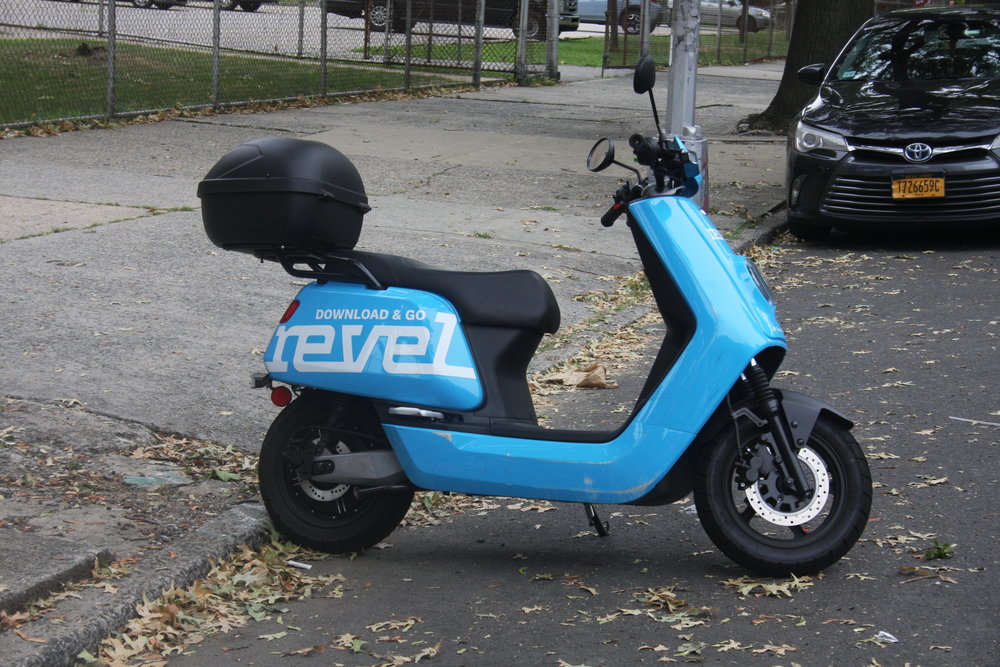 Ever since they were first introduced into New York City back in 2018, Revel mopeds have been quite popular. And now that it is still risky to ride mass transit due to the pandemic, there's even greater demand for these two-wheeled vehicles. However, during the summer of 2020, many riders and city officials became concerned about all the new Revel moped accidents.
In fact, three people died due to accidents involving Revel mopeds. Concerned about safety and legal issues, Revel pulled all its mopeds off the streets. However, after a brief time away, about 3,000 of the mopeds can now be rented again in various parts of the city. Strict new standards govern their usage. The company's co-founder, Frank Reig, is aware that he must get this new launch correct to improve safety — and hopefully get remaining city restrictions removed.
Here's additional information about Revel's new (or modified) safety standards and how the city will keep monitoring the risks still posed by these mopeds. Right now, these mopeds cannot be driven between midnight and 5 AM. That is because NYC knows the Revel crash rate for all its past riders climbed by 59% during those hours.
Some new safety requirements all Revel users must obey — or be banned from the service
All drivers must successfully pass a twenty-one-question test (with a perfect score) before being allowed to rent and ride a moped.
The driver must be at least 21 and the passenger must be at least 18 (insurance rules).
Every rider must provide a photo clearly showing that s/he is wearing a helmet before taking a ride. No one will be allowed to access any of their old photos in the company library to satisfy this requirement. In less than 15 minutes, a Revel employee will review each new photo. Anyone who fails to satisfy this requirement will be suspended from the service for seven days. If someone keeps trying to ride without providing a proper photo, s/he will be permanently banned from the service.
A three-minute video with training tips must be watched before riding the moped. This video covers such topics as knowing when to use the horn, how to accelerate, the proper way to use the turn signals and when to apply the brakes. It also shows people how to gain access to the free helmets kept in the box behind the moped seat. People who would like to ride regularly can use their own helmets.
All traffic signals must be fully obeyed. If Revel learns that any rider has sped through a stop sign or stop light, that person will no longer be able to use the service.
The mopeds cannot be ridden in bike lanes – nor on sidewalks.
GPS monitoring will allow the company to discover forbidden rider behaviors. If any person rides the mopeds in any of New York City's 1,700 parks — or travels down any of its 4,700 one-way streets – that individual will be dropped from the service.
The mayor's office and others will keep tabs on Revel's new safety record
At present, New York does not require Revel moped riders to obtain a motorcycle driver's license since they are not allowed to travel at speeds above 25 mph. Of course, new regulations or legislation could one day change this if serious accidents start occurring again.
Revel is currently defending itself against lawsuits alleging inadequate safety training and improper maintenance of the mopeds. There is some alleged evidence that Revel has long known that many riders were improperly using the mopeds. This is because Revel told New York City officials back in July 2020 that it had already either revoked or suspended 1,000 users from the service for violating safety rules.
At present, Mayor Bill de Blasio's office is keeping tabs on all Revel accidents since every fatality is a tragedy — and because over 200 people die on New York City streets each year. That number must be kept as low as possible.
Advocates who want all cars and trucks removed from NYC streets are also watching
Marco Connor DiAquoi, the current deputy director of Transportation Alternatives, believes that this moped dilemma helps put the spotlight back on an even greater problem. This organization wants all (or most) multi-ton trucks and cars removed from New York City streets because they pose the greatest danger to pedestrians and cyclists.
Mr. DiAquoi and his supporters strongly favor the use of mopeds since they are much lighter than cars and trucks — and far less likely to cause as many fatalities each year.
Additional information about Revel – the mopeds — and all current NYC riders
After Frank Reig decided to co-found Revel, he started it with just 68 mopeds in Brooklyn. As of late August of 2020, he has raised over $38 million in funding – most of which was put up by venture capital firms. While New York City is home to Revel's largest number of moped riders, it also provides this service to people living in Austin, Texas; Oakland, California; Washington and Miami.
Revel's two-wheeled electric mopeds are lithium ion-powered. They are made by Niu, a Chinese manufacturer.
At present, roughly 360,000 New York City residents (four percent of the city's population) are registered Revel users. This popularity and the company's market dominance provide it with plenty of reasons to try and create a much safer program. Mr. Reig claims that Revel's rental rideshare program purposefully avoids using the "gig-economy model" that often pays drivers very poorly and provides them limited worker protections. He wants the company to keep trying to provide its drivers with fair compensation.
If you have suffered serious moped injuries due to someone else's negligence, you need to immediately contact our New York City moped accident law firm. We will carefully investigate every aspect of your case and then fight hard to win the maximum compensation available on your behalf. Our goal is to help every client fully recover for all their lost wages, pain and suffering, medical expenses, and other losses.