Since COVID-19 Delivery Trucks Accidents are on the Rise in NYC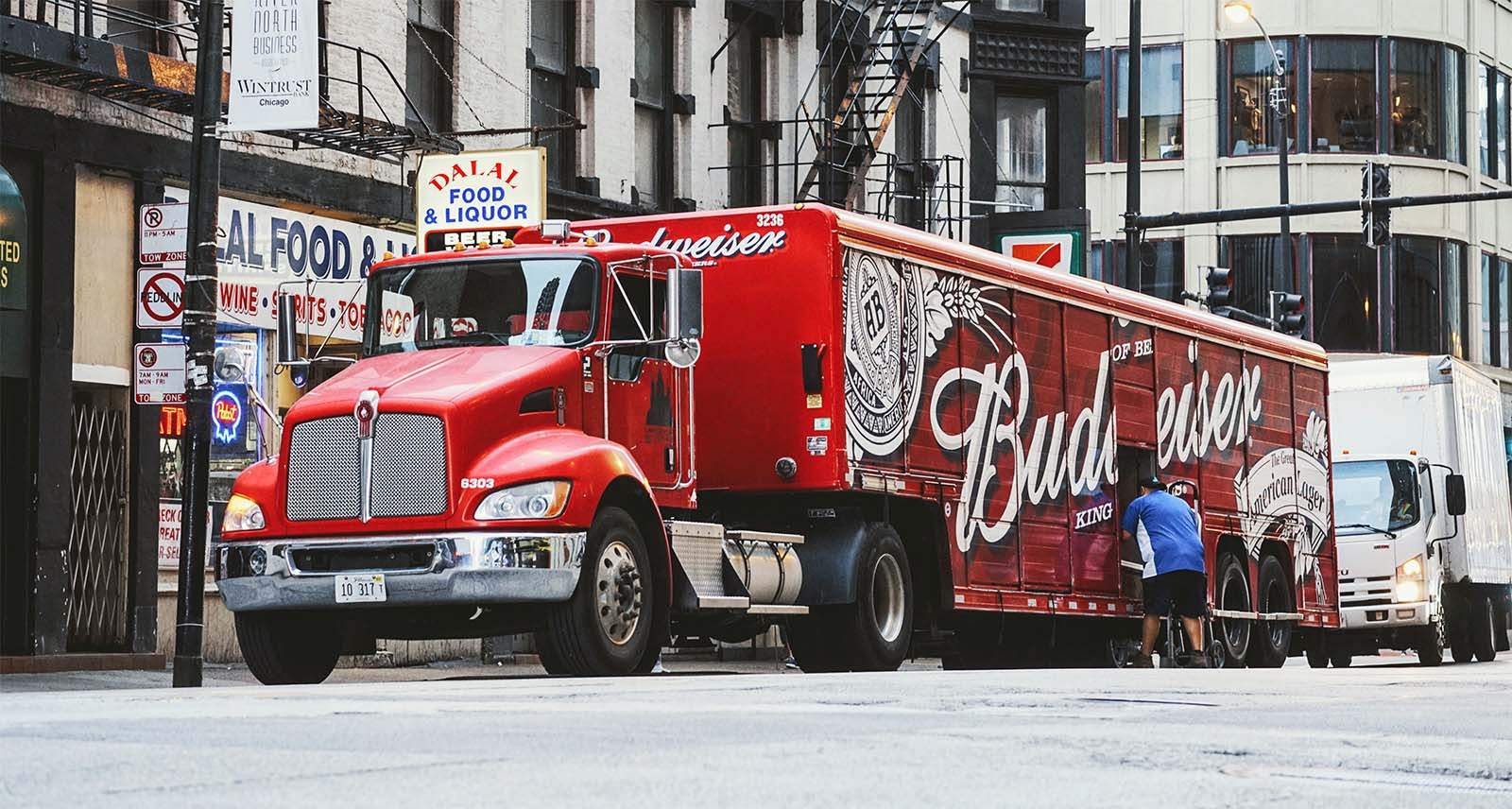 Pedestrians, cyclists, and passengers riding in cars or trucks are in greater danger today of being in serious accidents due to COVID-19 and careless delivery drivers. After all, the pandemic and all the restaurants and stores that are still closed are making it necessary for many Americans to keep ordering food and other goods to be delivered to their homes therefor Delivery Trucks Accidents are on the Rise in NYC.
With so many truck and van drivers rushing around to meet employer-imposed deadlines, it is much more dangerous to be outside now than at the same time last year. These days, you can rarely travel more than a block down any street without seeing a Fed Ex, UPS, Amazon, or other delivery truck speeding by.
What follows is a general overview of the many types of trucks out on the road and why it can be so difficult to determine who you should sue. This article also looks at the main causes of delivery truck accidents and the most common types of personal injuries often suffered during all these many dangerous incidents.
What are the other different types of delivery trucks out on NYC roads today?
While some types of delivery trucks have always been around – including those belonging to beer distributors and many restaurants – others have often been less noticeable. These lower-profile delivery trucks are often used by companies handling medical supplies or offering a variety of cleaning and landscaping services.
There are still other specialized companies that assign fleets of smaller vans to their plumbers, electricians, and other home contractors. Of course, given how many of us are now ordering extra electronic devices, books, and general household goods due to the pandemic – we are far more likely to see many local food delivery trucks and Amazon vans on our streets.
Why it is often difficult for the seriously injured to determine who to sue
As an accident victim, after you have been hit and suffered serious injuries, you may need help determining who to sue since many independent contractors are using their own personal vehicles when making deliveries. And some of their vehicles may be leased.
Furthermore, many companies delivering goods purposefully hire independent contractors so they can try to avoid liability for many accidents. Our New York City delivery truck accident law firm knows how to fully investigate each case so we can help victims like you file timely cases – in order to receive the full amount of compensation owed for all the negligent driver's mistakes.
What types of mistakes do many of these drivers make that cause accidents?
Because so many of these workers are new to different parts of town and are under pressure to deliver as many goods as possible each hour, they tend to make the following mistakes.
They double-park their vehicles or park in restricted spots. This often directly causes bicycle accidents or harm to pedestrians when the drivers back up without first checking their rearview mirrors.
Drivers overlook or disregard critical traffic signals or stop signs. Eager to meet their hourly or daily quota of deliveries, they speed far too often.
Fatigue sets in when drivers work double shifts without added rest. Everyone makes more driving errors when they do not get enough sleep.
Alcohol and substance abuse issues directly cause accidents. Too many large and small companies fail to conduct random drug and alcohol intoxication tests on workers, leading to serious driving errors caused by impaired muscle coordination and delayed response times.
Driving vehicles that are not properly maintained. Far too many delivery drivers' trucks, cars, and vans that have poorly functioning brakes, defective tires, and missing side mirrors.
They fail to properly merge back into traffic after making a delivery. All too often, delivery drivers will jump back into their vehicles and fail to look carefully at all surrounding traffic – or not yield the right of way to pedestrians, cyclists, or other vehicles – even though that should always be done.
Injuries frequently suffered after being hit by a delivery truck or van
Traumatic brain injuries. If you have been directly hit by a van or truck, you can easily develop severe head or brain injuries that can negatively affect the rest of your life. Long-term rehabilitation is often required and only those who are unusually fortunate can heal enough to return to work afterwards.
Spinal cord injuries. Many of our clients report serious spinal cord injuries that often leave them requiring long-term help while learning to use wheelchairs. Others struggle with either temporary or permanent paralysis.
Severe cuts, scrapes, and lacerations. Whether a delivery truck knocks you high into the air or drags you for a half-block or more, you can easily suffer severe cuts, bruises, and other serious skin conditions. While these injuries may not sound too troublesome, skin grafts are sometimes required when a road rash or other injury occurs — or a person loses an entire layer or two of skin that was covering their body.
Fractured, crushed or broken bones. While these injuries may heal a bit faster than others, they can still keep you from being able to return to work for a lengthy period of time, especially since they often occur along with some of the other injuries referenced above.
Severe or even fatal burns. When larger trucks or vans are carrying volatile substances or wind up hitting a fixed object and catch on fire, victims can develop extremely serious burns that may take many months and multiple skins grafts and operations before they can truly begin to heal.
Herniated or ruptured discs. Even when you suffer this type of harm, it may take you many months before being able to regain your mobility – especially if one or more surgeries are required.
Damage to one or more internal organs. These injuries can often prove fatal, like many others, if not treated in a timely manner.
If you have been seriously hurt after being hit by a delivery truck or van, you need to immediately contact our New York City delivery truck accident law firm. We will carefully investigate the facts of your case and then fight hard to win the maximum compensation so that you can fully recover for all your pain and suffering, lost wages, medical expenses and other losses.