Settlement Values for Shoulder Injury Lawsuits Can Vary Widely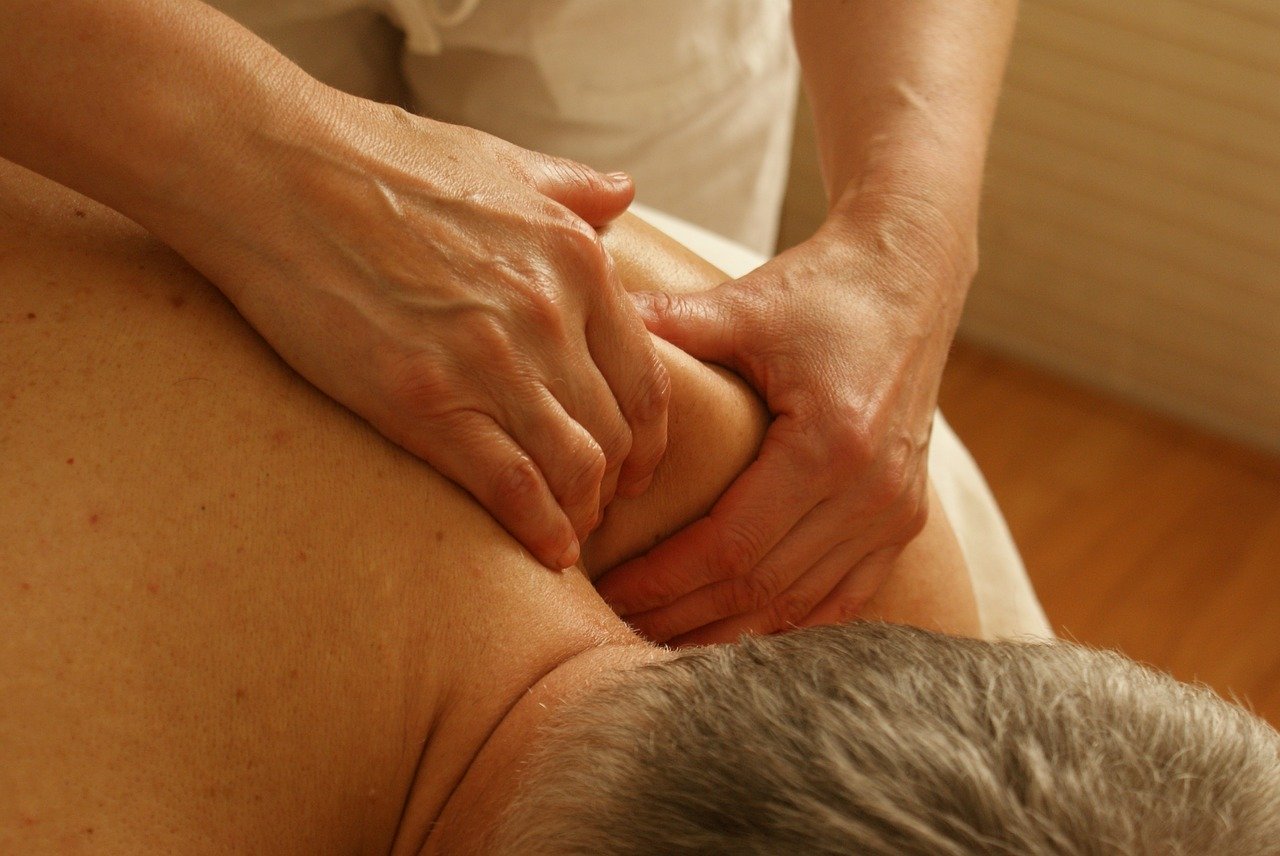 After sustaining any major bodily injury, it's natural to wonder if you should file a lawsuit and what sum of money might be offered to you to settle the case. While we can readily help you determine if the facts of your case will support a lawsuit, we cannot always provide an accurate "best guess" regarding a recovery amount until your doctors have provided all of the initial treatments, a long-term prognosis for your overall condition and submitted all their bills.
Should surgeries be recommended – or long-term physical therapy sessions, we must then wait to see how successful these prove to be and if any new medical complications develop. However, we can usually provide you with a general estimate for the value of your case once all the key bills are in and we've had a chance to see whether most of the evidence supports your claim that the defendant is liable for your injuries.
What follows is a brief overview of the types of shoulder injuries people often sustain due to truck and auto accidents, sports injuries – or due to slip and fall (and other) accidents. Further information is also provided about the key factors that can play a major role in determining the possible settlement value or jury award in your case. The article concludes with a look at the damages often awarded in shoulder injury cases — and a reminder that individual jurors may always make slightly unpredictable, biased decisions.
Common shoulder injuries suffered in auto and truck accidents and other harmful events
Bilateral or unilateral shoulder strains.

Short-term or long periods of physical therapy may be all that you need to heal these types of injuries

tears in the rotator cuff

.

The shoulder muscles and tendons normally hold it in place. It's the rotator cuff that helps make it possible to reach for things above your head;
Labral tears.

The labrum is the rubbery shoulder tissue also called fibrocartilage;
Bursitis.

This type of pain occurs when the bursa (or sac filled with fluid that helps cushion the shoulder joints) becomes irritated or swollen;

Impingement syndrome

.

This develops when the rotator cuff tendons in the shoulder bones get pinched;

A dislocated shoulder. When this occurs, the top part of the shoulder may "pop out" of the socket where an uninjured shoulder would normally remain;

Fractures of the bones that join at the shoulder;
Other injuries to the shoulder's muscles, tendons and ligaments;
Various types of other damage inflicted on the glenohumeral or shoulder joint.
Some injuries can wind up pushing the joints of the shoulder out of alignment. Depending on the severity of the harm — physical therapy, medications and arthroscopic surgery may be required to return the injured shoulder to a higher level of functioning.
General factors that can determine the damages awarded in a shoulder injury case
Where the injury took place

. If you were on the job, you will probably only be able to collect damages through the worker's compensation program;
The severity of the physical injury you sustained

;
Whether the injury is deemed temporary or permanent;
How physically active you were prior to the injury

. If you rarely took part in sports and your work didn't require much physical exertion, you may receive less than other plaintiffs;
If the injury didn't occur at work, is it so serious that it will prevent you from holding down the same type of job you had before you were hurt?

If so, you may suffer a large wage loss and have a diminished earning capacity in the future;
Whether there is ample evidence to prove the defendant's liability

;
Comparative negligence

. Hopefully, a court will not find that you were liable for any part of the negligence – or only for a limited degree of it;

The total amount owing on all your medical bills

. This sum of money always plays a role in how we calculate our request for your pain and suffering damages;

The extent of any new medical complications you suffer during surgery or other treatments

;

Whether you injured your dominant or non

-dominant

shoulder.
General examples of settlement values for shoulder injury cases that might be like yours
An older man in his sixties received just under $60,000.

This followed a car accident that left the man with bilateral shoulder injuries. The court favored part of the defendant's argument claiming that at least some of the man's injuries were pre-existing and simply caused by his advanced age;

Following a rear-end collision case, a woman received a $250,000 settlement

. The defendant failed to see that the woman had been forced to suddenly stop in traffic. She required shoulder surgery;

A woman received only $10,000 after incurring a rotor cuff tear and extensive neck injuries

. The defendant succeeded in convincing a jury that the woman's alleged injuries were not as serious as she reported;

A plaintiff received just under $73,000 after finding herself stuck between two cars in a collision.

A rotor cuff injury was reported and the drivers in front of her and behind her were found to be at fault;

Close to $208,000 for a tenant who suffered serious shoulder injuries after falling down some stairs;

$300,000 for a client who had suffered a torn rotator cuff and tendons.

He needed arthroscopic surgery and many months of physical therapy;

$65,000 for a woman who had a slip and fall store accident and injured her shoulder.

 
She required extensive physical therapy and went on to experience serious pain for many years;
Well over $400,000 for a construction worker who waived his worker's compensation lien

. He suffered injuries to both shoulders and had to undergo multiple surgeries. 
As these settlement amounts and jury verdicts indicate, it can be very difficult to predetermine which injured parties will receive small or large damage awards. However, if the evidence clearly establishes the defendant's liability and the medical records reveal extensive damage and little or no negligence on the part of the plaintiff, chances of receiving a higher sum increase.
Unpredictable nature of going to trial and putting your financial fate in a jury's hands
Most of the time, our clients are eager to resolve their cases as soon as possible, especially if they're so badly damaged that they cannot return to any type of work – or not for many months after they heal from various treatments and surgeries. When we cannot settle your case, often due to hardline insurance adjustors, you could easily have to wait two or three years for a trial date.
It's at this point that we must all remember that jurors are often just like the rest of us – even when they try to be objective. Everyone reaches adulthood with different beliefs – and certain biases. It's always tough to predict what any jury will do in a personal injury case – especially when the evidence of the defendant's liability isn't very strong.
Please trust that our firm will always work hard on your behalf so that you are properly compensated for everything that has happened to you. We'll also try hard to win enough to not only cover all recent medical expenses – but those your doctors predict may come due following future surgeries and other treatments.
If you've suffered a serious should injury due to any type of vehicle accident, slip and fall event or other incident due to someone else's negligence, you need to contact our New York City shoulder accident law firm. We'll carefully investigate the facts of your case and then fight hard to win the maximum compensation available to cover all your lost wages, medical expenses, pain and suffering and other losses.