Falling Debris Accidents Pose Serious Threats to NYC Pedestrian Safety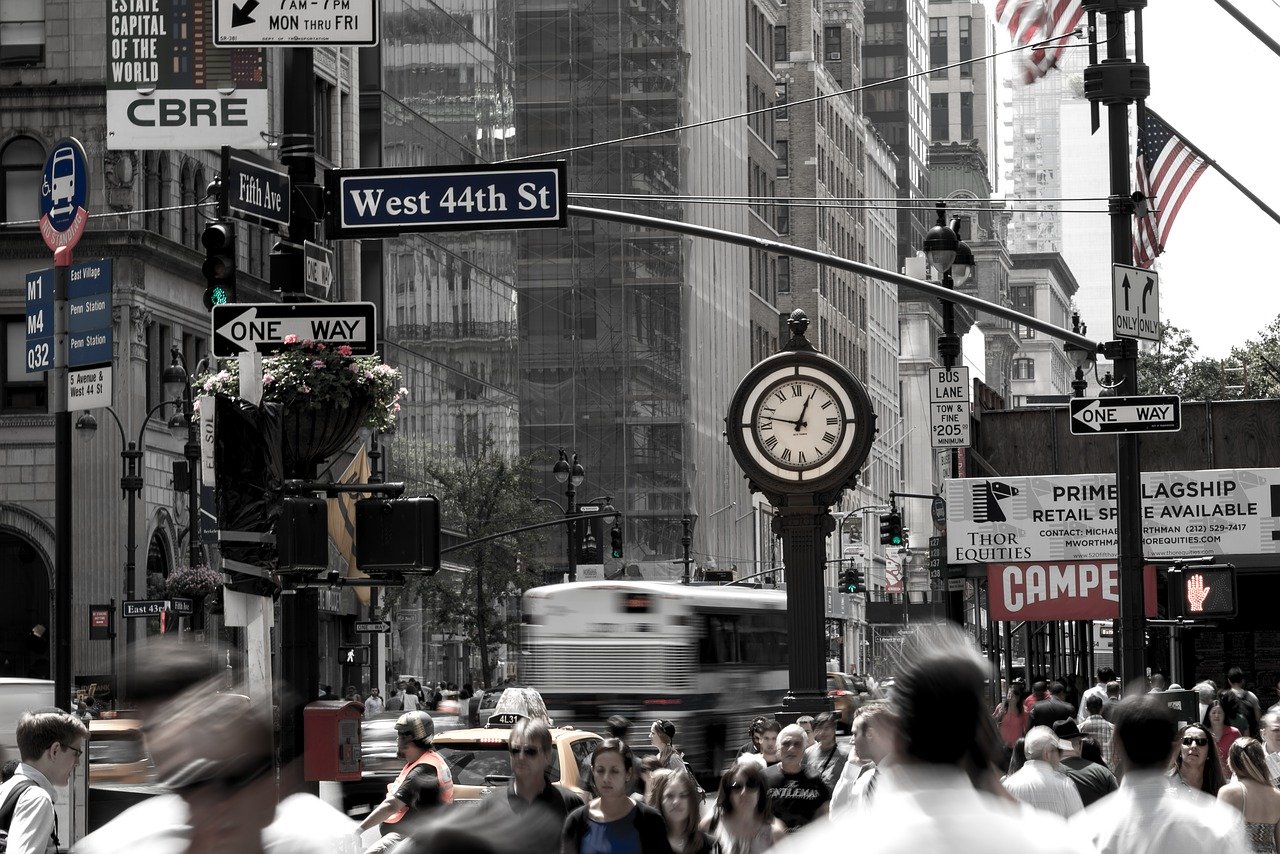 Falling Debris Accidents Pose Serious Threat to NYC Pedestrian Safety
For decades, most New York City pedestrians have assumed that being hit by a vehicle while crossing the street was the biggest danger they faced. Unfortunately, the December 2019 death of New York City architect Erica L. Tishman put everyone on notice that falling building debris can suddenly take the life of any pedestrian. Ms. Tishman was walking near her office on the southeast corner of 49th Street and Seventh Avenue when a piece of loose terra cotta fell from a building – hitting her on the head and killing her.
As the New York Times reported, the debris came from a 17-story Midtown office building that has retail shops on the first floor. One of the most tragic aspects of this 60-year-old woman's death was that the loose material had been reported months earlier to the building's owners. City residents and weekday commuters quickly realized that everyone must think twice about making a casual stroll down most New York City streets since loose masonry, broken bits of terra cotta and other materials can fall and quickly end a life.
Our New York City personal injury law firm stands ready to defend those who suffer serious injuries caused by falling building debris. This article provides useful and detailed information about this threat and discusses the efforts of the NYC Department of Buildings (DOB) to conduct the timely inspections required to minimize all hazards.  
Other NYC falling building debris accidents that caused deaths
January 2020.

A sixty-seven-year-old woman died after being hit in the head by a piece of building material from a Queens strip mall. It appears that the falling object was an aluminum-covered piece of

plywood panel

;

In 2015,

a two-year-old girl

was killed by terra cotta debris that fell off the Esplanade Manhattan.

The owners of that building had previously reported to the city that its uninspected building was safe; and

In 1979, a Barnard student named

Grace Gold

died as a result of falling concrete from a building.
Although this may not be a fully comprehensive list, it helps document that New York City has known about this specific danger to pedestrian safety for many decades. 
Here's additional information about the precise difficulties involved with inspecting all the decaying New York City buildings, collecting fines and pursuing lawsuits against unreliable building owners.
Ongoing challenges that contribute to completing all inspection tasks 
Like so many government departments and agencies, the New York City Department of Buildings (DOB) must routinely compete for funds to fully enforce its many inspection tasks. And although the recent death of architect Erica Tishman has reminded city officials of the urgency of all building inspections, the investigatory and enforcement demands placed on the DOB are numerous.
At present, the line of "sidewalk sheds" protecting pedestrians from the potential fall of building debris in New York City extends for a shocking

total of 81 miles

. Most of these sheds are not connected to buildings under construction;

Too many building owners keep refusing to respond to fines

and enforcement actions

.

The New York Times

estimates that landlords have failed to pay over $31 million in fines related to unsafe building facades. If this money could be readily collected, it could be readily applied to better enforcement of mandatory inspections and repairs. In fact, over 6,000 buildings with at least six floors in height either haven't had their building structures checked for loose masonry or bricks – or they just

aren't bothering to file

the regular inspection paperwork required by law;

A small number of building owners go to court, trying to seek relief from violations.

Sadly, the owners of the building that had the loose debris that killed Ms. Tishman had already gotten a court to obtain a ruling that the severity of the violation earlier served on them was too harsh. It appears that the court "downgraded" that violation. Yet then that tragic

death occurred

.
Renewed or suggested actions that might better protect the public against falling debris
In extreme cases, the NYC Department of Buildings (DOB) is now willing to issue emergency orders to vacate buildings

. These can occur when fines have not been paid and it appears that immediate harm to the public might occur;
Fines imposed on building owners may be increased

. Also, there will hopefully be increased funding of DOB operations so that the fines assessed can be collected right away;
Negligent landlords are being charged in criminal courts

. Back in October of 2019, the DOB filed misdemeanor charges (of noncompliance) in a Manhattan criminal court against owners of seven buildings that had sidewalks sheds still standing (because proper repairs still hadn't been made) for more than a decade. (However, some of those sheds are now currently tied to construction);
The DOB says it has recently doubled the number of its inspectors

. Even more may be required since there are currently about

1,400 New York City buildings

surrounded by protective sidewalk sheds made of wood and steel — and most of these are not buildings under construction;
Time limitations could/should be imposed on how much time building owners can take to complete required inspections and repairs

. One building owner's board president had charges brought against him since his protective shed had been in place for 14 years. He then quickly decided to start making the necessary repairs;
Finally, there's now a new push to require – or allow – the use of drones

. Some building owners might find this a quicker and more efficient way to inspect their high-rise structures to see if they have broken or faulty facades. However, new legislation would have to be carefully drafted and then signed into law before drones could be used in this way. Right now, most (if not all) New York City drone usage is highly restricted.
If you've been seriously injured due to falling debris from any New York City building, you need to immediately contact our New York City falling debris accident law firm. We'll take the time to fully investigate the facts of your case and then fight hard to win the maximum compensation available under New York law. We'll make sure you receive proper damages for all your lost wages, pain and suffering, past and future medical expenses and other losses.