Surprising Facts About School Bus Crashes and Injuries in New York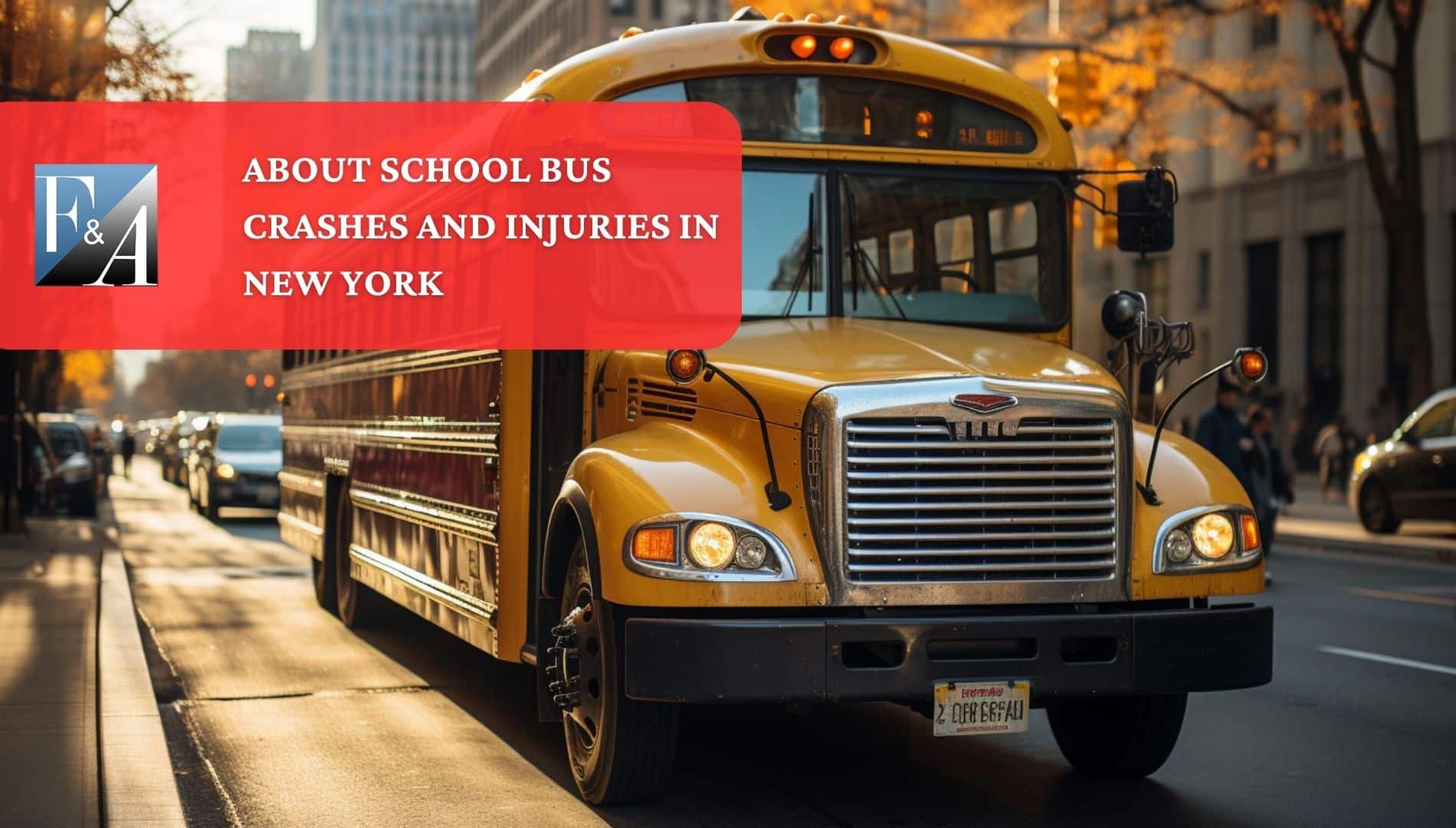 Approximately 100 fatal school transportation-related accidents occur annually. While most of those crashes involve actual school buses, others are commercial buses hired by school districts to drive their students to distant events. Once serious or fatal crashes occur, the National Transportation Safety Board (NTSB) has the discretion to get involved and investigate what caused any injuries or deaths.
Contact our team at (212) 222-1111 for your free case evaluation.
Although school children are often harmed in these crashes, a slight majority of those injured are pedestrians hit by the school buses. Each time a new accident occurs, parents and school officials urge our governor and others to develop new ways to protect our traveling children. Fortunately, New York is among those states that equip all large school buses with seatbelts.
Two Recent Accidents in NY
December 2022
A school bus filled with 21 students, operated by the Jewish Ribnitzer schools, hit two parked vehicles before dragging them over a hill — and then slamming into a house on Southgate Drive in Spring Valley. Six of the injured children had to be taken to Westchester Medical Center's pediatric trauma center. Several reports indicated that two of the children were left in serious — yet not life-threatening condition.
September 2023
Six charter buses left Long Island's Farmingdale School District to take about 300 students and many chaperones to an annual band camp meeting in Greeley, Pennsylvania. En route, one of the six buses suddenly veered off Interstate 84 near Wawayanda in Orange County. The bus rolled over and landed in a deep ravine. Two adults were killed, and at least five students had to be rushed to area hospitals in serious condition. First responders had to use a ladder to climb up to the side of the bus to rescue victims. The school's much-beloved band leader, Ms. Gina Pellettiere, age 43, and a volunteer retired teacher in her 70s, were killed. The other five buses in the caravan immediately returned home.
Preventative Safety Measures
Before reviewing what often takes place during NTSB investigations after bus accidents, it's important to note that many preventative measures are already in place to help decrease the chances of serious highway bus accidents. For example, all bus drivers are required to carefully inspect their vehicles before each new excursion. In fact, a pre-trip inspection report must be completed before leaving — indicating that the bus is in "safe operating condition" before departure.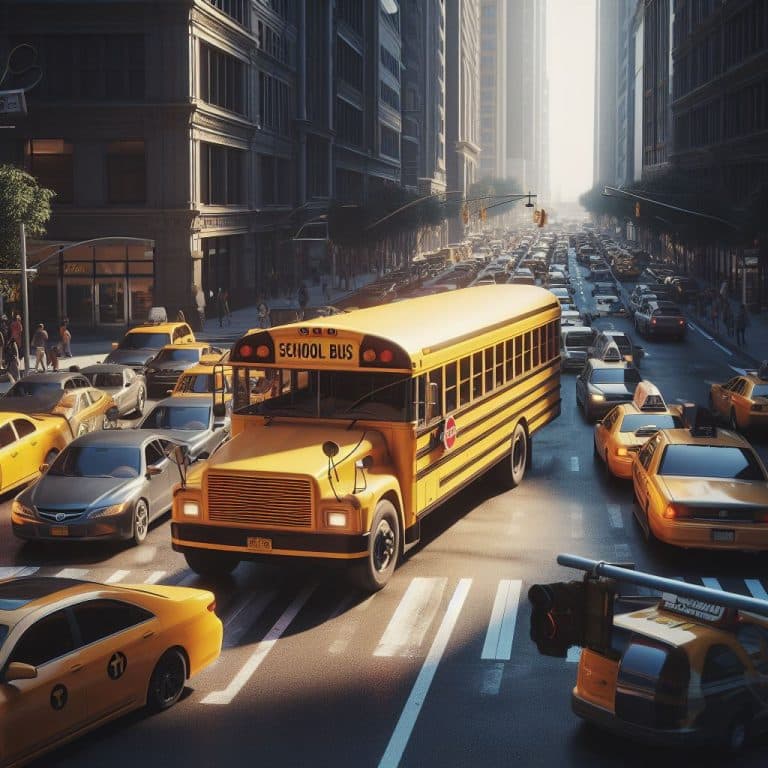 Likewise, after each new day's bus trip has been completed, the driver must file a "post-trip" report indicating that all the main functioning parts of the bus were carefully examined and are still in good enough condition to travel again the next day. These reports must be kept on file for the length of time required by the FMCSA. The vehicle parts that must be carefully examined during the pre-trip and post-trip inspections include the following ones.
The service brakes
Lighting devices and reflectors
The parking (hand) brake
The steering mechanism
The current condition of all the tires
The horn
The windshield wipers
The coupling devices
The rear-vision mirrors
All bus tire wheels and rims
All emergency equipment required
The FMCSA regularly conducts unscheduled roadside inspections of many buses and other commercial vehicles, in hopes of finding dangerous problems before they cause accidents. If the driver of the vehicle is issued a formal report, that person must deliver it to the motor carrier in charge within 24 hours. If the vehicle was declared "out of service" due to serious safety violations or defects – those must be corrected before the vehicle can be driven again.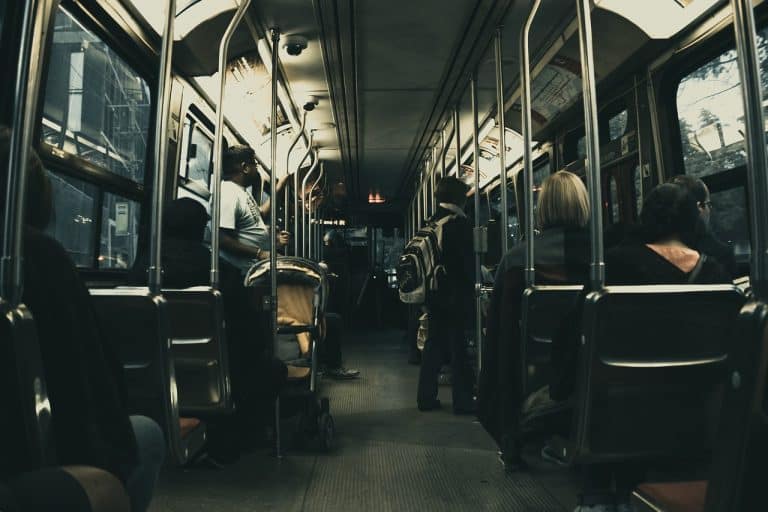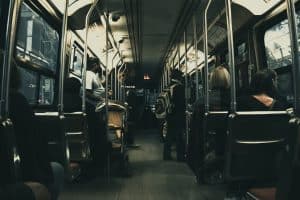 Also, the carriers who own and manage these defective vehicles must sign and return these inspection reports within 15 days of the inspection – verifying that all violations have now been corrected.
The carrier must keep a copy of all these types of reports for 12 months.
All these often-unseen inspections are conducted in addition to the annual ones required for all vehicles governed by FMCSA rules and regulations. They definitely help prevent the types of accidents already described above.
In some states like New York, the regular FMCSA annual vehicle or bus inspections can be handled by the state. These annual inspection reports must be kept on file by each carrier.
How the NTSB Investigates Accidents
Initial investigation steps:

A notification of a decision to investigate a specific highway accident is issued
Fact gathering begins on-site
The assigned NTSB personnel must analyze all the crash facts in order to determine the probable cause for the accident. Besides gathering all their own detailed data, the NTSB may also review facts gathered and submitted by the local law enforcement agencies that were present and helped at the accident scene.
A final report must be issued and deemed acceptable.
The parties involved in the accident – like the bus company or other motor vehicle carriers – will be urged to accept new safety recommendations that are being issued, based on the recent events.

The investigation may not always proceed linearly as some facts take time to gather, such as:

Engine performance data that has been requested from a bus manufacturer
A finalized study of the weather conditions that may have affected the accident
All bus driver logbooks
All motor vehicle carrier inspection reports – and records pertaining to the bus driver's training (and any recently issued violations, if any).

The NTSB tries to conclude every investigation into a highway accident within 12 to 24 months. However, unexpected factors can delay meeting that preferred deadline.
The on-scene "Go Team":

Takes photos
Interview witnesses and first responders
Speaks with local law enforcement officials who visited the site immediately after the event happened. If the accident was an unusually complex one, the NTSB can decide to hold an investigative hearing — before issuing a final report about who caused the crash and which specific factors directly caused it.
Contact our team at (212) 222-1111 for your free case evaluation.
Most Common Injuries
Numerous types of soft tissue damage or injuries
Amputations and crush injuries
Painful neck and back injuries
Severe cuts and lacerations
Possible burns if the bus caught on fire
Severe cuts and lacerations
Internal organ damage
Who Can Be Sued
The owners of the bus company
The bus driver. However, this person is usually fully covered by the employer's insurance. Of course, in a highly unusual case, if the accident occurred at a time when the bus driver was not allowed to be driving the vehicle and carrying passengers, the driver might be found individually liable under his/her own insurance policy.
The manufacturer of the bus. If we can prove that the vehicle had a serious design defect that directly caused the accident, the bus manufacturer might also be sued.
Other third parties. These could include another driver who veered in front of the bus driver, directly causing the bus to run off the road and cause the crash.
Proving Liability
As your attorneys, we must establish that the bus driver owed you a duty of care and that this person violated or breached that standard by driving or acting negligently. We must also present evidence that this breach of that duty of care directly caused the accident that injured you.
If you have suffered serious injuries after an accident caused by someone else's negligence, you need to contact our New York City school bus accident law firm. We will carefully investigate all the facts of your case, review all your medical records, and then fight hard to win the maximum compensation available to you. We want every client to fully recover for all lost wages, pain and suffering, medical expenses, and other losses.
Contact our team at (212) 222-1111 for your free case evaluation.
Frequently Asked Questions
What are the most common causes of school bus accidents in New York?
Some of the most frequent causes include driver negligence, such as speeding, distraction, or impairment. Vehicle defects and poorly maintained buses can also lead to crashes. Dangerous road conditions, poor weather, and other drivers' mistakes are other common accident causes.
How can injuries be prevented in school bus crashes?
Seat belts and proper child safety restraints are critical for preventing injuries. School bus design improvements like reinforced seats, padded interiors, and strong roofs also help protect riders. Driver training and adherence to safety protocols makes accidents less likely.
Who is liable when school bus accidents cause injuries to children?
The bus driver and owner may be liable if driver negligence caused the crash. Manufacturers can share blame if vehicle defects contributed. Other motorists can also be sued if their actions led to the collision. Schools may have liability if protocols weren't followed.
What damages can be recovered in a school bus injury lawsuit?
Damages may include medical expenses, lost income, pain and suffering, disability costs, and wrongful death claims. Punitive damages are possible if negligence was extreme. An experienced attorney can help victims recover full compensation.
How long do I have to file a claim after a school bus accident in New York?
New York generally has a 3 year statute of limitations for personal injury and wrongful death lawsuits. It is important to act fast to preserve evidence, so consulting a lawyer quickly is advised. There may be exceptions that can extend the filing timeframe.