What is the liability for trench collapse accidents at construction sites and who can be held responsible?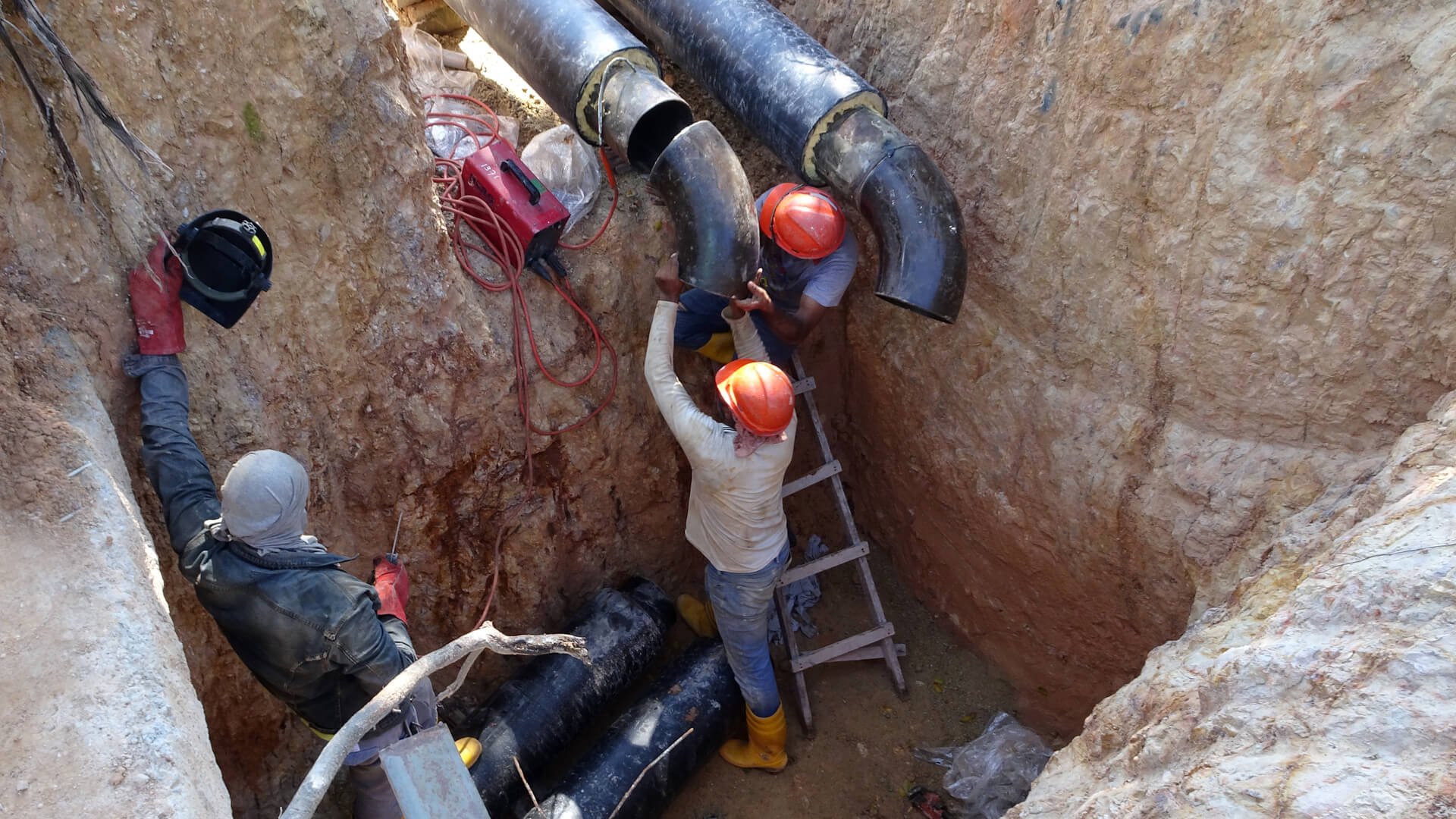 The year 2022 proved unusually catastrophic for trench workers on American construction sites. By late November, thirty-five deaths had already occurred. The U.S. Occupational Safety and Health Administration (OSHA) immediately shared this data with the public. That figure was twice as high as the previous year's total of seventeen (17) trench-related fatalities.
Contact our team at (212) 222-1111 for your free case evaluation.
One industry publication has stated that 2022 may turn out to be the deadliest trench collapse year during the last decade. When construction site employees are seriously injured or lose their lives doing this type of work, our Queens trench accident law firm fights hard to win the maximum compensation available for the injured survivors.
Recent New York trench accidents still weigh heavily on all construction workers
Like those occurring elsewhere in America, New York's worst trench accidents often tend to occur in clusters. Back in March of 2021, a construction worker in his forties was busy digging a 10-foot trench when the walls caved in, burying him alive. He was declared dead at the scene.
Later that same year, another construction worker was repairing connections to a sewer line when the side wall of a trench collapsed on top of him. Two hours of heroic efforts finally led to that man being rescued and sent to an area hospital in serious condition.
By carefully reviewing the results of excavation and trench accidents, our firm believes we can help remind employers how to prevent future ones. This article looks at such topics as neglected excavation and trench safety hazards, the individuals or companies that must often be sued for damages, and the long-term physical difficulties that trench accident survivors may have to cope with while trying to regain better health.
Injuries sustained from trench collapse accidents in Queens
Severely crushed or fractured bones
Major respiratory ailments. These are often caused by exposure to toxic gases and other substances.
Brain damage. Too many excavation and trench collapse survivors wind up having insufficient oxygen reaching their brains while digging out of the trenches where they were nearly buried alive.
Fire or burn injuries.
Crush injuries that affect many bones, nerves, and other parts of the body
Loss of mobility and paralysis. Some survivors will develop either short- or long-term harm resulting in temporary or permanent paralysis.
Serious cuts, lacerations, and bruises
Drowning
Electrocution
Wrongful death
Depression, anxiety, and post-traumatic stress disorder
Long-term treatment and rehabilitation are required for many of these injuries. And long after the surgeries, physical therapy sessions, and rehabilitation programs end, survivors often struggle with deep emotional trauma due to almost being buried alive.
Fortunately, a small percentage of these rescued workers have promoted greater construction site safety. Eric Giguere is a trench collapse survivor who has been doing safety consultant work that has benefitted thousands of other construction workers.
Who can be held liable for Queen's excavation and trench collapse accidents?
Most construction sites are owned and run by different companies and corporations. Here's a list of many of those our law firm will likely name as defendants in your trench accident lawsuit.
Property owners
General contractors and subcontractors
Construction companies. These are the ones who hired the supervisors and other employees who had a duty to fully enforce all OSHA (as well as state and local) safety regulations tied to doing excavation and trench work.
Independent contractors whose work directly contributed to your injuries.
Utility companies
Trench project designers or architects
Engineers
Product manufacturers. Many safety devices employed to protect workers handling excavation and trench work can prove to be defective.
Our Queens trench accident law firm will carefully investigate the role played by these and other parties to determine which ones caused the negligence that led to your injuries.
Contact our team at (212) 222-1111 for your free case evaluation.
Ways to prevent trench and excavation safety hazards on Queens construction sites
OSHA requires the presence of a proactive "competent person" when certain types of trench work are being done. Furthermore, this highly knowledgeable and trained individual must daily inspect the area where the trench work is being done (or is about to be started) prior to any workers beginning new tasks each day. Added inspections must occur after major weather events like rain during the workday.
Obtain all required excavation and trench work permits. Multiple ones may be necessary, depending on the depth of the trench, as well as all the sloping and benching work planned.
Careful identification of all potential hazards, prior to starting the work. This includes obtaining the most recently available maps indicating where all relevant utility lines and pipes run across the land. Those in charge of planning the trench work must be fully aware of every recent, nearby utility installation involving sewer, water, telephone, fuel, and electric lines. Every trench site supervisor should remember to call the appropriate "Call Before You Dig" 811 line before any new trench work begins. This helps protect trench workers against potential problems with underground work that has just been completed.
New studies should be obtained regarding the status of the soil or land where the trench work will be done. Failing to obtain such studies can often contribute to wall cave-ins.
Trench work must never begin on any land that contains standing water.
Proper supervision must be provided to workers while all excavation and trench work is being performed.
Proper shoring or bracing of the earth or land must be done prior to the start of any digging five feet or more below the surface.
Only employees fully trained in handling excavation and trench work can be assigned to handle such tasks. This general safety rule is frequently violated.
Proper PPE, and personal protective equipment, must be provided to all workers. Whenever possible, assignments should be made so that at least two workers always know the exact location of their team members. This often proves crucial to the survival of any worker once a trench wall collapses.
Only the most highly skilled construction supervisors and workers should be allowed to use backhoes, shovels, and other rescue digging equipment. This normally occurs while trying to reach a worker just buried under a wall of dirt or clay. Some survivors are forced to cope with serious cuts and bruises when shovels or other tools are used while trying to help dig them out of their confinement beneath the caved-in walls.
Appropriate rescue tools and equipment must be kept nearby whenever excavation and trench work is being done. There should always be at least one or two employees present who can properly perform CPR (cardiopulmonary resuscitation). This temporary medical procedure can prove crucial to keeping rescued workers alive until an ambulance arrives.
Safe entrances and exits must be provided for all trench and excavation projects.
The designated "competent person" required to oversee the trench work must prepare all the immediate reports mandated after a trench collapse.
Soil stability concerns must be respected. When these are heightened, pipe jacking or ramming may be preferable to digging a trench. This approach involves using a special percussive instrument to lay larger pipes into the ground.
Unfortunately, negligence while performing trench excavation at Queens construction sites has become very common. OSHA standards for trench collapse prevention in Queens construction sites remain quite high and help support our efforts to help you recover from all your losses. It's our job, whenever possible, to file a separate lawsuit for financial damages against third parties – in addition to your worker's compensation claim.
Settlement amounts:  Queens construction site premises liability trench cases
What your third-party lawsuit may be worth usually depends on the extent of your physical injuries, all your recent medical expenses, and your likely future care needs and earning losses. Nevertheless, we cannot arrive at a dependable estimate until all your initial, medical treatments have concluded. We must also obtain your doctor's prognosis regarding all future medical treatments that may be needed if any.
Here are the factors that tend to control how large a settlement/verdict you may receive
A number of required surgeries and treatments.
Length of stay in any hospitals or rehabilitation centers that treated you.
Loss of earnings. Your doctor's prognosis will help us determine whether you can return to work at some future time – perhaps in a new position or career field. If you can no longer do any type of work, that normally increases the value of a case.
When the survivor may or may not still be able to work in the future
If you have survived this type of accident with major disabilities, preventing you from any type of future gainful employment – you might receive a settlement amount in the upper hundreds of thousands of dollars (or over one million dollars). Of course, this assumes that you could have remained in the construction site workforce for one or more decades.
Wrongful death lawsuits. When these are successfully filed on behalf of Queens excavation and trench collapse victims, the settlement awards or verdicts can sometimes be well over one million dollars. The amount in each case is directly related to the life expectancy of the deceased worker, all medical expenses (and pain and suffering) prior to death, and other unique factors.
If you have suffered serious injuries as the result of a trench collapse accident caused by someone else's negligence, you need to contact our Queens trench collapse accident law firm. We will carefully investigate all the facts of your case, review all your medical records, and then fight hard to win the maximum compensation available to you. We want every client to fully recover for all lost wages, pain and suffering, medical expenses, and other losses.
Contact our team at (212) 222-1111 for your free case evaluation.