Scaffolding Accidents: Who Is Responsible and What Can You Do?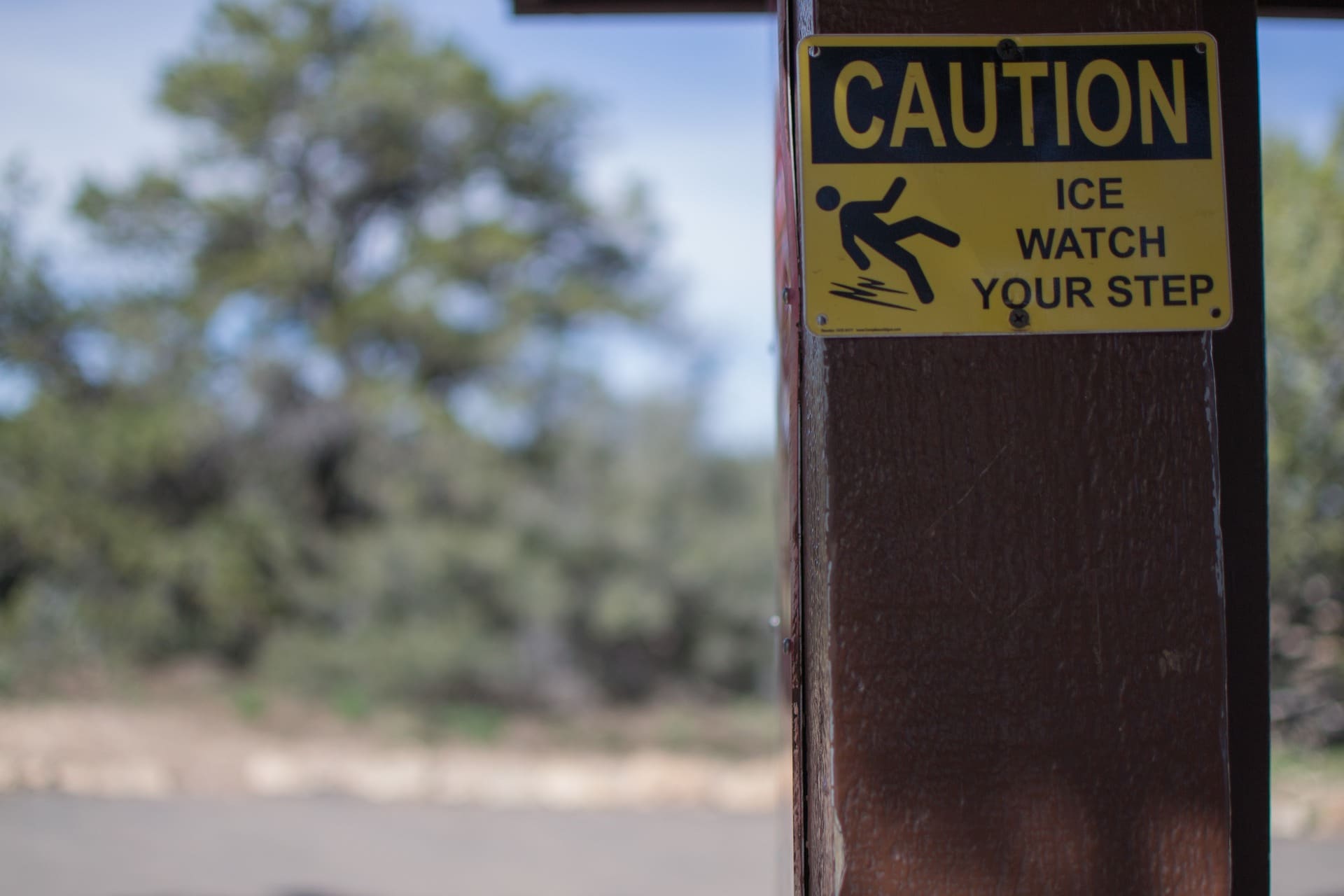 Compensation for Victims of Trip and Fall Accidents at Brooklyn Construction Sites
While most slips, trips, and falls on construction sites involve workers falling from scaffolding or other high places, other deadly "falls" may simply involve tools and equipment falling and seriously hurting or even killing someone. At present, Brooklyn construction workers keep suffering too many of these types of fall injury accidents.
Construction site supervisors must make sure that all OSHA (Occupational Safety and Health Administration) standards are upheld daily, along with all state and local guidelines. Proper PPE (personal protective equipment) must be mandatory, and every worker should be required to wear appropriate boots and clothing for each individual assignment.
Here's a brief overview of several recent fall accidents and the types of injuries our clients often sustain due to construction site slips, trips, and falls. Other topics addressed include OSHA fall guidelines and the role that negligence plays in these cases.
Recent Brooklyn construction site fall accidents reveal many dangerous risks
December 2022. While employed on a construction site in Brooklyn's Borough Park, a man in his 50s fell to his death from third-flood scaffolding. This afternoon accident took place on 45th After he was rushed to Maimonides Medical Center, the worker was pronounced dead.
September 2022. Early one morning, a forty-six-year-old man was crushed to death after a large piece of equipment he was working with fell and landed on him. This Brooklyn construction worker was attempting to attach an excavator extension arm that may have weighed over 2,000 pounds. Just prior to this event, this same man had been trying to move various construction materials around on this Java Street building site. One witness claimed that this man was wearing all the appropriate PPE when the accident occurred. An NYPD spokesperson said that the injured worker suffered such severe body injuries that authorities pronounced him dead at the scene.
February 2022. Initial (conflicting) reports stated that this Brooklyn fall accident involved a worker who either fell off the roof of this construction worksite in Brooklyn Heights – or from the eighth floor. Shortly afterward, he was found unconscious on a second-floor terrace. One of his co-workers reported that he thought the victim was not wearing a harness when he fell.
Known as the Torre House, this renovated building was originally set to open in 2022. However, that date was later moved to March of 2023. Between July of 2020 and February of 2022, roughly 17 worker safety complaints were filed regarding this project. (Three of them were supposedly dismissed later).
One older Bureau of Labor Statistics study estimated that workplace falls annually cost this country (due to lost worker productivity, medical expenses, and other sums) at least $70 billion. A more recent 2020 report indicated that one in five workplace deaths (often caused by falls) occur in the construction industry. In fact, during the year 2020, the construction industry accounted for 46.1 percent (46.1%) of all catastrophic or fatal slips, trips, and falls.
Injuries sustained from trip and fall accidents at Brooklyn construction sites
While some Brooklyn construction workers greatly benefit from worker's compensation rehabilitation programs, many others are so seriously injured that they are forced to retire.
Parts of the body are injured most often in construction site slips, trips, and falls
The skull and other parts of the head
Bones and cartilage in workers' necks, backs, hips, wrists, and pelvic areas
Arm, knee, leg, and elbow fractures
Specific types of body part injuries
Traumatic brain injuries (TBIs)
Concussions
Whiplash-type events that can cause the neck to snap back and forth
Nerve damage
Soft tissue tears – many of these are quite painful
Bruising, cuts, and lacerations
Spinal cords injuries (SCIs)
Internal organ injuries. These often prove quite severe, especially since they're often not found on a timely basis
OSHA standards for trip and fall prevention at Brooklyn construction sites
Our federal government's Occupational Safety and Health Administration (OSHA) expects all construction site supervisors to protect workers from all fall hazards. Their website guidelines note the special or unique dangers that construction workers must face under various types of special circumstances.
Handling assigned tasks on scaffolding and all other overhead or elevated platforms.
Completing assignments in the presence of holes in floors and walls
Working beneath heavy equipment and tools that can fall and harm employees — if
they're not properly used or secured after being set aside.
Not being provided with the proper PPE (personal protective equipment) whenever employees are working six feet or higher above the ground. Other types of fall protection should also be used more often, including safety nets, handrails, and stair rails.
Failing to provide proper guardrails and toe boards.
Receiving inadequate safety training. All workers can benefit from refresher courses.
Not erecting proper structures to prevent workers from falling into dangerous machines or workplace vats. Moving conveyor belts and large vats of acids and other harmful chemicals must be kept in protected areas – along with proper signage.
Contact our team at (212) 222-1111 for your free case evaluation.
Negligence in maintaining safe premises at Brooklyn construction sites
As your Brooklyn construction site fall accident law firm, it's our duty to help you recover for all your losses by proving that one or more defendants committed negligence. That means that your employer (or your supervisors and others) failed to properly comply with all applicable building codes and appropriate standards of care. Negligence committed during a specific stage of your work helps establish that a duty of safety was owed to you and that it was violated.
In some limited cases, your employer or supervisor may try to claim that you contributed to the negligence that occurred and at least partially caused your injuries. However, even if a court accepts these arguments, you can still often recover some amount of compensation. (See New York's contributory negligence statute). That legislation clearly allows many plaintiffs to recover financial damages – in keeping with the level of fault a court assigns to them.
Workers' compensation for trip and fall accidents on Brooklyn construction sites
Many clients we represent in their third-party negligence claims against construction site employers often ask how long it can take to start receiving WC benefits. (Obviously, you should file your claim as soon as possible). In general, claimants will not receive any funds for at least the first seven days after the claim is filed. Fortunately, New York laws require that those whose claims have been properly filed – and are accepted — should begin receiving benefits within 18 days.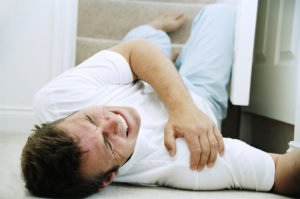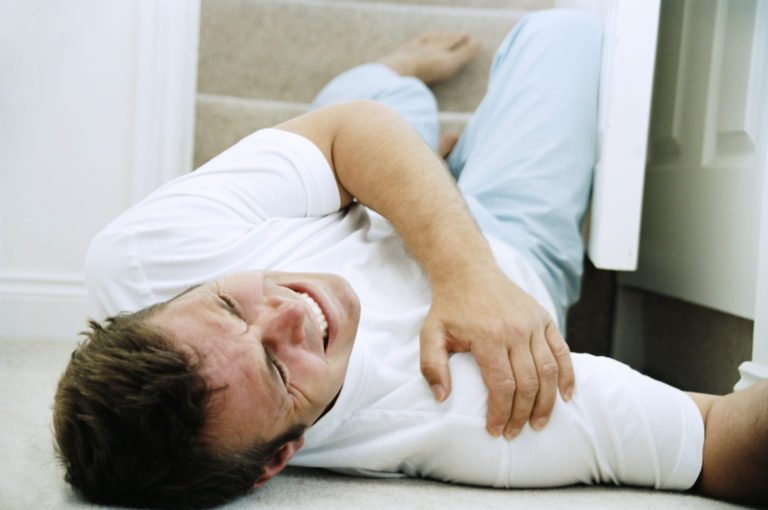 However, some claims are disputed and not accepted. When a workers' compensation insurance company decides to dispute a claim, they must notify you (and your attorney) that they have filed a Notice of Controversy with the NY WC (Workers Compensation) Board. The insurance company has 18 days to send you this notification after your disability began – or within 10 days of their learning about your claimed injury/illness. You must be told the specific reasons why the company is refusing to pay your claim.
Premises liability in Brooklyn construction sites for trip and fall accidents
Property owners
Contractors and subcontractors
Engineers and architects
Equipment manufacturers
In most cases, we will be suing the owners of the construction site, and all the contractors we can prove committed some type of negligence that led to your fall accident. Of course, many landowners take careful, advanced action to limit their potential liability for all accidents by legally granting full control of the construction site property to specific contractors — until the project is fully completed.
During some lawsuits, it's necessary for us to sue the actual architects or engineers who drew up
the construction site building (or renovation) plans. To correctly do so, we must show that their negligent goals directly or indirectly played a role in causing your accident.
For example, these parties may have failed to meet certain OSHA standards in a manner that the project contractors could not readily recognize. A court may uphold this argument, even if it is normally the duty of all contractors and subcontractors to make sure that all applicable federal, state, and local safety guidelines and regulations have been fully honored.
Finally, one of the liable parties could be the manufacturer of the equipment that you were using at the time you sustained your injuries – perhaps due to some type of manufacturing mistake or error.
Contact our team at (212) 222-1111 for your free case evaluation.
Combatting safety hazards at Brooklyn construction sites leading to trip and fall accidents
Most Brooklyn construction site project managers are constantly struggling to complete all building tasks on time and within set budgets. Unfortunately, once cost overruns begin, labor shortages occur — or extremely bad weather impedes the project's progress, some managers may cut corners.  Safety concerns are too often dismissed in favor of meeting financial goals and rapidly approaching project deadlines.
For these reasons, it's critical for all Brooklyn construction site workers to keep watching out for safety hazards their employers are failing to address. As an at-risk worker, you should document what you've recently seen and be prepared to file an OSHA complaint. Speaking with one of our Brooklyn construction site accident attorneys can prove very useful. We understand your need to try and hold on to your job for financial reasons – while still asking the government to require that certain safety hazards be corrected without delay.
After being injured in a severe construction site fall, be sure to obtain the medical care you need and review the common safety hazards referenced in the paragraph above concerning OSHA safety standards. Be ready to also tell us about any other serious dangers that may also need to be immediately corrected.
If you have suffered serious Brooklyn construction site fall injuries after an accident caused by someone else's negligence, you need to contact our Brooklyn construction site fall accident injury law firm. We will carefully investigate all the facts of your case, review all your medical records, and then fight hard to win the maximum compensation available to you. We want every client to fully recover for all lost wages, pain and suffering, medical expenses, and other losses.
Contact our team at (212) 222-1111 for your free case evaluation.