Brooklyn train accident lawyers discuss Positive Train Control technology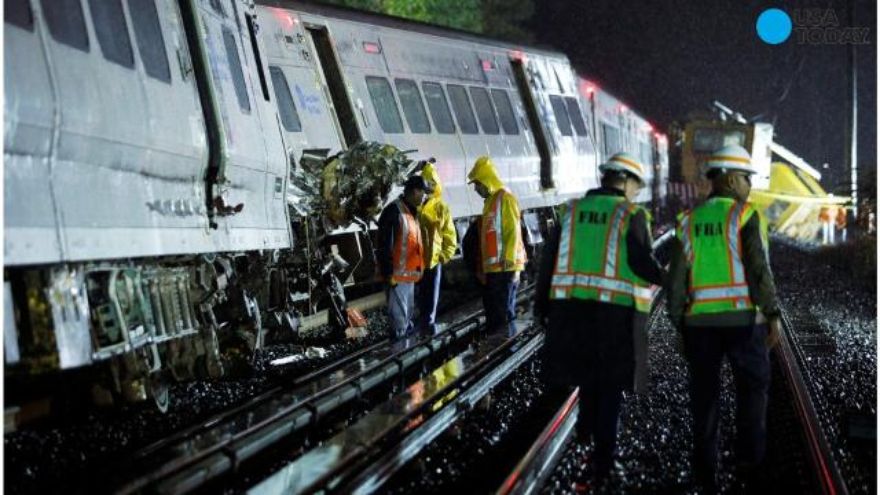 Last week's Long Island Rail Road train derailment could have easily been prevented if available technology known as the Positive Train Control (PTC) system had been used says one of the Brooklyn train accident lawyers at the F&A injury law firm.  The LIRR train came into the platform at over 15 m.p.h and crashed into the bumping block causing the train to derail with a piece of rail piercing the bottom of one of the train cars. It left over 100 people injured. PTC technology works and is able to identify, predict, and prevent train crashes, derailments, and other accidents. One of the main features of positive train control is a steady slowing of the train as it pulls into a station for a designated stop.  PTC is an automated braking technology that federal officials called "the single most important rail safety feature in more than a century." This feature overrides the conductor who is susceptible to human error or other factors such as lack of sleep, prescription medications, alcohol use, etc.  We have seen such factors play a role in recent train crashes in New York and New Jersey as well as throughout the country.
The railroad industry has a strong lobby in Congress that has fought to delay implementation of PTC from 2015 to 2018 and perhaps beyond. The cost to install PTC in both commercial freight and passenger trains was $14.7 billion dollars. Since 1969, the National Traffic Safety Board (NTSB) has investigation 145 train accidents that PTC technology would have prevented. These accidents left nearly 300 people dead and over 6,500 people injured. Billionaire Warren Buffet is worth nearly 73 billion dollars. His BNSF Railway company is one of the strongest fighters to delay PTC. See  https://www.reuters.com/article/us-railways-safety-lobby-insight-idUSKCN0ST0JB20151104
The railway industry went so far as to say they would stop transporting people and goods including oil & natural gas which would hurt the U.S. economy to the tune of $30 billion if PTC was not delayed. PTC was supposed to be implemented by December 2015 and this economic extortion by the railway industry led to delays to 2018. Freight trains filled with combustible gas are a clear and present danger for explosions resulting in mass casualties without PTC in place.
While refusing to spend money on PTC implementation, the railroad industry did spend over $300 million in a single year, 2008, on lobbyists in Washington to fight for their interests. Please use the following link to contact your congressman to oppose any further delay to PTC:  https://www.house.gov/representatives/find/#listrep
The Brooklyn LIRR train derailment would have also been prevented by PTC. See https://newyork.cbslocal.com/2017/01/04/lirr-train-derailment-atlantic-terminal/ One train expert said that PTC would have prevented the derailment because it would not allow the train to pull into Atlantic terminal at more than 5 m.p.h. and would automatically stop the train well prior to the bumping block at end of the platform.