NY Automobile Accident Lawyers Discuss Multi-vehicle Wreck Requiring Extrications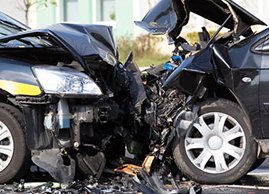 Following a multi-vehicle Connecticut wreck, the North Haven fire chief commended firefighters for efficiently performing required extrications of seriously injured individuals.
Four Vehicles Involved
At approximately 5:55 a.m. on Friday, December 2, dispatcher sent first responders to the intersection of the Hartford Turnpike and Dixwell Avenue. As reported by WTNH News, a 2013 Hyundai Santa Fe was westbound on Dixwell Avenue when it struck a 2005 Toyota RAV4. The vehicles then careened into two others – a 1999 Honda Civic and a 2005 Chevrolet Outlander.
Multiple Victims Taken to Hospital
Both occupants of the Hyundai needed extrication. A total of four individuals required transport to Yale-New Haven Hospital, including two in the Hyundai. A 43-year-old man and a 38-year-old woman in the Hyundai suffered serious injuries. A 40-year-old woman in the Toyota and a 30-year-old man in the Honda suffered unspecified injuries. The multi-vehicle wreck closed Dixwell Avenue until midday Friday.
Although every accident is unique, it is often important to determine whether negligent conduct led to an accident with injuries. When it is reasonable to assert negligence, it is possible for victims to seek compensation for a variety of losses, including certain medical expenses, pain, suffering and possible lost wages.
If you or a family member is a victim in a crash, we make it possible for you to speak with automobile accident lawyers focused on relevant areas of the law. We fight hard to ensure that all of our clients receive the just compensation which they deserve. To learn more about our legal services, please contact us.