Car Accident Lawyer Discusses Head-on Collision On Curve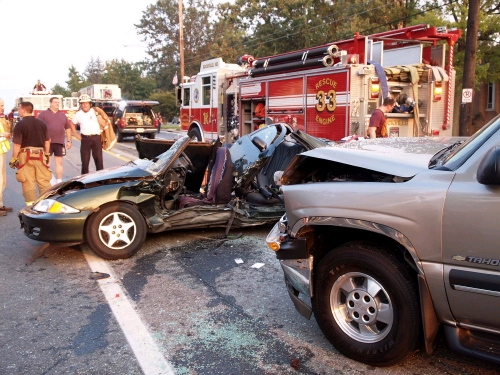 New York City car accident lawyer at the F&A injury law firm believes excessive speed on a curve may have contributed to a head-on collision in Waterbury, Connecticut that happened on Wednesday, April 27. The crash occurred on Thomaston Avenue near the Thomaston-Waterbury town line, according to NBC Connecticut.
Vehicle Allegedly Crosses Center Line
According to authorities, a 28-year-old Waterbury man was southbound when his vehicle allegedly crossed the double yellow line on a curve. His vehicle struck one driven by a 59-year-old woman from Terryville. The man was thrown from his vehicle at impact, according to police. Neither motorist survived the head-on crash.
Authorities Awaiting Test Results
Police revealed that they allegedly discovered two bags of cocaine on the man when they arrived to investigate the catastrophic accident scene. Authorities expect that toxicology results from an autopsy on the man will reveal whether he had cocaine in his system at the time of the wreck.
Although the details of every traffic accident are unique, excessive speed and impaired driving are often considered evidence of negligent conduct. When it is possible to reasonably claim that negligence contributed to a fatality, survivors may file a wrongful death lawsuit that seeks compensation for various losses, including pain-and-suffering, loss of companionship and burial expenses.
If a family member is a victim in a traffic accident possibly caused by negligent conduct, it is possible to review the case with a car accident lawyer. Our firm offers a consultation without cost or obligation. We fight hard to get our clients the full compensation they deserve under the law. To learn more, please contact us.